Organized by Taiwan Association of Machinery Industry (TAMI) and Taiwan External Trade Development Council (TAITRA), the 2018 edition of Taipei Intelligent Machinery & Manufacturing show (iMTduo) was held from May 09-12, 2018 at Nangang Exhibition Centre. Woven around the theme of 'Driving the New Wave of Manufacturing', the fair housed a comprehensive range of intelligent manufacturing solutions.
Taking pride in Taiwan being the fourth largest country in the world to export Smart Manufacturing Machinery, the country's President Tsai Ing-Wen, at the opening ceremony of iMTduo, shared that presently its market is
1.1 trillion NTD, and 700 billion NTD comes from the exports alone. The industry grew by a whopping 25 percent last year, and is expected to reach 2 trillion NTD soon.
To achieve this goal, TAITRA and TAMI are promoting Smart Manufacturing across the world. There are dedicated zones for Smart Manufacturing that focus on auto and aerospace sectors and nine major projects have been undertaken to digitize Taiwan's manufacturing sector. In alignment, James C F Huang, Chairman, TAITRA, apprised that the country's manufacturing industry has accounted for more than 30 percent of its GDP in recent years and continues to grow. Acknowledging the important role of Smart Manufacturing in boosting Taiwan's economic development, the government has included Smart Machinery in its Industrial Innovation and R&D Program to accelerate transformation and upgrading of Taiwan's machinery and manufacturing industry. Enlightening on rechristening 'Taipei Machinery & Manufacturing show' (MTduo) to 'Taipei Intelligent Machinery & Manufacturing show (iMTduo 2018), Alex BS Ko, Chairman, TAMI, elaborated that this show is an apt procurement platform for facilitating interaction between machinery companies and intelligent manufacturing solutions.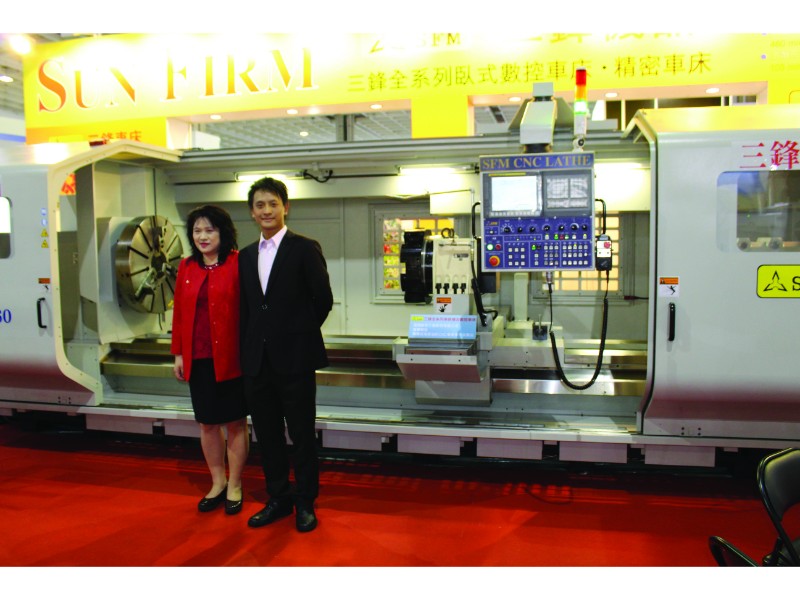 Wide array of displays
Spread across a net area of 9,000 sq mt, iMTduo witnessed participation of around 230 exhibitors showcasing the latest products and technologies in Automation, Robotics, 3D Printing, Additive Manufacturing, Industry 4.0, and Smart Production lines. Representing the entire industrial supply chain, iMTduo displayed critical smart manufacturing components that will meet the future demands for low-volume, high-variety and customized production. To name a few, Far East Machinery Co., Ltd (FEMCO) exhibited the first 'Smart Manufacturing Cloud' initiative in Taiwan, which is an automated aluminum wheel production line integrated with Cloud Computing, Big Data and IoT. Ching Hung Machinery & Electric Industrial Co., Ltd (CHMER) displayed its RV853L – an intelligent linear motor-driven wire cut EDM that combines new intelligent processing systems such as process information monitoring, machine networking and real-time production management. Maxmill Machinery Co., Ltd showcased its IoT integrated 5-face machining center and HQM-1260 Vertical Machining Center. Sun Firm Machinery Ind. Co., Ltd (SFM) displayed its machines that are equipped with remote monitoring systems to check the life of machine parts, spindle servo axis and tool as well as report potential problems in advance and solve them, reducing cost and preventing waste of operational time. Manufacturers of PC-based CNC controllers, Syntec Technology Co., Ltd showcased a variety of its controllers that help the machine tool industry meet automation requirements. Luren Precision Co., Ltd showcased its LWT-2080 CNC Worm and thread grinding machine which can monitor the real-time conditions of vibration, preload stress, lubrication and temperature of the screw.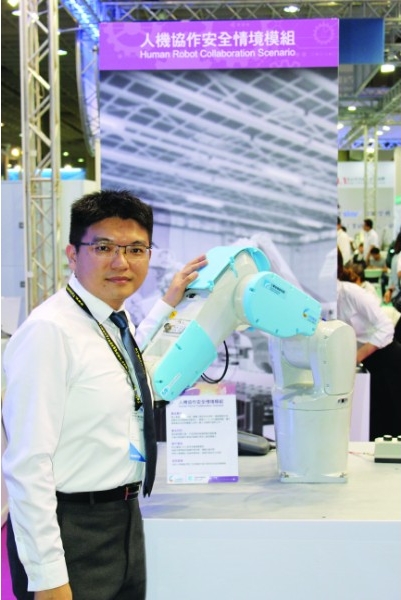 The Industrial Technology Research Institute (ITRI) is Taiwan's largest leading high-tech applied research institution that is committed to utilize its R&D results to drive industrial development and create economic value. Since its inception, it has incubated more than 300 startups and spinoffs, accelerating the growth of Taiwan's industry. It showcased impressive displays of intelligent production systems and cobots at its booth.
Concurrent Sessions
For the first time, in parallel to the show, a Summit was organized which consisted of eminent speakers from Americas, Japan and Taiwan. Dr Sanjay Joshi, Professor of Industrial and Manufacturing Engineering, PennState and Center for Innovative Materials Processing through Direct Digital Deposition; John Watts, AP Marketing Director, Rockwell Automation; Tomoaki Kubo, Secretary General of Robot Revolution Initiative (RRI); Tamai Takeshi, Executive Vice President, Mitsubishi Electric Co., Ltd and Tim Lai, Director of Smart Machinery Promotion Office, respectively spoke on contemporary topics such as Additive Manufacturing, Smart Factory, Industrial Robots and Internet of Things (IoT).
Conclusion
The show stood out to be a one-stop smart manufacturing service platform with IoT being integrated into all systems. The 2020 edition of iMTduo will certainly bear the fruits of all the efforts taken by the Taiwan government through TAMI and TAITRA.
In 2017, the total export value of Taiwan's machine tools reached US$3.35 billion, up 15.5 percent over the same period of the previous year. An estimated 8-10 percent growth is expected in 2018.
(L-R): Thomas Huang, Executive Director, Exhibition Department, TAITRA and David Chuang, Chairman of Machine Tool Committee, TAMI, addressing the media at the TIMTOS 2019 Pre-show Press Conference.
TIMTOS 2019 to mark its 27th anniversary
The Taipei International Machine Tool Show 2019 (TIMTOS) will jointly play host at Taipei World Trade Center and Nangang Exhibition Center to approximately 1,450 exhibitors from Germany, Switzerland, Italy, Americas, Turkey, Singapore, Japan, South Korea and India. Following suit, TIMTOS 2019 will be themed around its previous theme of 'Industry 4.0 & Smart Manufacturing'. There will be a dedicated exhibition area for new AI and Startups to facilitate achieving 'human-machine collaboration' and making automated production lines more efficient and resilient. Visitors will be able to see a plethora of solutions that combine machine tools, sensors, industrial robots, cloud data analysis, and remote monitoring technologies - aimed to move from a single machine towards the concept of Industry 4.0. This will surely be an inspirational and insightful event.
Author:
SOUMI MITRA
Editor-in-Chief
Modern Manufacturing India
soumi.mitra@magicwandmedia.in