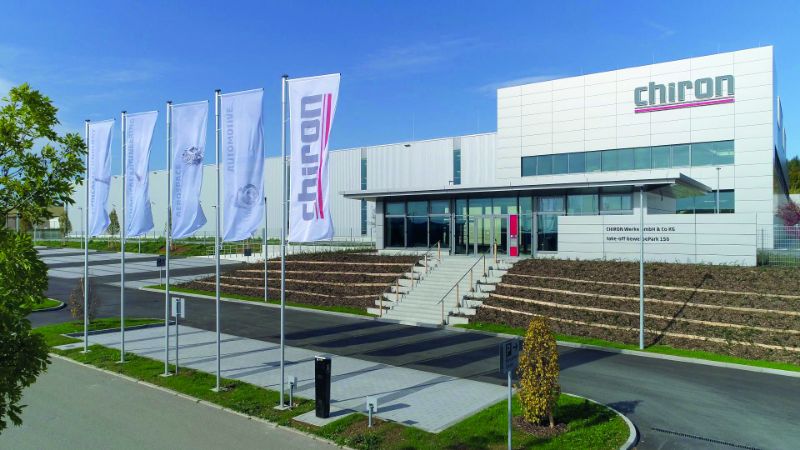 Neuhausen ob Eck, Germany - CHIRON recently celebrated the official opening of its new Precision Factory.
The building was constructed specially for the assembly of new machine series which combine productivity and precision in an unprecedented way. Optimized assembly and logistics processes also ensure shorter delivery times.
With a maximum annual capacity of 400 machines, the CHIRON Precision Factory in Neuhausen ob Eck, Germany, is currently the most modern machine factory in Europe. Costing more than €34.5 million, the new building on the take-off industrial estate is regarded as the biggest individual investment in almost 100 years of CHIRON's corporate history.
In equipping the new factory, IT experts and production planners pulled out all the stops in regard to digitalization in order to achieve high productivity. Digital assembly folders and contactless logistics bookings are important milestones on the road to a paperless factory. A pick-by-light system helps the order picker to access stored parts quickly and securely. Ultimately, the CHIRON Precision Factory also makes an important contribution towards climate protection. The waste heat produced by the machines during test runs is used in an environmentally-friendly way to heat the factory.
The CHIRON Precision Factory is equipped for production of the new machine series on an area of 14,000 sq mt.