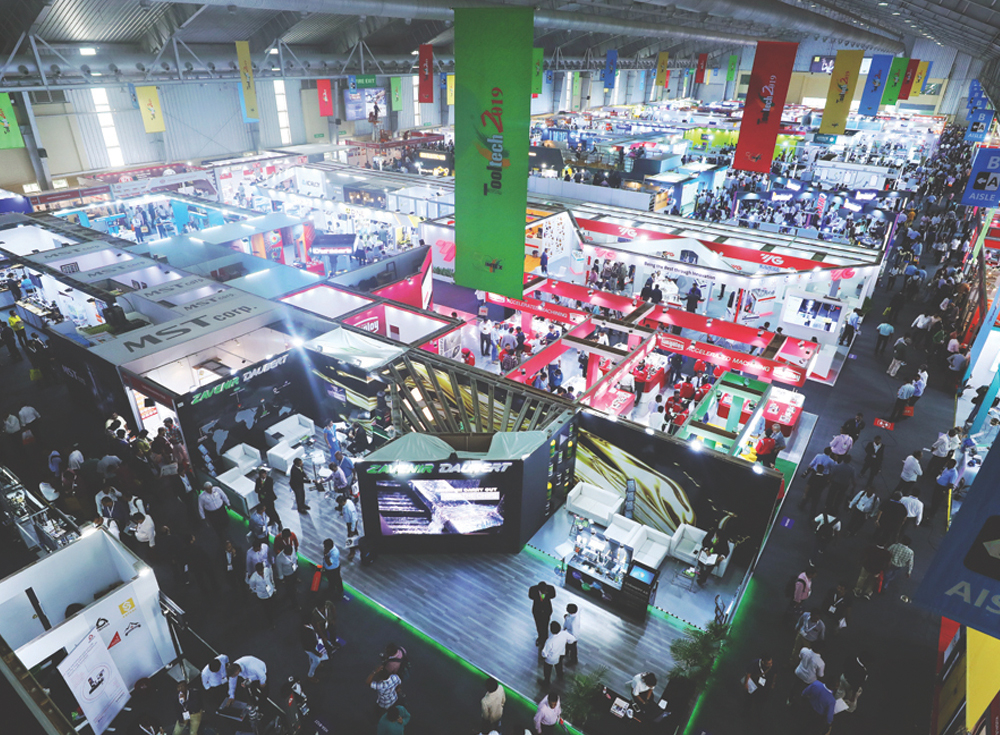 With the aim to bring together domestic and global machine tool players under one roof and offer them a unique platform to showcase their latest innovations in products and technologies in the field of metal cutting, IMTMA is organizing its flagship IMTEX 2023 at BIEC, Bengaluru, from January 19 - 25, 2023. The expo will also host Tooltech 2023 and Digital Manufacturing as concurrent shows.
An initiative of Indian Machine Tool Manufacturers' Association (IMTMA), IMTEX is a flagship event for the Indian metal cutting industry. Credited as one of South Asia's most influential trade fairs, it successfully hosts cutting-edge concurrent shows and engaging conferences to gain insight from researchers, scholars, policymakers, and decision-makers.An initiative of Indian Machine Tool Manufacturers' Association (IMTMA), IMTEX is a flagship event for the Indian metal cutting industry. Credited as one of South Asia's most influential trade fairs, it successfully hosts cutting-edge concurrent shows and engaging conferences to gain insight from researchers, scholars, policymakers, and decision-makers.

The mega event attracts visitors from a broad spectrum of manufacturing and ancillary industries, including key decision and policy-makers and industry captains keen to source the latest technologies and manufacturing solutions for their product lines. It also convenes industry experts to deliberate on the latest disruptions and innovations that can have a long-lasting impact on the industry.

Highly anticipated IMTEX 2023

The much-awaited IMTEX is finally back after a prolonged hiatus of four years. The event, which has a rich history of more than 50 years, ranks among the world's top ten shows in manufacturing. Held in an exhibit space of 70,000 sq mt, IMTEX 2023 will represent more than 750 exhibitors from over 20 countries and offer the most advanced solutions to the challenges faced by industries and the supply chain.

Exhibitors worldwide will feature advances such as multi-tasking machining centers, tools, accessories, robots, cobots, manufacturing software, 3D printing solutions, evolving Industry 4.0 concepts, and many more. OEMs, suppliers, manufacturers, sourcing agents, investors, researchers, academia, and students, among others, will be at the show to explore the wide range of products and technologies on display.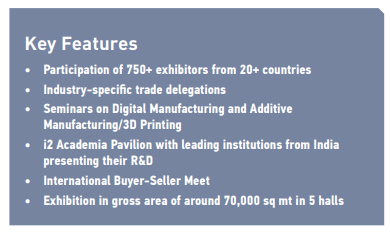 "IMTEX is an expression of a new India and represents what its Machine Tool industry is capable of. IMTMA has always made efforts to bring new industry segments to the show and help technologies reach a wider section of industries. This enables self-development and helps industries to manufacture products that can be accepted globally," says Jamshyd N Godrej, Chairman-Exhibitions, IMTMA.

Ravi Raghavan, President, IMTMA, concurs, "IMTEX 2023 is expected to be a highly focused show that will cover an exciting assemblage of new-age technologies that have assumed significance in the current manufacturing landscape."

The display of advances in digital technology in the form of live machines will enthrall visitors, feels Jibak Dasgupta, Director General & CEO, IMTMA. He adds, "IMTEX provides an ideal platform for a visitor to learn and implement automation quickly. Small and large firms can successfully build and enhance their brand at IMTEX."

Held in an exhibit space of 70,000 sqmt, IMTEX 2023 will represent more than 750 exhibitors from over 20 countries and offer the most advanced solutions to the challenges faced by industries and the supply chain.



Event features

IMTEX 2023, like its predecessors, is intended to be an all-around event. A Buyer-Seller Meet has been arranged that will forge a direct connection between exhibitors and buyers from domestic and international markets.

The i2 pavilion will offer a valuable opportunity for R&D and educational institutes to display their R&D capabilities in metalworking to the industry fraternity.

Seminars on digital manufacturing and additive manufacturing will have industry experts sharing their knowledge from their relevant fields on the latest industry trends and emerging technologies.

A sneak peek

IMTEX 2023 is back after a long hiatus of four years. That it has been missed by the industry is an understatement. The expo has long been a window to the relentless and innovative spirit of the Indian manufacturing industry and a converging point for the global players to share their inventiveness. Industry stakeholders are keen to once again be part of it and make up for the lost time. The following is a round-up of a few cutting-edge products that will make their appearance in the upcoming edition of the show for the participants to have a closer look at them. Here's knowing their uniqueness to begin with…

CNC Grinding Solutions
ANCA Motion's CyGrind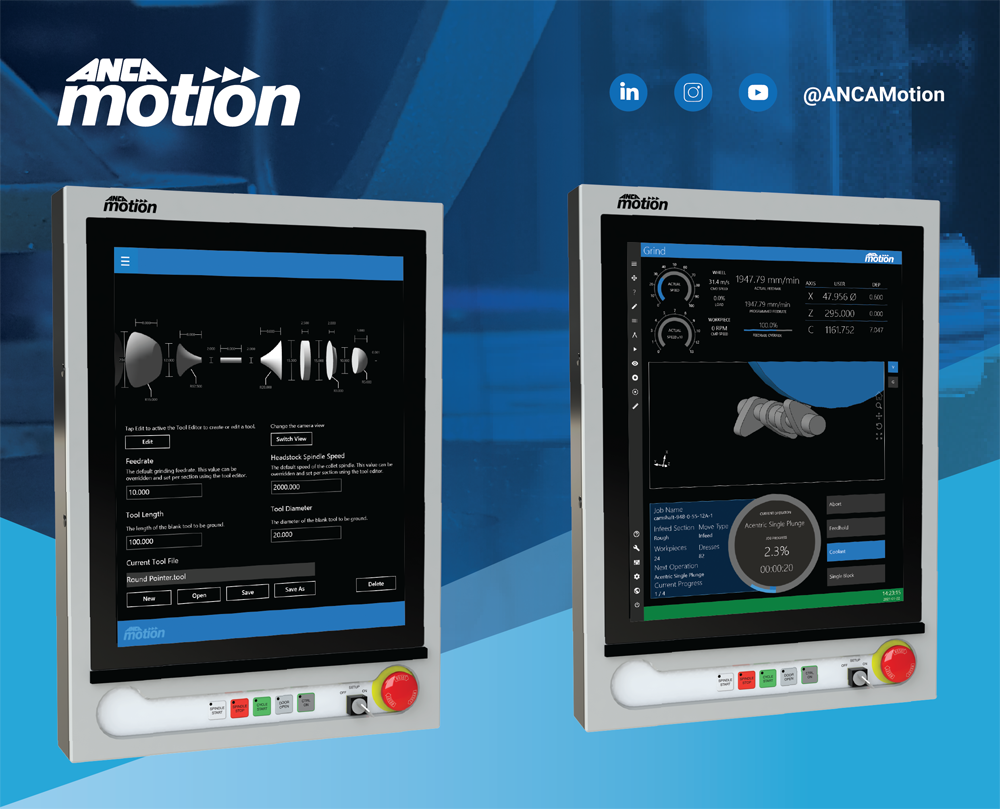 ANCA Motion's CyGrind Turnkey CNC solution combines supreme usability, robust computation, and a long heritage of engineering breakthroughs in a complete hardware and software package.

Intuitive operations

The CyGrind enables non-expert workers to handle operations from two-axis to complex multi-axis operations, such as camshaft grinding. Average users can create, configure, and execute jobs using a library of geometries, 3D visualization, and highly-intuitive prompts. Outside dxf files can also be imported.

High productivity

Within CyGrind, OptiGrind can cut cycle times by as much as 50 percent by smoothing out material removal rates. OptiGrind uses advanced motion control technology to calculate more data in the CNC control. Its latest version can process 300,000 blocks per minute.

Rich with features

CyGrind can accommodate multiple grinding wheels for a system. Different grinding wheels on the same work cell can perform various operations without changing wheels. It also supports in-process gauging, probing, and automated wheel dressing. It uses a geometry reference point to handle part positioning in a machine. The software supports automatic digitizing or manual referencing. For wheel dressing, CyGrind allows full flexibility with dressing and how frequently it occurs. The software supports up to three diamond dressers. MPG Feed can be used in forward as well as in reverse movement. It can be used with the Live Offset feature, applying axis offsets at any time to avoid potential collisions.

LinX® linear motors

When combined with ANCA Motion's LinX® tubular linear motors, CyGrind delivers superior surface finish at reduced cycle times, owing to LinX® motors' high speed and acceleration. Its innovative tubular structure lowers maintenance costs and provides more stable thermal performance. The linear motors have a proven track record in thousands of high-precision 5-axis grinding machines. ANCA Motion customizes hardware and software to the specific requirements of OEM customers. The company can offer a complete range of solutions, from turnkey automation control packages to individual products such as digital servo drives, motion controllers, soft PLCs, CNC, IO modules, motors, cables, and electrical cabinets.
ANCA Motion Pty Ltd
www.ancamotion.com
---
Rotary Tables
FIBRO's Rotary Table for Automation System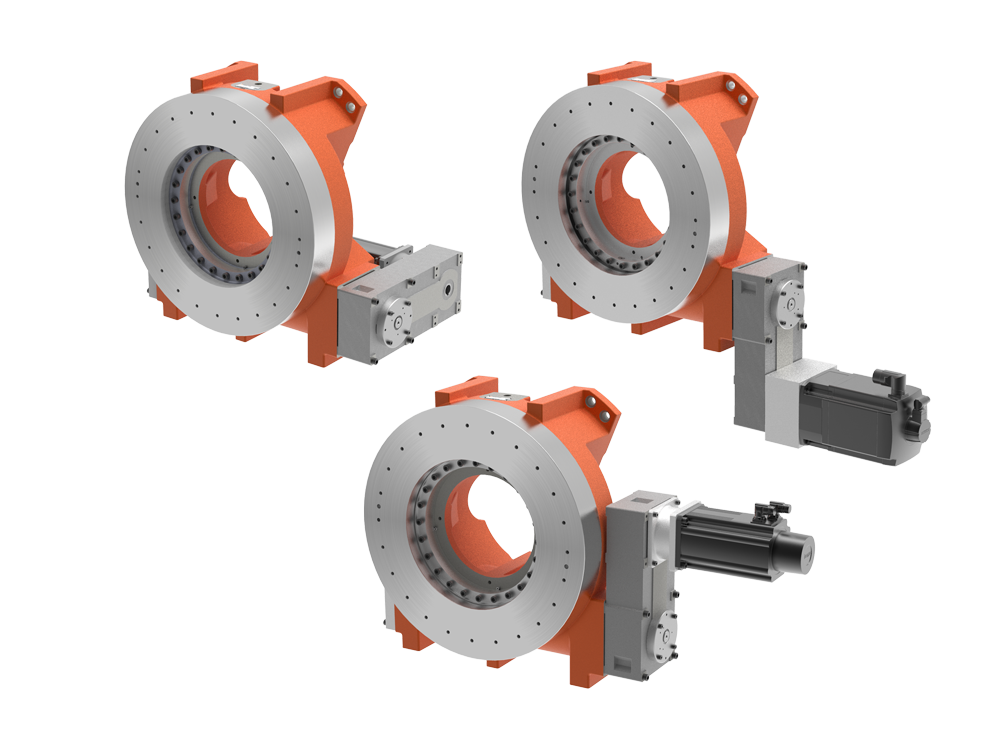 The compact FIBROTOR VR NC is designed for flexible positioning and is easily programmable as per customer needs, thereby making it an ideal solution in the assembly process. With the optimal sealing concept and high-performance data, the rotary table can also be used as a vertical tabletop (horizontal axis of rotation).

FIBROTOR VR NC works efficiently on a horizontal as well as a vertical rotation axis. The indexing accuracy of the table is ± 20 arcs per second and the repeatability of ± 5 arcs per second. The possible axial load-carrying capacity of the table is up to 17,500 kg. The permissible add-on fixture plate on the table is available up to a diameter of 8.8 m. Due to the availability of high torque more mass can move at a faster speed.

Advantages

Some of the advantages of the table include high quality, flexible positioning, and the capability to handle heavy loads. In addition, it is extremely easy to re-engineer due to a standardized height. The flexible mounting options for a wide variety of motor brands make the table easy to install. FIBRO's rotary tables for automation systems can be used as swiveling or positioning axes, as tool carriers, or used in several assembly applications. Other benefits include attractive delivery time, optimal price-performance ratio, improved technical specifications, and fit and forget.
FIBRO India Precision Products Pvt Ltd
www.fibro-india.com
---
Horizontal Machining Centers
JTEKT's Agile FH5000 Series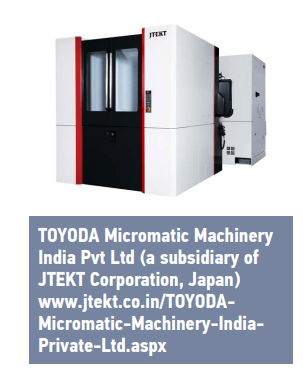 This newest machine tool in the JTEKT product offerings is designed and manufactured to cater to several industries like Automotive, EV, Semiconductor, Construction, Agriculture, General/Precision Engineering, etc., and products like Robot Arms, Transmission Cases, Gear Cases, Hydraulic/Pneumatic Valves, Dies-Molds, Oil Pumps, etc.

Machine features

The machine tool boasts of more efficient machining of various parts (Spindle) 15,000 rpm (Acceleration: 0.5 sec); high torque: 530 N-m; largest axis-stroke (X: 800/900 mm, Y: 800 mm, Z: 880 mm) among its class; largest work envelope (Ø900 (dia) x 1100 (height)); max load on pallet: 1,000 kg; fastest table indexing: 0.7 sec (500 kg), 1 sec (1000 kg) with a DD Motor; high precision indexing with zero backlash and a high-resolution encoder.

Bed, Column, and Table are manufactured in-house for quality control. The machine can be programmed easily with a simple, safe, and connectable CNC-TOYOPUC Touch. It is equipped with a Touch Magazine Operation Panel as standard.

It features the Thermal Matrix design for error reduction. With a Double Center Trough, the chip disposal area is increased by 70 percent, resulting in a 50 percent reduction in chip collection time. The chip scatter area is minimized due to the optimized APC-cover design, eliminating the dead space and significantly reducing the flow of chip coolant.

The machine delivers high performance through smart, stable operation. There is better visualization of operations (Tool Status, Feed, Speed, Process Status) with TOYOPUC Touch.

Initiatives for carbon neutrality

JTEKT's products and technologies are directly or indirectly linked to environmental improvement and the customer's products and manufacturing processes. There is the adoption of energy-saving products and provision for energy visualization. The Sleep-IN and Wake-UP mode helps in power reduction during the non-cutting time.
TOYODA Micromatic Machinery India Pvt Ltd (a subsidiary of JTEKT Corporation, Japan)
www.jtekt.co.in/TOYODA-Micromatic-Machinery-India-Private-Ltd.aspx
---
Vertical Machining Centers
LMW's HIGH-SPEED AND COMPACT VMC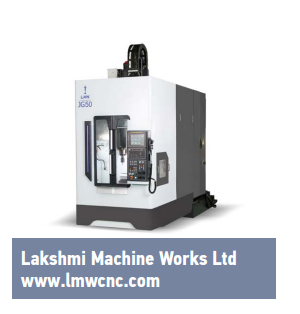 LMW, Machine Tool Division is India's finest CNC machine manufacturing company known for its product quality, state-of-the-art manufacturing facility, and machining solutions with 55 products and 88 variants. LMW is displaying a moving column vertical machining center at IMTEX 2023.

For high-volume production

The JG 50 is a high-productivity, compact, and high-speed moving column vertical machining center (VMC) that is poised to meet the high-volume and high-accuracy requirements of modern industry. The machine has been tested for components with stringent quality parameters and meets the high-volume production needs. It has a very high acceleration of greater than 1G and spindle speeds up to 16,000 rpm. The tool change takes only one second, saving significant time. This means that ideal movements or non-cutting time is reduced to the bare minimum through increased speeds and accelerations, thus increasing productivity substantially. The machine is also ultra-compact, which saves shop floor space.

LMW Machines are built with the company's expertise in designing and manufacturing precision products. They are engineered to meet various types of industry requirements as well as various materials. They can be very easily configured for any kind of machining.

LMW is not only a CNC manufacturer but offers integrated solutions for various industries such as Automobile, Oil & Gas, Value, Pumps, Textile, Die & Mold, General Engineering, Agriculture, etc. As a single-step solution provider, the company, with its value-added solutions like tooling, CNC programming, CAD/CAM, and IOT, helps the industry to meet its needs, including productivity, precision, and reliability. The products are designed in line with the company's commitment to delivering innovation and world-class excellence in all its products and services.
Lakshmi Machine Works Ltd
www.lmwcnc.com
---
Power Skiving Tools
TungMeister from Tungaloy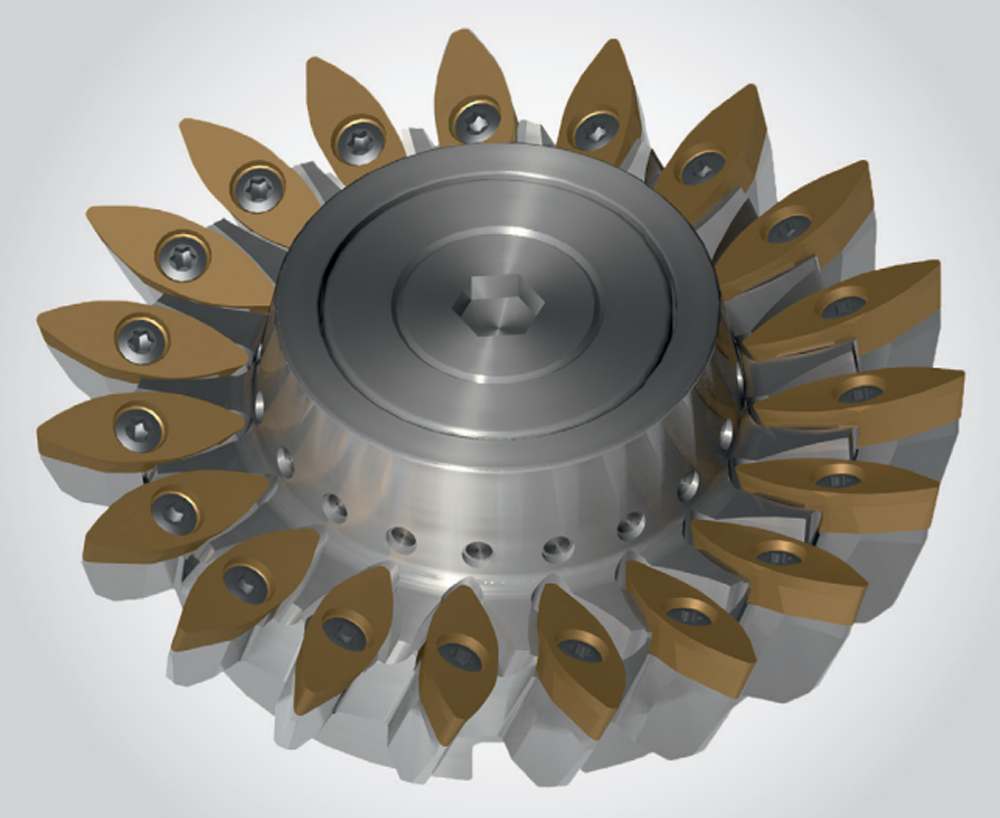 Tungaloy, in association with its sister organization Ingersoll, offers a wide range of Skiving Tools, starting from module 0.8. It offers solid replaceable head skiving tools from module 3.0 up to module 12. Indexable skiving tools can be applied.

With a good range of tools on offer, Tungaloy's Power skiving tools make it easy for the customers to produce sample components and then ramp up the production at will, on their high-end machines, without losing out on machining time.

The development of gear skiving started at the beginning of the twentieth century. Although gear skiving promised great potential in terms of productivity and flexibility, it was not successful in practice and was forgotten. The technical possibilities of that time were not yet available in the areas of machine control and tool performance for this high-performance machining process. Thanks to enormous progress in both machine tools and tools, thanks to modern cutting materials and coatings, gear skiving is now suitable for serial production and promises to be an interesting alternative to the established machining processes such as hobbing and gear shaping.

In simple terms, gear skiving can be viewed as a combination of hobbing and gear shaping, combining some of the advantages of both machining processes. Primarily, these are the productivity of hobbing and the flexibility of gear shaping. Especially when machining internal gears compared to gear shaping, the gear skiving process scores with significantly higher productivity. Machining times for gear skiving are around 30 percent to 50 percent compared to the gear shaping process. In contrast to gear shaping, however, due to the inclined position of the tool in relation to the workpiece (cross-axis angle), gear skiving requires a machining path that is slightly larger than the width of the gearing to be produced. These additional paths are called approach and overrun distance. They increase as the cross-axis angle increases. Due to this necessary approach and overrun distances, gear skiving has few restrictions compared to gear shaping with very narrow internal gears and interfering contours.
Tungaloy India Pvt Ltd
www.tungaloy.com/in/
---
Linear Motion Guides
THK'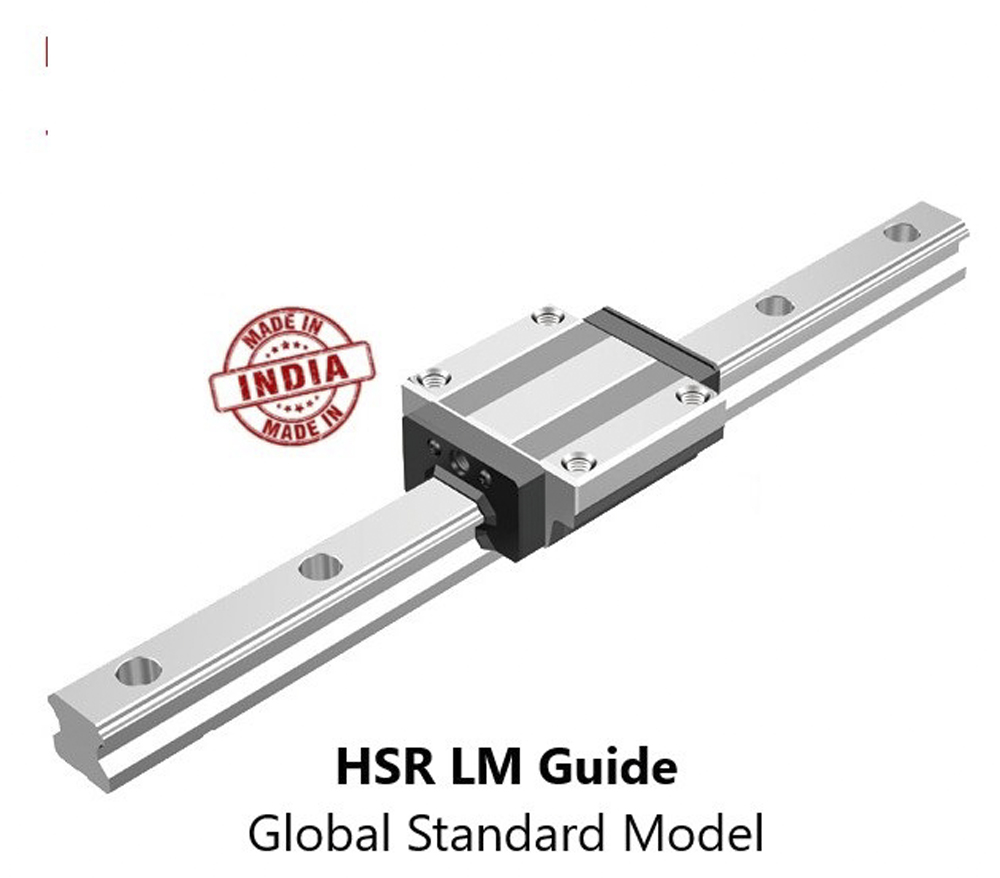 S HSR LM GUIDE

As a pioneer in Linear Motion Technology, THK is the most sought-after brand in India and worldwide. To develop its business through full-scale globalization, the company has set up India's first manufacturing facility to produce linear motion products at Sricity, Andhra Pradesh.

To bridge the gap between demand and supply for THK parts, the company will be producing the global standard model HSR LM Guide at this state-of-the-art manufacturing facility.
THK India Pvt Ltd
www.thk.com/?q=in
---
Magnetic Separators
U-Tech's N'trap

Magnetic Separators are products that filter out ferrous dust from the coolant in the metal cutting industry. U-Tech Magnetic Separators are designed to give the best efficiency with the lowest power consumption among competitors. U-Tech magnetic separators come in three different models, the main difference being the type and grade of magnets used. The magnets are selected based on the application it is being used for.

U-T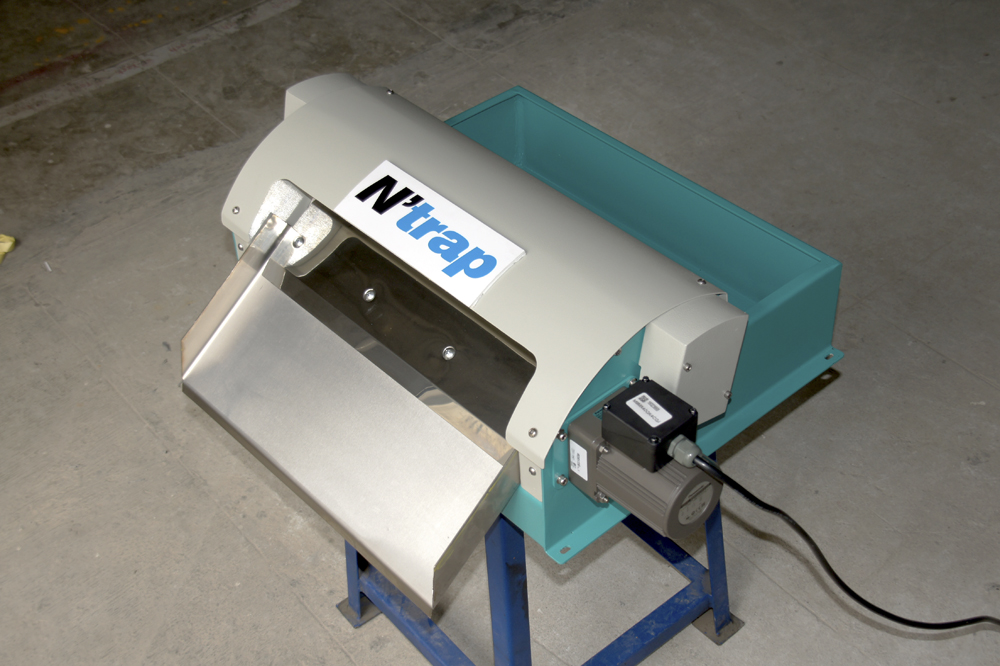 ech Magnetic Separators come in ferrite, medium rare earth, and full rare earth models. While the ferrite magnets have a gauss value of 800 to 1000, medium rare earth comes with a gauss value of 2300 to 2500. The highest power magnetic separators employ full rare earth magnets with a gauss value of 4000. These full rare earth models are used for fine grinding applications and places where carbide/tungsten is ground.

The major advantages of U-Tech Magnetic Separator over competitors are:
Only a 40W motor is used to power the drum, whereas competitors use 180W
Positive drive for the gum roller for better squeezing of dust
Special design where the magnets are stationary, and only the outer drum rotates
Easy scrape design to remove dust efficiently.

These Magnetic Separators are available in capacities ranging from 50 LPM to 1000 LPM.
U-Tech Associates
www.u-techindia.com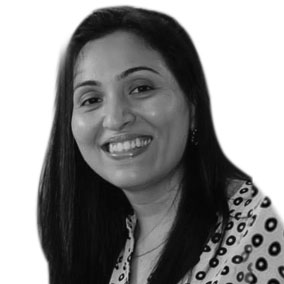 Poonam Pednekar
Chief Copy Editor
Magic Wand Media Inc
poonam.pednekar@magicwandmedia.in