Motion Meeting 2020, presented by Fritz Studer AG, a member of the UNITED GRINDING Group, took place on February 07, 2020 in Thun, Switzerland. With 'The Art of Grinding' as its motto, the company befittingly offered a glimpse to its last year's success and innovations that amount to genius strokes of art.
More than 60 journalists from all over the world, yet again, made their way to the Bernese Oberland for the Motion Meeting held in acknowledgement of Fritz Studer AG's another very successful year in 2019 after having had a record year in 2018.
Under the motto 'The Art of Grinding', the company presented some of the things that make it one of the leading manufacturers of cylindrical grinding machines. "This claim requires us to overcome limitations and focuses concentration on barely perceptible details which ultimately make the difference, in order to achieve what initially appears impossible. At times like these, there is a special focus on the efficiency and quality of our processes and products," said Jens Bleher, CEO, Fritz Studer AG.
Murali Sundaram
Correspondent
Magic Wand Media Inc
murali.sundaram@magicwandmedia.in
Impressive sales, wide machine portfolio
With the third best annual turnover in the company's history, the cylindrical grinding machine manufacturer managed to increase its market share again, despite difficult market conditions. One reason for its success is the high proportion of new customers, at almost 40 percent.
The company was also able to further increase its turnover with internal cylindrical grinding machines. "In the Asian region, in particular, we maintained high order intake for internal cylindrical grinding machines," said Sandro Bottazzo, CSO, Fritz Studer AG, at the annual press conference. Three machines – S121, S141 and S151 – achieved record incoming orders. The new universal cylindrical grinding machines – S33 and S31 – also got off to a very successful start.
"The launch of new universal machines was both a feat of strength and a highlight," shared Bleher. The company needed less than a year to sell around 100 of the new machines, with customers underscoring their top quality and precision.
Towards customer success
Studer's segments developed very differently in 2019. In the automotive sector, market conditions were much more challenging than in 2018. However, thanks to its broad diversification, the company was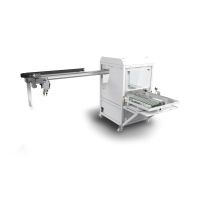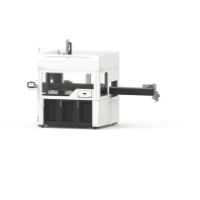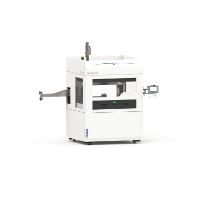 able to offset weaker market segments with stronger ones. For example, the aviation industry was one of the segments that flourished in 2019. "Our company has also been very well positioned in the aerospace customer segment for many years and is a preferred supplier of many component suppliers," explained Bottazzo when reviewing the past year. Studer considers its global customer-focused sales and service organization as a key to success. This is also one of the many reasons why the proportion of its new customers was almost 40 percent last year. Smaller markets, like Great Britain, also achieved a very good order intake in 2019. Finally, the market share also increased in Switzerland, the company's home market.
Exciting times technology-wise
The year 2019 was also very exciting for Studer's system division. Various new projects were started, advanced and completed. For example, it was possible to reduce the cycle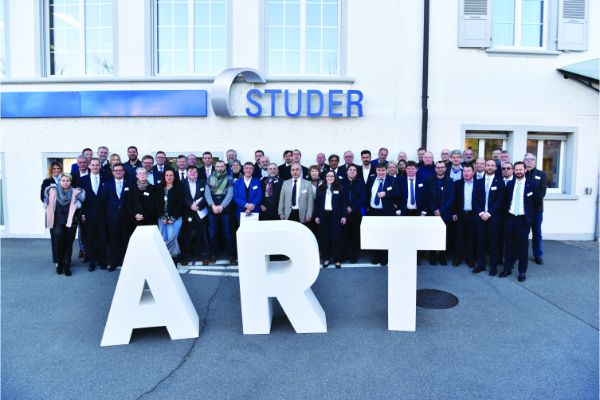 International Journalists at the company's plant in Thun during Motion Meeting 2020
time for an application from the medical sector by a whopping 70 percent due to Studer WireDress®. A life cycle solution project was carried out in Biel, in which ceramic components for use in mass spectrometers were form-ground with high precision in several grinding trials with the customer.
"You can expect a new product from Studer in a few months," promises Daniel Huber, CTO, Fritz Studer AG. This is a new hydraulic synchronous tailstock. "The hydraulics of the redesigned synchronous tailstock have been replaced by a servo drive with an electrical clamping function. The repeatability and accuracy of the clamping force have been increased to the exact gram. An even lower contact pressure can now also be selected," he added.
Connecting digitally
Four fundamental priorities for the UNITED GRINDING Group's digitalization strategy have been developed from a wide range of digital projects. "Connectivity, Usability, Monitoring and Productivity are the digital pillars of UNITED GRINDING Digital SolutionsTM," explained Huber.
In the area of Connectivity, the umati standardized communication interface provides the long-awaited possibility of simply connecting any machine, which is umati-capable, to the Production Monitor and monitoring its operating status. "Digitalization is also finding its way into production. As a user of our own machines, we are the internal customer, and support our developers with practical tests and suggestions for product improvements from the user's point of view," explained Stephan Stoll, COO, Fritz Studer AG.
Investments in the future
Further significant investments were also made at the Steffisburg location in 2019, underlining the commitment of the UNITED GRINDING Group to Switzerland as a workplace. A major project for modernization of the company's cubic production was successfully completed last year. "Technically harmonized milling centers allow automated, high-precision manufacturing of our key components," said Stoll. A further investment was also made in component production and implemented this year. This concerns the complete production of spindle shafts – a key component for the function and precision of the grinding machines. "We also want to maintain and develop our expertise and efficiency here and increase our internal value added. Naturally, we will continue to use the latest production and process technology and a reasonable degree of automation," he added.
Studer considers its global customer-focused sales and service organization as one of its keys to success. This is one reason why the proportion of its new customers was almost 40% last year.
(L-R): Stephan Stoll, COO, Fritz Studer AG; Sandro Bottazzo, CSO, Fritz Studer AG; Daniel Huber, CTO, Fritz Studer AG; and Jens Bleher, CEO, Fritz Studer AG at the Motion Meeting 2020 event
Studer easyLoad loading system for external and universal cylindrical grinding machines
The WeStack and WeSpeed cells from Wenger Automation & Engineering AG. The automation solutions ensure quicker loading and unloading of parts on Studer cylindrical grinding machines
Source: Fritz Studer AG