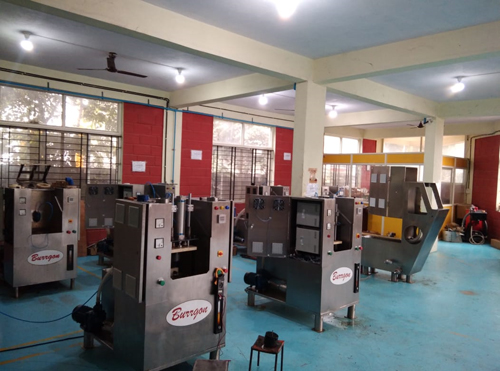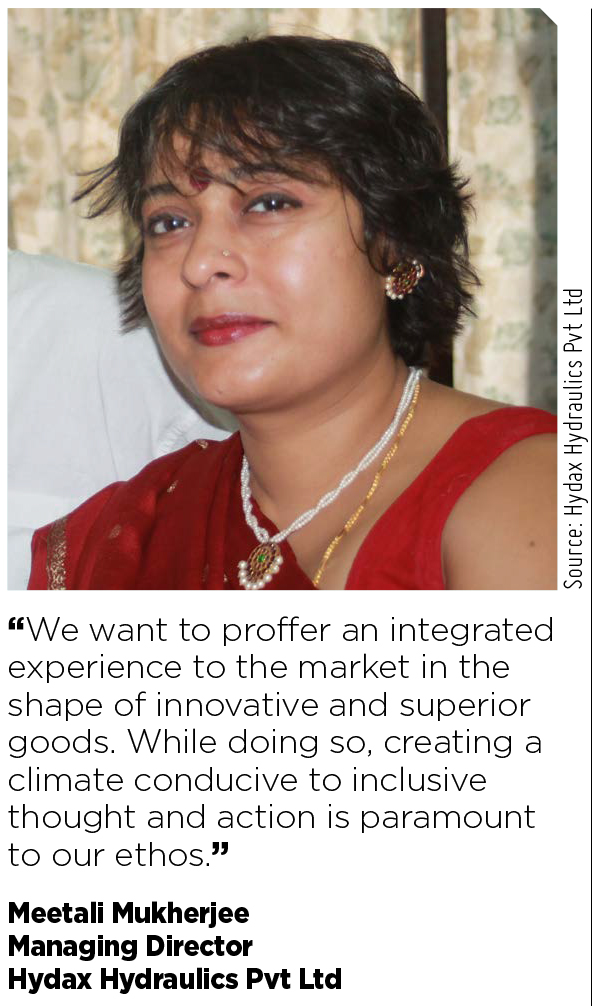 Hydax Hydraulics Pvt Ltd was established in the year 1979 by DB Mukherjee, a technocrat with over 40 years of expertise behind him. The concept right from the onset was to create products that would be indigenously designed, technologically superior and commercially viable. "It must be pointed out that we were pioneers in the area of manufacturing indigenous hydraulic equipment in India. We began our operations from a small workshop in Whitefield, Bangalore and now manufacture from two units in Bangalore. Using our available resources and applying sustained efforts, we have designed and manufactured products that are at par and most times, even better than others available in the world market," shares Meetali Mukherjee, Managing Director, Hydax Hydraulics Pvt Ltd.
The concept, she explains, from the days of inception has been to be a workplace which provides an atmosphere to generate ideas and engineer a product out of those ideas. "We want to proffer an integrated experience to the market in the shape of innovative and superior goods. While doing so, creating a climate conducive to inclusive thought and action is paramount to our ethos," she adds. The total area of the unit 1 is 16,500 sq ft and that of unit 2 is 23,000 sq ft.
Catering to wide array of sectors
HYDAX works with small to large OEMs, an extensive dealer network pan India and some Asian and European countries, and caters to end users in Machine Tool, Agriculture, Material Handling, Construction, Mining, Marine, Oil & Gas, Power, Steel and Textile sectors. "We cater to a wide spectrum of customers with products that are easy to assemble at highly competitive prices," informs Mukherjee.
HYDAX has recently acquired the technology to manufacture Electrochemical Deburring Machines, Coolant Filtration systems and component Washing Machines. "We are also working on building indigenous ROSA (Robotic Sense for Automation), which consists of machine tending robots, vacuuming robots and inspection bots for the rapidly growing use of automation in the manufacturing sector," she adds.

"In India, our evenly spread network of stockists assures the customer of prompt delivery and easy availability of spares. Our list of clients reads the who's who of the Indian industry and forms an impressive list of satisfied customers," she adds further.
The company has an established group of retailers in some countries of the Asian subcontinent, the Middle East and regular clients in many other locations worldwide. Its major Indian and international customers include Godrej and Boyce Mfg. Co. Ltd, Kion India, Yuken, Tata Power, Sona Koyo, Tal Mfg., Bharat Forge, Asia Precision (Thailand), Al Mustwa Technical (Sharjah), etc., and its turnover for the fiscal year 2019-20 was Rs.3.29 Crore.
India for Fluid power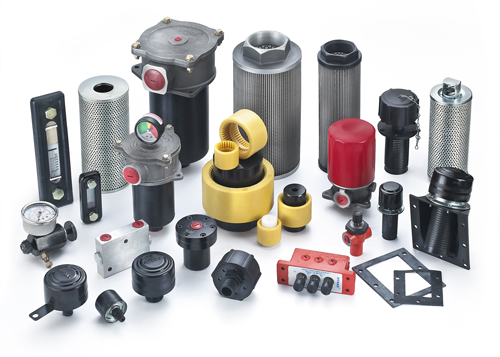 Mukherjee explains the Fluid power that forms the basis of most mechanical devices used in the industry and is the foundation stone for automation, "With the recent marriage of other streams like Electrical and Electronics with hydraulics, fluid power equipment is achieving greater accuracy and energy efficiency. This makes it the natural choice for most automation systems in all industrial sectors that consequently multiplies the possibilities of applications and thereby business from it. All eyes have been looking towards India and China to fulfil these requirements and it remains in our hands to cater to the demand."
Utilizing reserves during crisis
The economic market disruptions induced by Covid-19 has caused delinquencies with SMEs hitting refinancing prospects. Mukherjee sheds light on the company's plans for achieving breakthroughs during the current crisis, "The pandemic has certainly hit our production processes badly. Our supply chain is missing an entire rung in many instances and we are unable to find dependable alternatives. Production planning is being rescheduled ever so often and we are looking at more sophisticated means of achieving our targets."
"The idea is to redesign our methods for which we do need some additional funding. Financial institutions are right now reluctant to extend their services and we have to take risks with our reserves to fulfil our needs while pursuing conventional banking modes," she shares.
HYDAX has recently acquired the technology to manufacture Electrochemical Deburring Machines, Coolant Filtration systems and Component Washing Machines.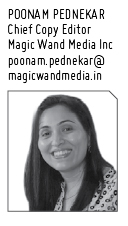 Ensuring skilled labor
To attain the goal of making India self-reliant and 'Aatma Nirbhar Bharat', the Government of India is looking up to MSMEs in turning the coronavirus crisis into an opportunity through sustained focus on making the Indian economy globally competitive. Mukherjee offers her view on whether India has what is needed of it to become a manufacturing powerhouse globally in the coming years, "India has had a skill warehouse for decades, which is now slowly dwindling. We have a population to provide labor that is not necessarily skilled. Let us not limit ourselves being a sweatshop for overseas manufacturers. We have to develop newest engineering skills in man and machine to be considered a powerhouse."
"The one way would be to manoeuvre the labor to drive pre-programmed processes and simultaneously develop employable skilled labor. Both are achievable in the medium- and long-term of three to five years. We have to accept that many countries in our vicinity have similar plans and are forging ahead with them. The government can undertake the task of providing the infrastructure for educating the labor and establishing dedicated product development centres where design, prototyping, testing and certification facilities are available at major industrial hubs of India. MSMEs can pretty much sustain their functions on their own but can grow exponentially with the above support," she opines signing off.
Source: Hydax Hydraulics Pvt Ltd