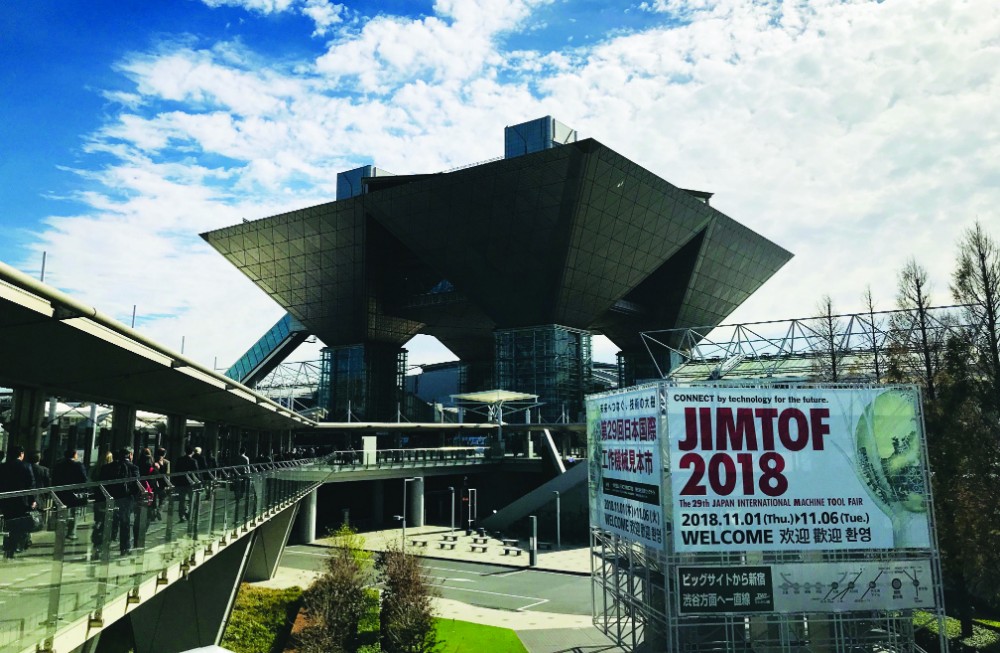 The 29th edition of Japan International Machine Tool Fair (JIMTOF 2018) was a technological feast themed around 'CONNECT by Technology for the Future'. Organized by Japan Machine Tool Builders' Association (JMTBA) and Tokyo Big Sight Inc from November 01-06, 2018 at Tokyo Big Sight, the ever-evolving show housed cutting-edge technologies that are shaping the fourth Industrial revolution.
With a record breaking participation of 1,085 exhibitors from 21 countries exhibiting in 5,524 booths and 1,53,000 visitors, the latest version of JIMTOF served as a platform to stimulate new demand for capital investment from the visitors. With the assimilation of a wide range of key trends under one roof, the biennial fair served as a Mecca for tech enthusiasts of the manufacturing space.
According to Yukio Iimura, Chairman, JMTBA, rapid developments are taking place all around the world, bringing about a fusion of manufacturing craftsmanship and information technology and exploiting the potential of the Internet of Things (IoT). This made for the theme of JIMTOF 2018 - 'Connecting to the Future: The Great Tree of Technology.' A plethora of innovative displays under this concept such as IoT, Additive Manufacturing (AM), intelligent smart machines and Industrial IoT for smart factory automation that combines machine tools with robots were showcased in the six-day show.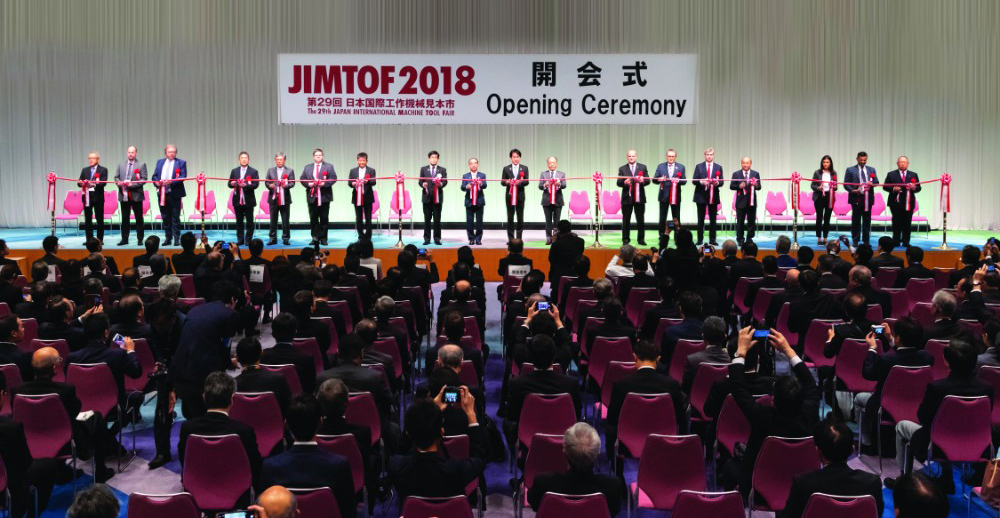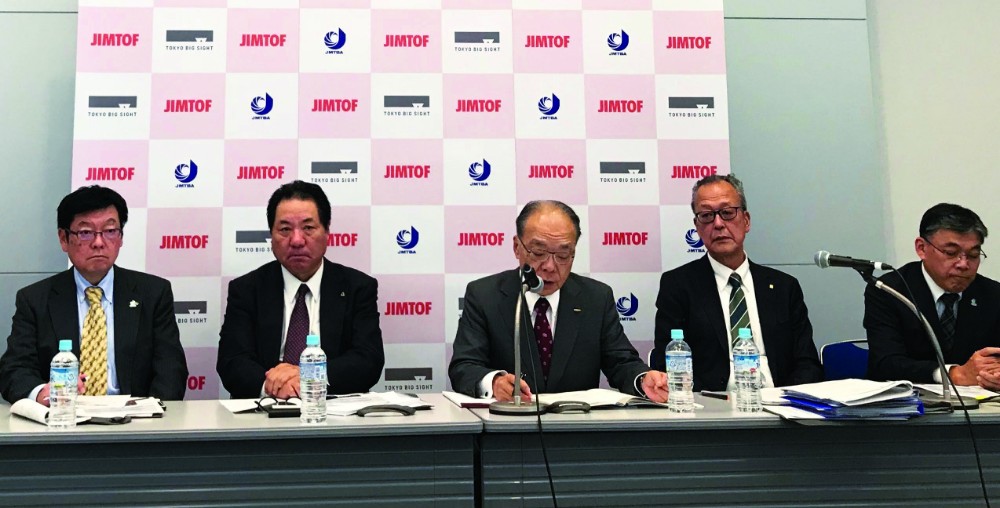 Internet of Things
Woven around its core theme, around 72 companies in Hall 7 East used IoT platforms to morph Tokyo Big Sight into a huge
Smart Factory, connecting nearly 300 displays under the title 'Connected Industries SHOWCASE ­@JIMTOF2018'. Sharing his thoughts on this marvellous feat Iimura said, "This is the world's first attempt of its kind at a machine tools exhibition. It is a wonderful sight to see how machines produced by different manufacturers can be connected without any problem and to get a sense of how connecting tools and machines is no longer difficult."
The platform helped visitors to comprehend potential ways in which machine manufacturers and users can use shared information in mutually beneficial ways and stimulated the interest of machine tool users in the introduction of IoT technology.
DMG MORI premiered its Digital Twin, an innovative technology to carry out machining, analysis and process adjustment in the virtual space to shorten development lead time. It showcased 22 machines with 4 Japan Premieres under the theme of 'DMG MORI Digital Factory'. Various turnkey solutions were displayed for process integration, small-sized automation solutions, digital solutions offering connectivity between machines and factories. Its human-machine interface CELOS and operation-monitoring DMG MORI Messenger were connected via network.
Advanced Software Technologies
In sync were showcased highly advanced software technologies that facilitate the collaboration between robots and machine tools. In the foreseeable future, machine tools will be designed on the assumption that robots and humans will work together in factories. The automation of various production processes with robots will be on the rise and become increasingly popular in myriad sectors.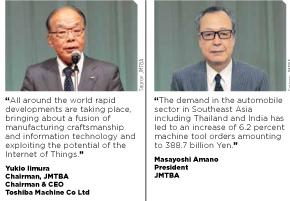 Intelligent Manufacturing
The demonstration of 'Athena', the first universal, voice-operated intelligent assistant technology designed for the manufacturing work on the OKK Corporation machine was the cynosure at JIMTOF 2018. The OKK machine, equipped with 'Athena', was also demonstrated at IMTS 2018. This revolutionary technology enables operators to interact with machine tools using simple voice commands and helps increase productivity. Its biggest advantage is that the operator can operate the machine without touching the operation panel and even beginners, not well-versed with NC codes, can work on machines.
Additive Manufacturing
Acknowledging the increasing deployment of AM in creating actual products instead of prototypes, JMTBA spotlighted this highly sought-after technology too at the show. Several high-speed and high-precision machine demonstrations using 3D laminating moulding equipment and hybrid machines integrated with cutting and polishing equipment were showcased. The number of exhibits displayed under AM bore testimony to its growing importance and contribution to the future of manufacturing.
Metalworking Fluids
For fully capitalizing on the potential of machines and tools, metalworking fluids play a key role. By analyzing the customer's entire production process and selecting the most suitable metalworking fluid, Blaser Swisslube helps them influence tool wear, cutting speed, surface quality and sump life and soft factors such as odor, human and environmental sustainability. At JIMTOF 2018, the company presented its three latest metalworking fluids: Synergy 735, Vasco 6000 and Blasogrind GTC 7.
Confluence of Conferences
Advancement of machine tool technology influences the advances of the manufacturing globally. Keeping this into consideration, the show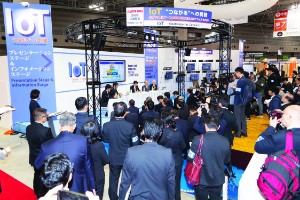 organizers held the 18th International Machine Tool Engineer's Conference (IMEC) to foster innovation in machine tools. Researchers and engineers from Japan and all over the world presented papers on 15 interesting themes under the theme of 'Future Monozukuri in Japan Now in View'. Additionally, a poster session of 70 latest research findings was displayed during JIMTOF 2018..
Curtain Call
This edition of JIMTOF set a perfect tone for the highly anticipated forthcoming Industrial Revolution. Its next version in 2020 is much awaited by the industry and holds a special significance as Japan is hosting the Summer Olympics in the same year.
According to JMTBA, the total amount of machine tools order received in 2018 is around 1,850 billion Yen, which is 12.4 percent more from the previous year.