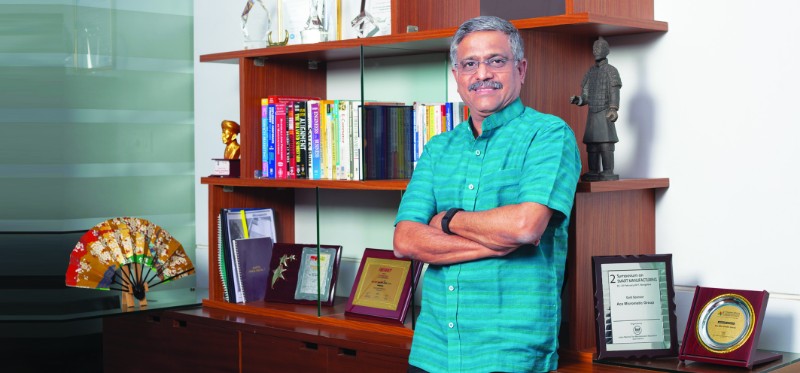 In the capital equipment business there is always a huge component of service that is necessary to keep customers happy and ensure the performance of the equipment. This service components include installation, commissioning, tooling, process, set up, training etc. to get the equipment to start producing. There are also several life time costs like maintenance spares upgrades that are essential for the equipment to continue being productive throughout its life.
There exist umpteen opportunities for a win-win service business between customers and OEMs. However, many companies lose these revenue opportunities despite having the ability to provide the service. Hence, the revenue gets leaked out usually through a number of holes in their operations. Thus, service management is an important aspect of capturing revenue in the capital equipment business and earning customer delight.
A few of the main leakages in service could be :
Installed base leakage. Having good systems for managing the installed base data and a proper incentivised channel is an important issue.
Discount leakage. For many manufacturers, actual discounts often exceed planned discounts. Discount leakage include a lack of clear discount policies, proper systems for enforcing discount policies, a management reporting summarizing of discount behaviour, and a corporate culture where discounts are an exception rather than a rule.
Competitor leakage. The root causes of competitor leakage include failing to provide good service, innovate on service offerings, provide differentiated offerings, price competitively, engage with customers in a timely manner, or differentiate effectively especially during competitive sales situations.
Channel leakage. Channel leakage include limited partner selling capabilities or capacity, limited economic upside for channel partners, poor systems, incentive programs, and channel politics.
Entitlement leakage. Do you have customers that are getting coverage for all of their equipment, when they have only purchased coverage for some of them? This is a fairly common form of leakage. The causes of entitlement leakage include not tracking entitlements at the serial number level, or failing to check a serial number during a service event.
Up-sell and cross-sell leakage. Many companies are unable to effectively up-sell and cross-sell service agreements. This is because of not having appropriate up-sell and cross-sell incentives in place, and not having effective sales training.
Renewal leakage. Its root causes include outdated customer contact information, inability to identify new sales opportunities in a timely manner, slow quote creation and iteration processes, and a lack of management visibility into renewal opportunities and status.
There exist umpteen opportunities for a win-win service business between customers and OEMs. However, many companies lose these revenue opportunities despite having the ability to provide the service.
T K Ramesh
Managing Director and CEO
Micromatic Machine Tools Pvt Ltd
The views expressed by the author are personal and he can be contacted at rameshtkr@gmail.com