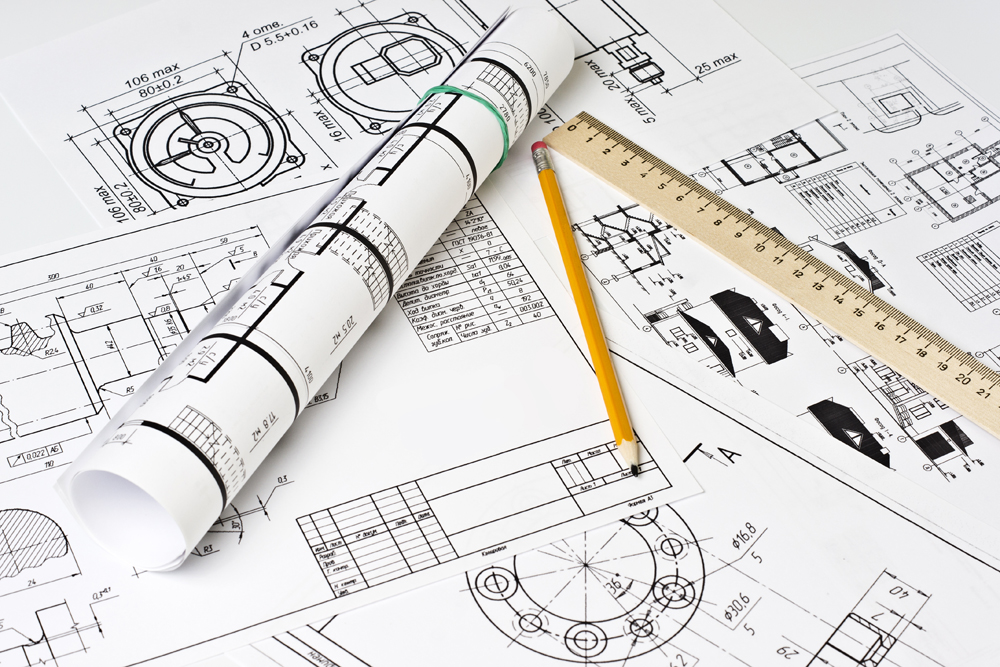 It's almost four decades that University Professors and Consultants have been studying Toyota and trying to comprehend how and what it does. With scores of books on lean management and an oversupply of seminars, trainings, master classes etc., most claim to know and even practise 'lean', falling short of replicating Toyota or Mysore Kirloskar. Here's revisiting some fundamentals that can come handy in one's lean journey…
Markets all over the world are witnessing the trends of 'disruption', 'customer empowerment' and 'mass customization'. These trends have made products better, more customer-centric, cost-effective, and even changed the way businesses are conducted. Lesser lead times for product introductions, shorter product life cycles, fluctuating demands, varying share of businesses, just-in-time (JIT) supplies and expectation of price reductions characterize today's business and are here to stay.
Old business models that worked well for several decades are no longer effective. Some are not even relevant, forcing companies to revisit their business strategies and processes to find innovative ways to continuously delight customers by offering products and services that exceed their expectations in the areas of features, quality, price and purchasing convenience. This is the only way of gaining and retaining competitive edge in the market place. Companies that succeed in creating value for their customers by offering outstanding products and services at competitive prices will be able to survive and prosper. It is not a one-time effort. It must be a continuous activity that results in ever increasing value delivery to its customers.
Expected Results through Lean Management System
Cutting down up to 90 percent of present order to delivery times
Reduction in lead times by up to 90 percent
Cutting down inventory by 75–90 percent
Performing at above 99 percent on-time delivery
Quality improvement above 95–99 percent of current levels
Reducing floor space usage by 30–40 percent
Cost reduction up to 60 percent
Reduction in number of vendors
Increased market share
Permanent price reduction to customer (not discount) (30 percent has been demonstrated)
Upping the profitability by many times
No significant addition in manpower, surplus could be redeployed in growth areas.
Profitability becomes independent of the economic situation
High level of motivation among all stake holders and a motivated environment
Continuous learning culture
The lean initiative should be elevated to the level of a company's number one strategy.
Enhancing Productivity and Quality
Bringing down the cost of production through improving productivity by eliminating wastes from the value stream has become a major objective for all industries. The Lean Manufacturing System has been proven to be a systematic approach to attain that. The aim is to deliver whatever, whenever and wherever the customers want, using a minimum of human effort, inventories, resources and floor space, at the highest possible response speed.
Profit is relative to satisfaction, inefficiency and also a blinder since many businesses do not realise how much money they lose when they make profits. The principles that Taiichi Ohno first pronounced after decades of work is known to us as the Toyota Production System. Outside Toyota, it is 'Lean Manufacturing', which offers all organizations with the best option to find strategic solutions and competitive advantages. How to go about the change process? Lean is an end to end solution and constantly needs a value stream perspective. I have found it easy to work on the change processes across the value stream simultaneously at all places starting first from the customer end.
Critical Success Factors
The prime factors to succeed include knowledge about lean methodology, top management support, and employee involvement. The key principles are doing things differently, being assisted by a firsthand experienced teacher, believing that change is continuous and accepting that the leadership too needs to get trained to get equipped with the knowledge necessary for lean transformation and build a lean culture across the organization. The good news is it is all possible, as leaderships in organizations have demonstrated it.
Top Management Support
Implementing Lean Manu-facturing System is the best-known competitive strategy today, a breakthrough improve-ment enabler that touches every aspect of the working of a business and calls for major readjustments. Such an effort can only succeed with the active and visible involvement of the top management. In places where the CEO is far (not on site) from the core value stream, the implementor should be empowered to take all the decisions, with the management above him out of the way.
The lean initiative should be elevated to the level of a company's number one strategy. The organizational responsibilities should be rearranged in such a way that shop floor managers be responsible for the value streams instead of conventional departments. Operators should run the production without interference from staff or management, make systemic improvements, train the workmen, and participate by assisting operators to solve problems. Lean metrics should be made an important part of the annual performance appraisal for everyone.
Employee Involvement
Involving the employees who will have to work in the lean environment right from the start of the change process is essential. The objectives should be clearly explained and their ideas for improvements must be solicited and seriously considered. If explained properly and if there are no hidden agendas for the management, the employees will normally be happy to participate in the improvement process.
Methodology
It is not necessary but an advantage to implement Lean Manufacturing System with the help of a Sensei – a Lean Teacher who has enterprise lean transformational successes under their belt. In majority of cases, factories in existence aspire to become lean. I do not believe in a model cell creation for many reasons. A lean journey begins with understanding 'value' (lean's first principal) and then developing a strategy to deliver that value in the most efficient way. Lean is a strategy work. Hence, understanding customer demands in terms of cost, quality, delivery logistics, lead times, demand rate and fluctuation bandwidth, sale rates, prevalent gaps, customer satisfaction levels, product strategies, generic strategies, competitive forces and competitors, SWOT, core competences, portfolios analysis etc. is necessary in designing a company's lean journey.
Most companies work on the push system where variations are internally produced, usually from weak marketing systems that are visible in frequent plan changes or schedule interruptions. Therefore, excess inventory and wastages of various kinds are only to be expected. Lean is a strategy that has to be applied end to end and hence, it is recommended to apply it across the value stream concurrently. It being a discipline of the higher order, companies need to improvize in their discipline towards systems, processes, behaviors, routines, work ethics, personal discipline and commitment. In companies that have weak systems or discipline in their customer interface, that's where one needs to make a beginning.
How much time will it take?
The rate or speed of change is directly proportional to the willingness of companies and their top managements to change, and lead the change by exhibiting new routines. Usually Lean implementation is over a period of time. It is not a fly by night operation. It is not a mechanical readjustment of dysfunctional systems or processes. It is about bringing in a cultural change and a change in the way of thinking and doing. It involves people, old ways, habits, comfort zones, beliefs, hardened attitudes, resistance to change etc. This is why it takes different time frames for different companies to get to significant levels of lean results. At Mysore Kirloskar, our initial phase took about two and a half to three years. Toyota began its journey after the Second World War and is still learning and changing. That's why lean is a journey and not an event. However, one begins to see vast benefits of the change from the early stages if things are done right in the lean way.
Critical Success Factors
Acquiring Knowledge of Lean Methodology
Top Management Involvement and Support
Employee Involvement
Doing Things Differently
Being Assisted by a Sensei
Believing that Change is Continuous
Accepting that the Leadership also Requires Training
Will lean tools make you lean?
The word 'lean' might have become a cliché. Companies in Europe and America have developed production systems using 12 to 16 tools aided by a tool improvement measuring systems. Companies in India have followed suit in formalizing such production systems. Some have tried to use Kobayashi's 20 tools and called it lean! Toyota uses more than 90 tools and techniques and that really is the just in time (JIT) basket. How can one expect to replicate Toyota results using a small percentage of Toyota's JIT basket, and expect change by continuing to do things in the same old ways? There is also a soft connection between different tools, and if all tools and techniques are not in the repertoire of the user, gaps are bound to show up in the results. How can one expect organizations, trying to use a dozen odd tools; struggling to cope with demand changes; unable to build lean thinking, necessary routines and behaviors; to ever replicate lean like Toyota or Mysore Kirloskar? Tools alone will not make a company lean. We need to use tools appropriately to solve problems and not randomly apply them with the expectation to become lean.
Lean is about bringing in a cultural change and a change in the way of thinking and doing. It involves people, old ways, habits, comfort zones, beliefs, hardened attitudes, resistance to change etc.