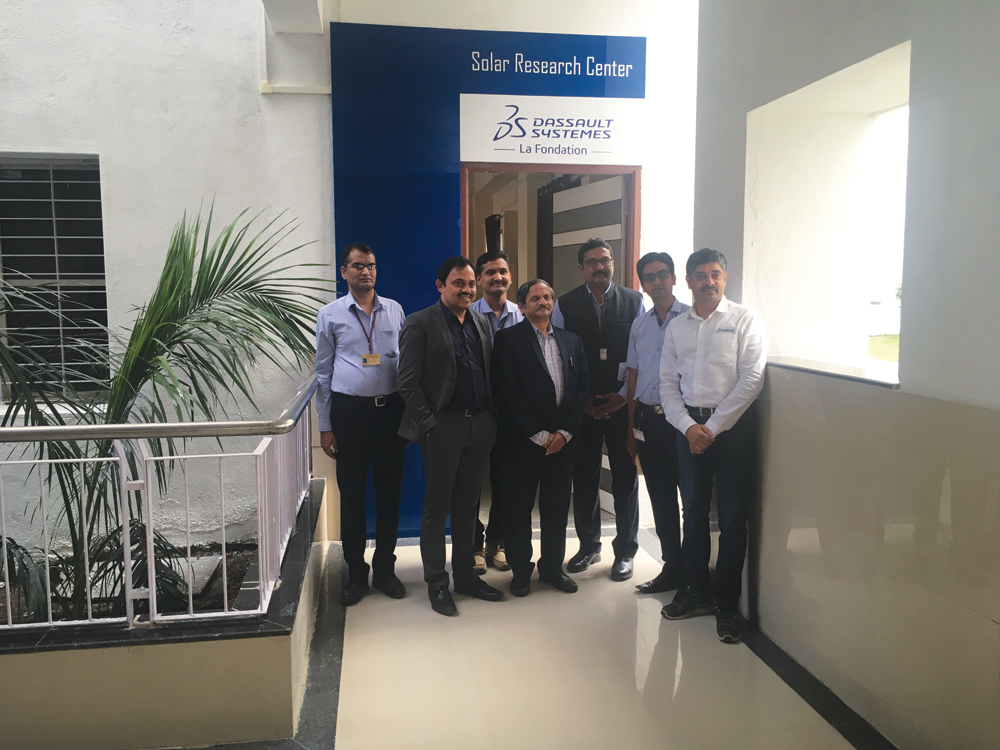 After having remained as two separate entities confined to their own focus areas for long, the industry and the academia now acknowledge that their goals overlap, and, hence, have joined hands in their pursuit. Dassault Systèmes Foundation's initiative at NK Orchid College of Engineering & Technology, Solapur, is an encouraging move in this direction.
In line with that, Dassault Systèmes, through the foundation it has set up in India, Dassault Systèmes Foundation, executes and supports various programs for Academia Transformation. The initiative is already reaping beneficial results with students being able to receive better career opportunities. In this backdrop says Hemant Gadgil, Executive Director, Dassault Systèmes Foundation, India, "We strongly believe that the industry should come forward and support academia to upgrade them on newer technology domains, curriculum development and skill enhancement for students."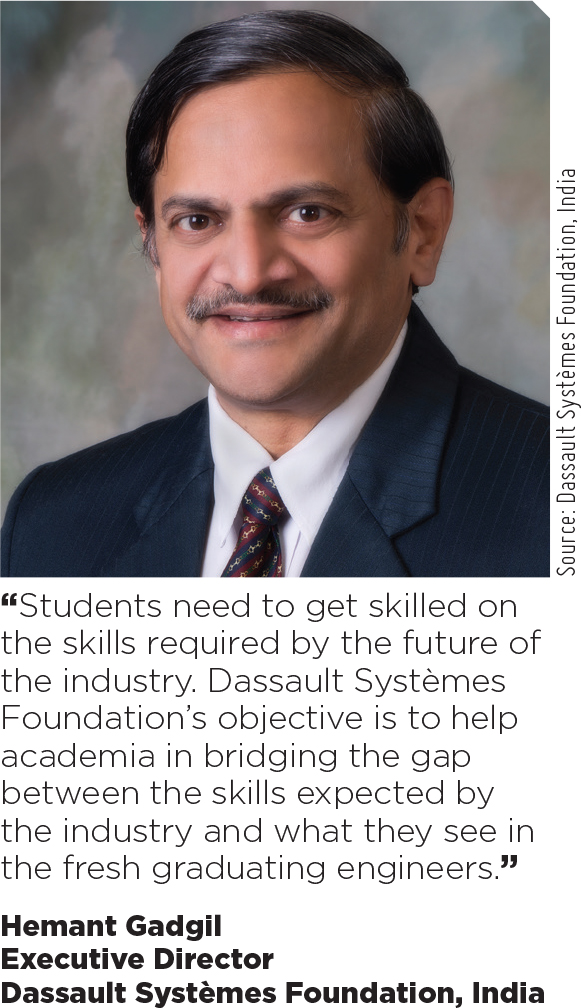 Enhancing Skills in Solar Domain
With the aim to develop the solar domain skills of the youth of the tier II city, Dassault Systèmes Foundation has funded 'Solar Innovation and Competency Development Center' in NK Orchid College of Engineering Technology, Solapur.
Elaborating on the program and its purpose, Dr Shriniwas S Metan, Head of Mechanical Engineering Department, NK Orchid College of Engineering Technology, Solapur, states, "Launched in January 2019, the program aims to make the young generation industry ready for Solar Energy Power Projects. This will encourage new entrepreneurs to foray into this emerging green energy domain and develop different solar gadgets with research and development component in it. One of the major objectives is to develop a state-of-the-art solar research facility in this region which can be useful for entrepreneurs, industries and other institutes."
Together for a Higher Goal
For the project, the college has developed a holistic skill development course in Solar PV technology and Thermal Energy area. Comprehensive learning in Design, Fabrication, Operations, Maintenance, and Testing from Mechanical, Electrical, Electronics, Computer, and Civil aspects in solar applications is offered to the students. The 120 hours duration of the course will be divided equally for theory and practical training.
"Dassault Systèmes Foundation's research projects at the academia are for greater social cause and social impact," notes Gadgil. To this end, NK Orchid College of Engineering Technology will be conducting solar lab visits of high school students and solar domain seminars at the Center in order to create solar energy awareness and enhance its utilization in the city.
"Workshops for Diploma Engineering and ITI students are also to be held. There are plans that the trained students will carry out two major projects in solar domain – Solar Car and Solar Dryer," explains Dr Metan.
The developed laboratory facility can also be utilized for the different courses run by the Government of India under Pradha
n Mantri Kaushal Vikas Yojana (PMKVY) and different agencies like NISE (National Institute of Solar Energy) etc.

Boosting India's Research
The foundation's focus is to promote Research in the Indian Academia. "The foundation is already supporting various interesting research projects which have great social impact and are in line with our national priorities," apprises Gadgil.
Other than the Solar Energy Research Center at NK Orchid College, Solapur, the foundation is also engaged with other institutes on innovative chemotherapy treatment to cure cancer and developing means for converting raw water into drinkable water using nanotechnology. Its team of researchers is also working on artificial photosynthesis process for green energy revolution. According to Gadgil, Indian Academia (barring a few exceptions) is traditionally less research focused. "However, the current scenario is certainly an assuring one for our country. It is highly encouraging to notice professors from the Indian universities associated with innovative research projects. Although much more is needed, we at least have started our journey in that direction," he adds.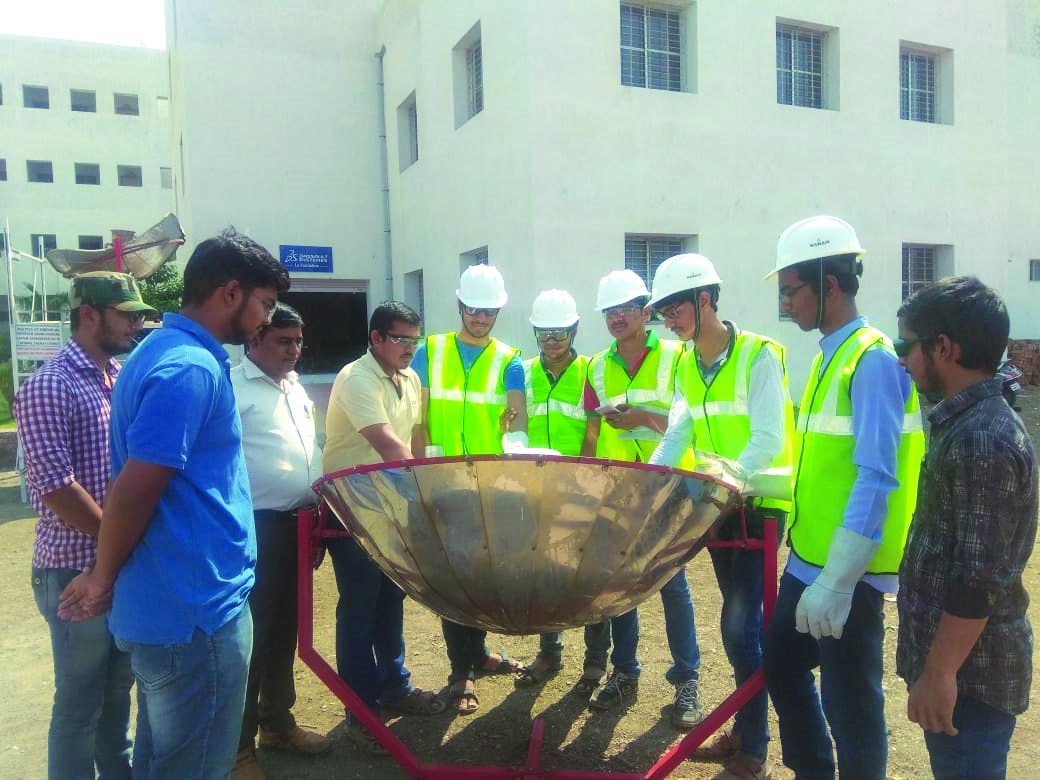 Towards a 'Future Ready' Workforce
The education system in India in the recent years witnesses a sea change as the corporates reach out to the academic institutions to enhance the skills of the graduates to make them industry ready. "Now the technical education is focused on the skill development along with the conceptual learning through practical work. The industry is also extending its services through knowledge sharing from their experts, faculty development programs, technology workshops for students in the institutes," points out Dr. Metan.
Various national level competitions for students are also being conducted including Akruti, TIFAN, Go Kart, SUPRA, Hackathon etc. These help enhance technical skills such as designing, 3D modelling, manufacturing, testing, software and hardware development etc. along with non-technical skills such as team building, getting sponsorships, time management, budgeting etc.
One of the major objectives is to develop a state-of-the-art solar research facility in the region which can be useful for entrepreneurs, industries and other institutes.