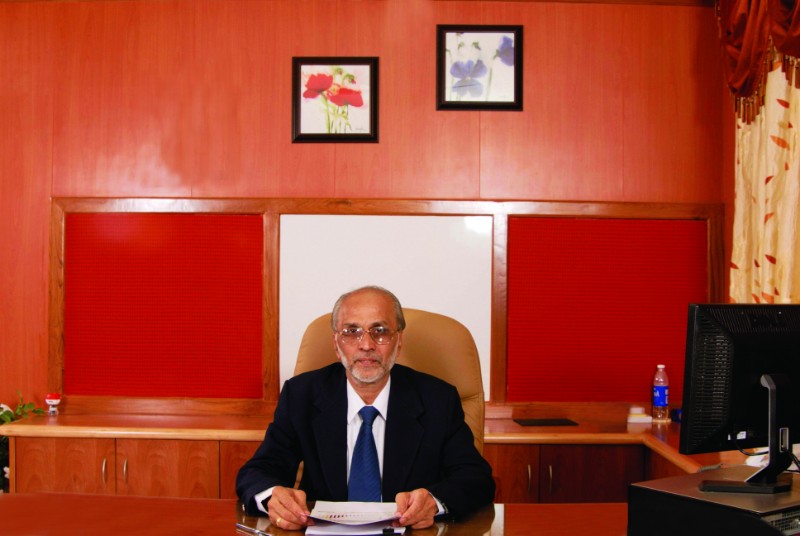 We are witnessing some challenges in the economy, especially in the automotive sector, which is undergoing some major disruption with the Government's push for electric vehicles and a slowing down in demand for petrol and diesel variant vehicles.
Testing times are ahead for the Indian machine tool industry as it depends on the automotive industry for its growth and sustenance. Although, I am optimistic that markets will open up in the coming quarters and the industry will bounce back with the improvement in economy, the machine tool sector, for now, needs to stay focused and united to face the challenges that are confronting it.
Indian Machine Tool Manufacturers' Association (IMTMA) has been advocating on various fronts for an increased Government spending on infrastructure to generate demand for machine tools. Furthermore, considering the rapid changes in technology, reduced lifecycle of products and for getting an investment allowance to spur demand for new machine tools and equipment, the Association has been advocating for a higher 25 percent depreciation for machine tools.
The Indian manufacturing industry has a significant presence of SMEs that are large consumers of machine tools. Suitable measures to extend credit to SMEs and connected financial reforms will help them and the the manufacturing sector.
Measures such as development contract and relaxation of prior supply condition in Government tenders will help the Indian machine tool industry in developing advanced technology and products and open up export opportunities.
Moving on, the industry should look for exploring opportunities in emerging sectors such as defence, space, aerospace, medical equipment, railways, etc. which are expected to grow rapidly in the coming years. I would strongly advocate our friends in the industry to continue their efforts to address the technological requirements of these new and emerging industries.
Exhibitions always serve as a link for the development of trade and serve as platforms for industries to connect with the technological developments taking place globally. Keeping this broader vision in mind, IMTMA organizes regional machine tool expos in different cities in India to serve the needs of the regional markets. These expos attract visitors from various industries especially SMEs which can benefit from such shows.
The third edition of Delhi Machine Tool Expo (DMTX 2019) concluded successfully. The exhibition attracted around 6,000 visitors and trade delegations from various industry sectors. I would like to state that these two years for me as IMTMA President has been an enriching experience. This was made possible due to the proactive assistance of IMTMA's Executive Committee and Membership, and enduring guidance and contribution of all the Past Presidents.

As a note of conclusion, I am sure that deep commitment and earnest endeavour of the Association, its Executive Committee and Membership will lead IMTMA to greater achievements in the coming years.
Happy reading!
P Ramadas
President
IMTMA