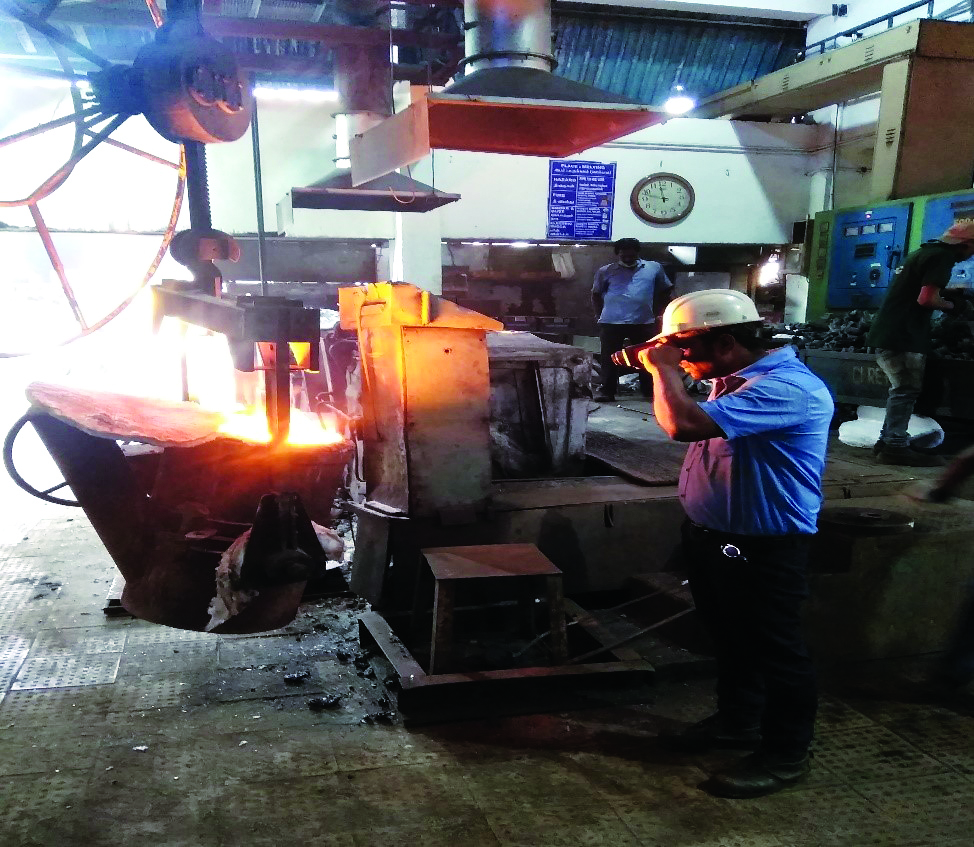 Chennai, India - SAC Engine Components Pvt Ltd, a manufacturer of valve train IC engine components, has chosen AMETEK Land's Cyclops Meltmaster high-precision portable non-contact thermometers to optimize the quality of its molten metal and make significant savings on consumables.
AMETEK Land recommended use of six Cyclops 055L-2F Meltmasters with Bluetooth jumbo display installed at the factory near Chennai. The main advantage of the Cyclops 055L-2F is that it provides an accurate temperature reading of molten metal, which makes a fundamental difference to the quality of the casting.
The operator is positioned 5 - 6m away from the molten metal and points the Cyclops Meltmaster at the liquid. The trigger is then pulled to take a measurement, which is displayed in four simultaneous modes including Continuous, Peak, Valley and Meltmaster to meet specific requirements. The device provides accurate measurement of liquid metal temperatures in the range 1,000 to 2,000°C.