Established in the year 1990 in Bangalore, Fenwick and Ravi (FAR) today is a leading machine tool manufacturer. With Hydraulic Steady Rest, Barfeeder, Zero-Point System and Angle Milling Head as its core products, the company has regional offices around India and partners around the world. It exports to over 26 countries. "After nearly two decades in this field, we decided to create FAR GLOBAL to provide additional support to our customer base. Primarily, FAR GLOBAL caters to product development and assemblies for foreign clients and Indian defense segment like Hydraulic Test Rigs, Heavy Duty Actuators, Slip Rings, Recoil Systems for Field Guns etc.," says Anirudh Ravi, Second Generation Entrepreneur, FAR, sharing the company's growth story.
Comprehensive offerings

FAR and FAR GLOBAL are primarily focused on the Automotive, Energy, Defense, Agricultural Machinery, Construction, and Heavy-Duty Mobility fields. "By and far, all engineering companies have the potential of using our product," adds Anirudh.

The company has its manu-facturing facility and head office in Bangalore, and boasts an array for CNC and VMC machines, along with Wire Cutting machines and a state-of-the-art inspection department equipped with CMM machines etc. "Using our 30-year experience in precision manufacturing and design we have recently developed a fully automatic 3-ply non-woven Mask Making machine," he adds.
Surmounting challenges
Although the SME sector has grown dynamically over the last five decades and contributes a substantial portion of the country's exports, creating millions of jobs annually, it still suffers from a burden of challenges. Sharing the hurdles that came the company's way, Anirudh says, "One of the biggest challenges faced by us in the initial years was market penetration. Our products have no Indian competition. Hence, we were directly against the well-established brands from Germany, Italy, Japan, and the US. Another big challenge was the stereotypical mentality of the Indian consumer that products made in India should be drastically cheaper than the imported goods. This led to immense strain on our resources and we had to expand our infrastructure in a highly conservative manner. Although the 'Make in India' initiative holds a lot of promise, it would take time to make a substantial impact."

He gives away the mantra which has made overcoming difficulties a breeze for the company. "Perseverance and eagerness to serve our customer is the key. We are of the belief that 'Customer is King'. In the past 30 years, we have not lost a single customer on the basis of quality or improper functionality of the product," he notes.

There is another important factor, Anirudh stresses, which has been fundamental to the company's success is its employees. "We have about 100 employees and most of them have been with us since the inception. We are a family, and this ensures a very happy and positive environment to work, which reflects in our product quality," he adds.
"We are of the belief that 'Customer is King'. In the past 30 years, we have not lost a single customer on the basis of quality."

Indian and global clientele

The company primarily supplies to Original Equipment Manufacturer (OEMs) both domestically and internationally. "We provide solutions to all OEMs in India. We started dealing with OEMs in 1992 and have recently added an OEM in the year 2020. This shows our strong relationship with them," points out Anirudh.

It also caters to the end user in the domestic market extensively. "Our regional offices around India and a network of dealers help us reach smaller towns in our country. On the global level, we export to countries like North America, Brazil, Germany, Italy, the UK, Turkey, the UAE, Russia, China, Japan, Korea and Taiwan. This contributes almost 30 percent to our revenue. We might be one of the handful companies in India who actually export to China," he shares with evident pride.

FAR is also a keen participant in trade shows around the world. "We ensure to participate in 6-7 shows every year, from the most famous Indian show, IMTEX to international shows like EMO and IMTS," he adds. This, he believes, instils confidence in the customers and builds a reputation that promises longevity and product innovation.
Setting examples for MSMEs
When asked to shed light on its latest innovation, FAR's Mask Making machine, Anirudh comments, "The development of Mask Making machine was like learning to swim with tied hands. The lockdown restricted mobility and logistics issues posed a huge challenge. But our motive to serve the nation accelerated us to develop, what we believe, is India's first completely indigenous Mask Making machine."

He adds, "This can be a motivator for other MSMEs that anything is possible in our country. Untapped sectors can be tapped and the Government is keen to provide the necessary support." He adds, "This can be a motivator for other MSMEs that anything is possible in our country. Untapped sectors can be tapped and the Government is keen to provide the necessary support."

He commends the 'Aatma Nirbhar Bharat' scheme inspired by Hon'ble PM Shri Narendra Modi to attain the goal of making India self-reliant, and the opportunities that can open up for MSMEs to this end. "This is a great initiative by the Government, and with many MNCs planning to move out from China, India is in pole position to attract these businesses. This opens up vast opportunities for SMEs and MSMEs to feed off this chance." He considers the Union Cabinet's approved funding of up to `3 lakh crore to MSMEs a bold move.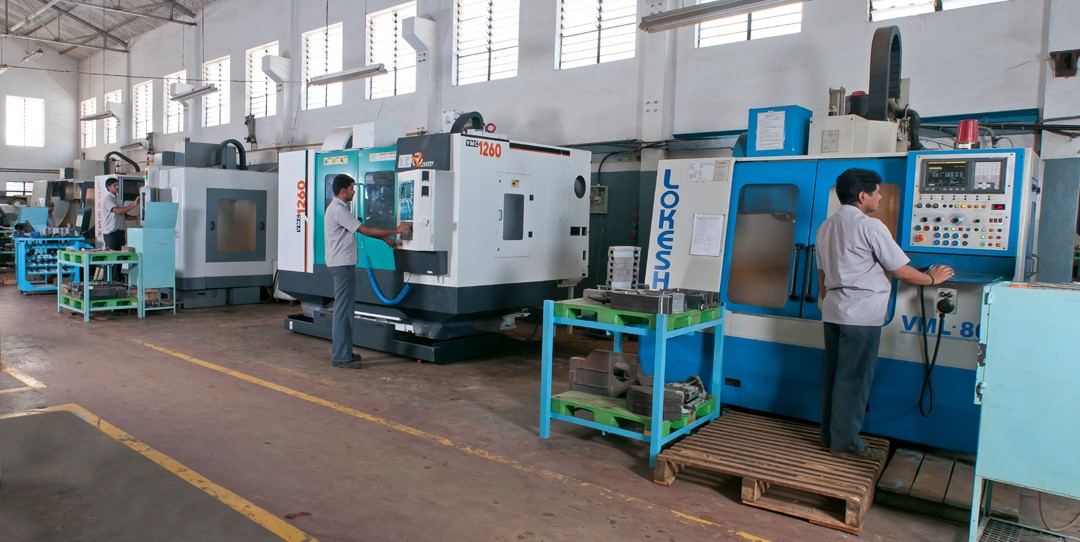 "A 100% guarantee coverage provided by National Credit Guarantee Trustee Company Limited (NCGTC) is sure to attract all SMEs and MSMEs irrespective of their current situation. This will lead to the creation of more projects, adding of capacities, faster delivery schedules and retention of their employees," he adds. "India is on the route to become a true world leader in various sectors. Before long we will be recognized as a superpower not based on our history, but on our present and future strengths," concludes Anirudh optimistically.
"The 'Aatma Nirbhar Bharat' scheme is a great initiative by the Government, and with many MNCs planning to move out from China, India is in pole position to attract these businesses. This opens up vast opportunities for SMEs."