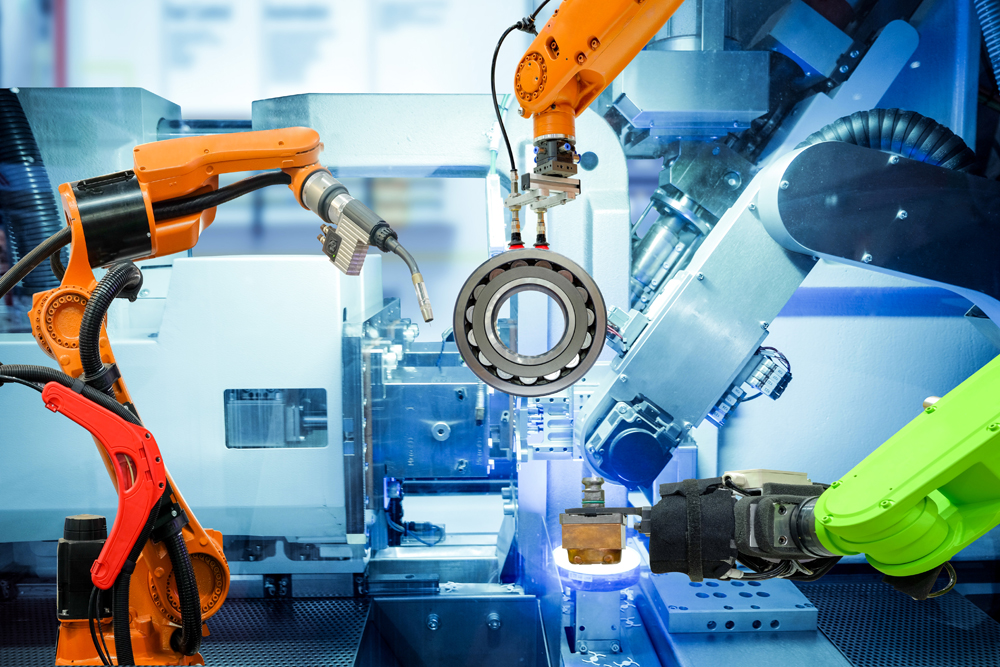 Factories have been manufacturing complex machine parts for many years now. Of late, they have been shifting to automation substantially as well as in phases to increase production and meet market requirements. Automation is a process which primarily involves people, process and technology. It brings predictability in terms of cost and quality output.
Getting equipped for future
In the times to come, leadership will play a key role in industries undertaking transformative initiatives for ushering automation in the whole manufacturing ecosystem. This includes supply chain, finance, inventory, customer and vendor management, service and support system, etc. The management also needs to hone the human resource skills in terms of creating awareness, training and reskilling the industry workforce and driving the team for automation.
The process entails bringing automation in the entire manufacturing value chain that includes both internal and external stakeholders. Real-time monitoring and management of all activities brings in transparency and accountability, and enhances quality and reliability of product delivery. As this happens, organizations can compete with global players.
Industries need to deploy appropriate software and hardware solutions and integrate them seamlessly in the process. This can happen through appropriate selection of hardware and software tools, and their implementation across the organization. Furthermore, training and reskilling of manpower is highly essential to make automation successful and reap the benefits.
Challenge for smaller organizations
SMEs often find it cumbersome to automate the whole factory and are largely clueless as to when to consider switching to automation. Unfortunately, there are no straight answers to this but it is universally agreed that processes should be made efficient for yielding desired results and stay relevant in a competitive world.

Indian SMEs need to be enlightened of the payback, the simplicity in operation automation brings,
besides the design, flexibility and proper maintenance.

Indradev Babu, President, Indian Machine Tool Manufacturers' Association (IMTMA) says that time and again it has been observed that in a production environment, manufacturing process is quite repetitive. The manual approach and methods slow down the production. Where there are identical parts to be assembled, the entire assembly process needs to be automated for enhancing production and achieving quality, consistency and reliability. Automated operations are specifically needed to meet volume requirements and unpredictable, heightened customer demands.
V Anbu, Director General & CEO, IMTMA, says that factories automate an existing process when it makes sense for them to do so financially. Smart and need based automation can address consistency in terms of output, robustness of processes, as well as increase quality and productivity. It can help SMEs to bring out larger volumes at significantly lower cost wherein it would benefit the original equipment manufacturers.
Awareness can resolve
Automation, although crucial for SMEs, does not get implemented by them owing to various reasons. Lack of knowledge is among the prime ones. Hence, creating awareness is probably the first step towards making them adopt it. Japan, for instance realized that a combination of human skills and appropriate automation can be cost-effective, easy to maintain and creates a competitive scenario. Indian SMEs need to be enlightened of the payback results (return on investment), the simplicity in operation it brings, besides the design, flexibility and proper maintenance.
It is thus meaningful to use appropriate automation which will help industrial units to manufacture quality parts consistently and reliably which will help them survive in a competitive world.
Source: Magic Wand Media