Covid-19 Taught Us to Adapt
The Manufacturing industry is facing an economic slowdown since 2018 which continued in 2019 as well. The US-China trade war also created concerns for many businesses. With higher expectations from 2020, most of the industry segments were gearing up for a better year but the unexpected pandemic conditions created a much tougher situation.
However, year 2021 has brought some good news along with it. As different Covid-19 vaccines are now available and many countries have already started the vaccination program, we all can hope an end to this unprecedented situation. On a positive note, the pandemic has taught us to do the same tasks with different methods and strategies that seemed impossible or impractical before. Companies will now have to focus on sustainability along with the growth strategies. Viable business models and adaptation of the latest technologies will be the path leading us to a better tomorrow.
A Time Well-Utilized
DC Swiss utilized this time of the pandemic to review, redesign and develop existing as well as new products. With some research, reformation, and testing, we could achieve up to 20 percent higher tool life on some of our existing product lines, which were already market leaders in their respective segments. We also took the opportunity to launch a latest thread milling catalogue and are in the process to launch the next thread cutting tools catalogue soon. We are now available 24x7 for our customers.

Mayur Kulkarni, Sales & Application Manager
DC SWISS SA
---
2021 Likely to be Stable
The Global economy went into a spin in 2020 with the Covid-19 pandemic severely affecting supply chains in almost every gamut of the industry. The year 2021 in a way also started with the second strain of virus especially in Europe and a suspected strain in Asia and the US. However, roll out of vaccines in phases to a great extent will reduce the impact of pandemic on the businesses globally. We are on the mature phase of the learning curve and hence the knee jerk impacts will be minimal.
The change of leadership in the US is bound to bring in an element of stability because domestic consumption is likely to get the boost and that will be a great relief for the rest of the world as the US still is the biggest consumer today. Employment is likely to increase and that will again have a cascading effect on the consumption. So overall, 2021 is likely to be more stable than the volatile 2020.
All Geared Up
EMAG is a technology company and despite the difficulties we had in 2020, we went ahead with strategic acquisitions to enhance our offering to the customers. We keep investing in newer technologies and systems to provide the best to our customers in terms of productivity, flexibility, and automated manufacturing solutions. We pioneer in the part production for the EV segment which is seeing a sustained surge in manufacturing. Hence, EMAG will stay on its strength of being the pioneer in breakthrough manufacturing solutions for the auto as well as non-auto customers around the world.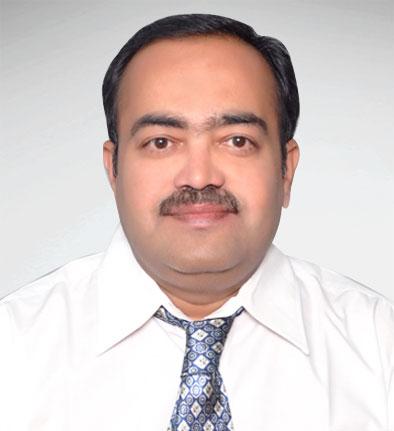 GD Patil, Managing Director
EMAG India Pvt Ltd
---
Towards Sustained Growth
The recent years have seen isolated trends towards de-globalization based on the belief that international cooperation linked to international sourcing would reduce a nation's wealth. GNP statistics, however, are proving the contrary: international cooperation is helping to increase wealth on a global scale, provided that such international trade is made within a framework of open access to international markets and without discrimination of non-domestic competitors. The Trump administration targeted perceived imbalances of the 'Terms of Trade', particularly with the People Republic of China, but also with, among others, European economies by raising tariffs on the import of certain categories of goods. The trade war which could have been observed during the last years, with the installation of trade barriers, tariffs and counter tariffs appears to have an impact on investments in two ways: investments are reduced as confidence into future growth of the global economy has been negatively affected. Second, investments are re-directed towards onshore production potentially sacrificing the advantages of importing from more competitive markets. The Corona crisis has reinforced this development caused by the start of the global trade war. Consumers as well as investors are confronted with an unknown level of uncertainty, finally leading to a significant drop of the investment level. The recent US Presidential election as well as the hopes linked to the Corona vaccine will help to reinstate consumer and investor confidence. There is a good chance that the global economy will find its way back to a path of sustained growth.
Higher Automation & Robotization
Like in most manufacturing companies, 2020 was marked by a reduced level of investment within the Eppinger group of companies. Focus has been set on investments into the streamlining of operations to manage higher fluctuations in demand in an increasingly uncertain business environment. On the shop floor, this translated into higher automation and higher robotization. The biggest portion of investment was placed into new product development with a focus of making existing products 'smarter' through the combination of highest mechanical precision with electronics. These new solutions allow for higher degrees of automation, longer periods of 'lights out production' and for a safer and more stable production process. Along these lines, a new product range, consisting of highly precise yet affordable, 'plug-and-produce', IoT-ready rotary tables for state-of-the-art machine tool applications were developed and will be launched during 2021.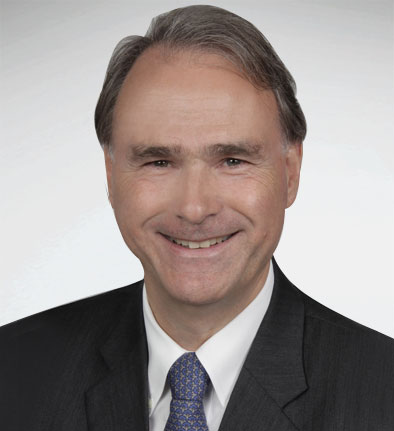 Uwe Eppinger, Owner & Managing Director
Eppiger Tooling Asia Pvt Ltd
---
India Benefits from the New US Government
The US election results in favour of Joe Biden can offer India more relaxed visa norms, more liberal trade policy, and may be lower crude oil prices. India enjoys a trade surplus with the US and will likely to continue that way. The country is the first largest source for FDI into India and with the new President, the FDI is also likely to increase. The new President will be less obtrusive than the Trump Government. Under the new government, India's trade can recover from the dip of the last few years.
Product Range Expansion
As we look forward to a recovering economy in the coming months, and with the present increase in the Automotive
sector, LMT Tools will introduce some more innovations in the market. We are expanding our product range in Gear Cutting with the addition of GearSkiving tool, Thread Rolling range gets stronger with the addition of Tangential Knurling System EVOline, and our Milling and Threading product range gets expanded with the addition of new high feed milling cutters CARBFeed and new end mill CARBLoop.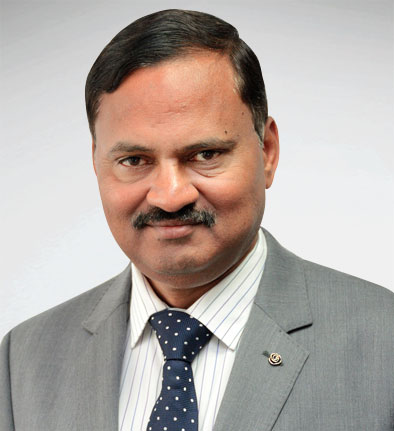 Ramakant Reddy, Managing Director
LMT Tools India Pvt Ltd
---
Surge in Order Bookings
The global economy is certainly recovering at a better pace than expected post the Covid-19 lockdown. We are witnessing a surge in order bookings from China, the US, Germany, and many other European countries and India. There has been a considerable improvement in the last two months. This clearly reflects that the economy is moving in the right direction.
Commenting on the US Presidential Elections, changes happen in countries and leadership positions, but the basic needs of people remain the same. The change in the Government will impact the global economy positively. It is to flourish in the coming months with the rebooting of businesses.
Localization is the Key
Nord India's first goal is to get to the pre-covid level business of `200 crore and grow from there. We have identified gaps during this period and taken a few takeaways and learnings which we will be working upon and will later make further plans. Also, our Localization, which
we started about 8 years ago, will be enhanced on the lines of Atmanirbhar India. We will focus more on Electronic products and Industry 4.0 applications. We have ready products for the Automation sector and see immense potential there.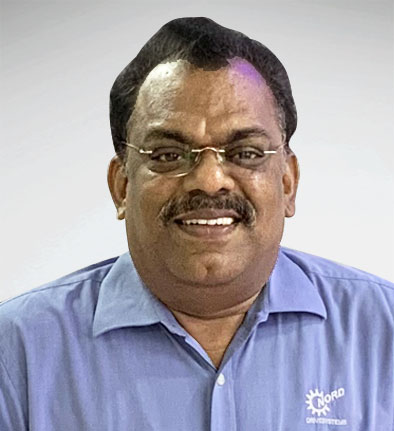 Palaniappan Muthusekkar, Managing Director
NORD Drivesystems Pvt Ltd
---
Positive Changes are Underway
The fallout of the pandemic has been extensive – a total dip in the economy, the Transport sector coming to a grinding halt, many SMEs winding up and several other industries coming to a standstill. More importantly, China and Chinese products took a beating globally.
The pandemic which took the world by storm seems to be coming under control and is managed much better now. The Governments and Central Banks are likely to pull back the stimulus provided. Corporates are likely to restructure to align with the new environment and how these are going to affect the economy is to be seen. Production – Linked Incentive (PLI) scheme started with electronics and then extended to few other sectors aimed at making India a global supply chain partner and reduce over-reliance on products from China – is bound to lift manufacturing and we already see some major changes.
All this coincided with the election in the US. The new Biden administration will probably work with other allies and perhaps halt the assertive foreign policy of President Xi in more organized manner as opposed to Trump's histrionics. This change is expected to have a definitive impact on manufacturing supply chains weakening the China dependence and resulting in gain for several countries including India. Under the Democratic Presidency, US is likely to be more predictable, though President Joe Biden is silent on trade tariffs.
Investing in R&D
Our investment plans are ready in terms of R&D, new product lines, large volume production and backward integration. Many investors are ready to invest. Many banks are ready to advance loans especially as we are an SME so there are various possibilities. But we are waiting and will pursue wait and watch policy on investments.
We manufacture chip handling and coolant handling products which is the most neglected business segment in manufacturing. There is no innovation and major changes in this segment for quite some time now. We would like to invest in R&D aiming at some major changes and innovations – to give definite benefits to the user. The PLI scheme for electronic manufacturing has boosted the manufacture of hand phones and other electronic devices. It has opened up new opportunities in the Machine Tool business and is likely to bring in some new business for us in terms of some new product lines. We will be moving from small batch production to large volume production. Hence, that will call for some major investments in plant and machinery. And as the volumes increase, it may open new investment opportunities / requirements to reduce dependence on some process outsourcing that we do now.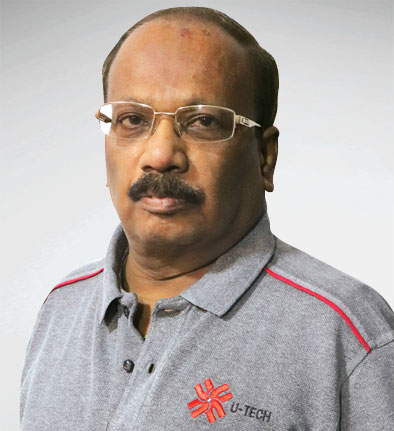 HA Udaya, Managing Director & CEO
U-TECH Group
---
The World Awaits Policy Changes
The US elections have brought in more positive sentiments to the global markets, which will indeed help in boosting the global economy recovery. The key sectors to watch for enhanced business cooperation will be Energy and the Green Economy, Defence and Manufacturing, as well as Pharmaceuticals and Healthcare. Positive pandemic-related developments — on cases and vaccination — are helping clear the decks for a faster pace of economic normalization.
Unfazed in Crisis
With over 25 years of expertise, the VP Group of companies has been in the manufacturing of Round Tools, Indexable Tools, Jigs and Fixtures, and machining of Precision Components. Despite the Covid-19 pandemic, we have pushed ourselves to sense opportunities in the current market conditions. We have started a new round tool manufacturing set-up in Bangalore under the brand name of 'VP Tools'. We had already entered the Aerospace Manufacturing sector under the brand name of VP Aero Solutions, Belgaum, where we manufacture round tools and jigs and fixtures. Recently, we have successfully added another new vertical 'Component Machining for Aerospace'. We have got the AS9100 D (Aerospace certification) from Bureau Veritas India (BVQI) for the design and manufacturing of solid carbide round tools, jigs and fixtures and component machining for the Aerospace. We are the first company to get certified for jigs and fixtures.
In VP Industries, Kolhapur, we have added new HMC machines to cater to the growing demand of our existing customers. In terms of product expansion, we have added new products like indexable tools and special tools under the brand name of 'VP Tools', machining of aluminium, Inconel, titanium parts for the Aerospace sector.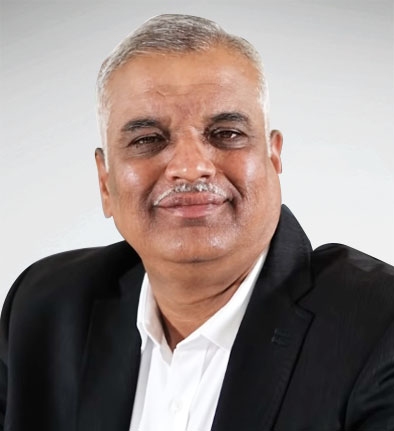 Vitthal Pol, Managing Director
VP Industries
---
Digitalization Brings Opportunities
We are expecting the global demand to accelerate and tread on the path of quick revival due to Covid vaccine rollout. The vaccine news is positive for the economic outlook over the next few months and would have a material impact on our longer-term wellbeing, thus adding impact on the progress, stability, and sustainability to the system. The aggregate economy will be able to get back to normal in due course of time. In addition, changes within the economy will take some sectors to new heights, acting quickly—but not instantly—to get the economy going. Overall, the world economy is showing positive signs of revival.
Crisis also offers opportunities – for example, the rapid acceleration of digitalization and the way we work being more agile. The adoption of digitalized way of working has opened new avenues to touch base with our customers and cater to their requirements. We, at Walter, continue to deliver our brand promise of Engineering Komeptenz through our various digital platforms.
The organization that is lean, and is ready to take on the challenges faster surely has an edge in meeting customer demands. The advancing digitalization brings new challenges and, at the same time, additional opportunities. These changes will help us advance our position further and emerge as a stronger company in 2021.
Well-equipped for Challenging Times
The pandemic has taught us many new ways to cater to the industry requirements. We plan to invest in our resources, enhance their skills and adopt new ways of working. Walter is well-recognized in the market for its technological innovations like Tiger·tec®, DC170, Anti-vibrating boring bars, and the extensive range of high-quality precision and machining tools from the Walter, Walter Titex and Walter Prototype competence brands. The Walter competence brand comprises carbide indexable inserts and PCD tooling systems for milling, turning, grooving and holemaking; Walter Titex is a byword for solid carbide and HSS-E drilling and reaming tools; and Walter Prototyp manufactures solid carbide and HSS-E threading tools and milling tools. Furthermore, with the Walter Multiply service competence brand, we offer our customers a comprehensive service package for digital solutions, tool management, production process planning and training.
To virtually integrate customers into process development (remote engineering), Walter has equipped machining equipment with cameras and microphones, and transmits images, sound and all machining parameters via Livestream from Walter India Technology Center. Walter along with the Channel Partners are digitally well equipped to provide the customers innovative machining solutions in these challenging times.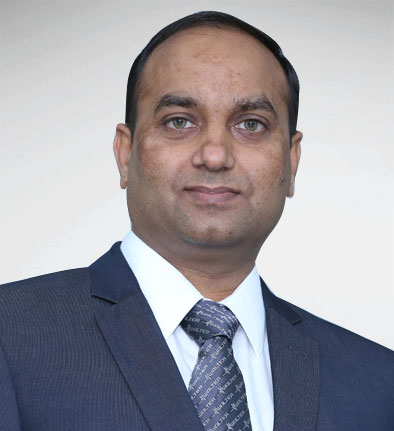 Brajesh Kumar, Managing Director
Walter Tools India Pvt Ltd
---
Markets are Upbeat
The US election and the Covid-19 vaccine have come one after the other, and the vaccine announcement has given a further boost to the global economy. Markets are upbeat, and we are witnessing a bull run in every major stock market, thus clearly showing that economies are on the growth track. Caution still needs to be taken in terms of social distancing as vaccinating billions of people is not an easy task and will take some time. A lockdown again could be a severe blow to industries that witnessed growth. Six months down the line we will know the exact impact of how the new US administration will improve global relations, the mass scale vaccine results, and the Covid-19 situation.
As of now, we all hope for a much better 2021 with the economic contraction further reducing and moving towards growth.
Investment in Advanced Products
Allied Machine & Engineering – parent company of Wohlhaupter India – will be expanding its holemaking and finishing solutions with additional innovations in drilling, boring, reaming, threading and special tooling. As we continue to invest in the most state-of-the-art equipment and technical training, we will continue to produce and provide world-class products and services to the metal cutting industry. Recently, we invested in building our own coating facility to improve quality control and better lead times for our customers; this is owned and operated by Allied Machine. Furthermore, we recently launched a revolutionary high-penetration drilling system known as the T-A Pro – a product line that combines material-specific insert geometries, a redesigned drill body and a proprietary coolant-through system to allow penetration rates that run at speeds nearly 30 percent faster than other high-performance drills on the market.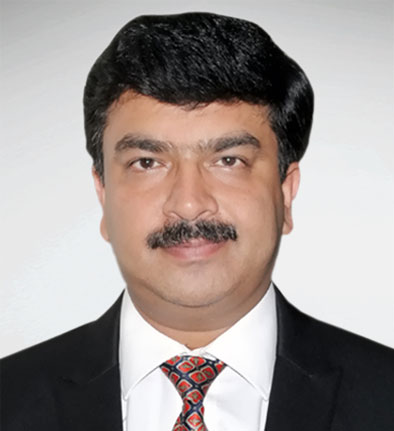 Keshav Khurana, Executive Director
Wohlhaupter India Pvt Ltd
---
Developing Economies to Grow
The arrival of vaccines and the fresh economic stimulus promised by the US President Joe Biden will give the global economy a chance to put the pandemic behind in the Robotic and Automation sector where we work. According to the World Bank report, aggregate GDP in emerging markets and developing economies, including China, is expected to grow by 5 percent in 2021, after it saw a decline of 2.6 percent in 2020. China's economy is expected to expand by 7.9 percent this year following 2 percent growth last year. Excluding China, the emerging markets and developing economies are forecast to grow by 3.4 percent in 2021 after a contraction of 5 percent in 2020. Among low-income economies, activity is projected to increase by 3.3 percent in 2021, after a decline of 0.9 percent in 2020. There will be investments by the governments in many sectors to recover.
New Products for Robots
Our industry's focus is more on the Automotive, Medical, Semiconductors and Electronics industries. We have developed several new products for robots, especially for collaborative robots in the last two years. We are offering total packages, including smart communication modules and software. We have developed remote support and predictive maintenance possibilities due to travel
restrictions. We have developed comfort app that can work with robots like UR, Yaskawa, and Denso. Our electric grippers also can be mounted on service robots or robots mounted on AGV and communicate digitally. Apart from products and product capabilities, we are also investing in remote training, simulation, and service supports.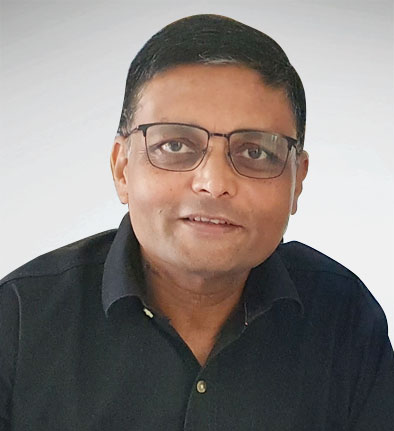 Sunil Raibagi, Managing Director ASIA
Vice President Business Development & Strategy
Zimmer Group
---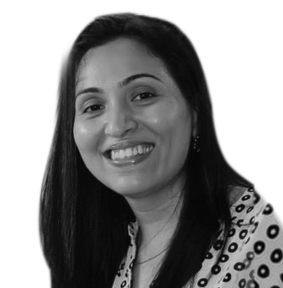 Poonam Pednekar
Chief Copy Editor
Magic Wand Media Inc
poonam.pednekar@magicwandmedia.in