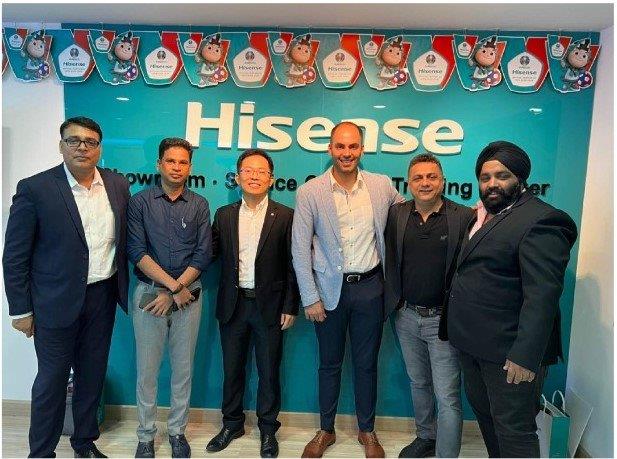 New Delhi, India – Hisense HAVC Equipment Co, Ltd, a wholly owned subsidiary of Qingdao Hisense Hitachi Air-conditioning Systems Co, Ltd, a joint venture between Hisense Group and Hitachi Air Conditioning (renamed Johnson Control Hitachi in 2015), launches smart and dependable HVAC solutions for the Indian market. The company made the announcement at a recent product launch event in Bangkok, Thailand, in the presence of key channel partners (Stocks, Sales, and Service) from across the country. This also marks the beginning of their operations in India.
The company was founded in 2003 and specializes in the development of technology for commercial and residential central air conditioners, as well as product manufacturing, marketing, and service. It intends to expand by guiding the Indian HVAC industry into a new era of World Class Innovative Solutions.
Hisense HVAC has appointed Rakesh Chauhan as Director to launch its operations in India. He will be in charge of establishing and managing overall business operations in India, as well as leading Hisense HVAC's march to the top of the Indian HVAC market. He has over 26 years of experience in the Indian air conditioning industry, including establishing and leading air-conditioning brands, as well as creating value for both the brand and the customers.
Chauhan has held various senior management positions in the fields of sales, marketing, and general management with well-known air-conditioning companies throughout his career. Against this backdrop, he commented, "This is a moment of pride for all of us, as we embark on a new journey. The Indian market is an amazing one and I am sure, with Hisense hi-tech and smart technology, we are going to create a unique impression in the market. I am very excited to take up this new role and really looking forward to this new journey."
Image Source: Hisense HVAC Equipment Co, Ltd