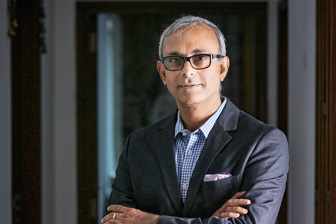 Once again, I am glad to connect with the readers of Modern Manufacturing India (MMI) magazine.

Going by the recent trends, the Machine Tool industry in India is experiencing a decent run in production, consumption, and exports. Order booking for the forthcoming quarters looks promising.

Machine tools are once again drawing increasing attention from manufacturing businesses. Thus, manufacturing growth aspirations will only be realized when machine tools offer superior performance and features that can cater to the needs of multiple sectors. Indian manufacturers of machine tools can compete with national and international peers by embedding new technologies, higher speed-efficiency-and-precision, and features that support end-to-end solutions with integrated services.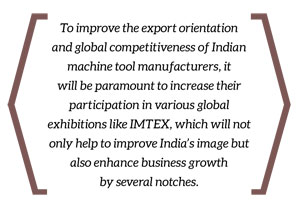 More than 850 exhibitors have registered for IMTEX 2023, Tooltech 2023 & Digital Manufacturing 2023, which is scheduled from January 19-25, 2023,at Bangalore International Exhibition Centre (BIEC) in Bengaluru. It is heartening to see a good response from the machine tool fraternity after the exhibition's four-year hiatus.

IMTEX is one of the world's important trade fairs for the Machine Tool industry as it provides a platform to present innovations, cultivate contacts, and drive business goals. Hence, I urge the manufacturing community to participate in IMTEX 2023, Tooltech 2023 & Digital Manufacturing 2023, get acquainted with the latest technology trends and high-value products, and set the ball rolling for enhanced manufacturing growth.
I hope to see you all at IMTEX 2023.

Happy reading.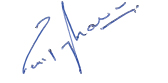 Ravi Raghavan
President
Indian Machine Tool Manufacturers' Association (IMTMA)