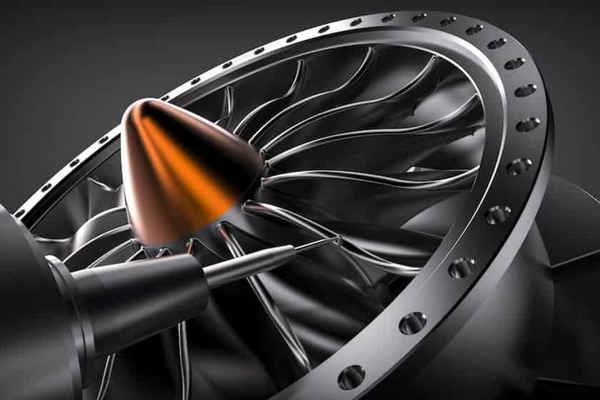 Several pointers make it clear that IMTEX 2023 & Tooltech 2023 and Digital Manufacturing 2023 is happening at just the right time. India is now in the pole position to seamlessly integrate into new global supply chains and realize the benefits brought forth by the new global order. The country's manufacturing players must pay heed to this fact and leverage the opportunity by being part of the IMTMA's event to spread their wings and reach newer heights.
Source: IMTMA
The world sees India as a bright spot in a crisis-ridden global economy. India, with its strong domestic market consumption, finds its ship steady amidst the tectonic shift that the global trade order is undergoing currently in the wake of geopolitical events. The continuing Russia-Ukraine war, the COVID-19 surge in China, inclement weather conditions in the US, rising inflation, and fears of stagflation in the economy have had a cascading effect on global economies in various countries.
India is in the pole position to seamlessly integrate into new global supply chains and realize the benefits brought forth by the new global order. A gleaming example is the manufacture of cell phones in the country. India, which until the recent past was importing mobile phones in a big way, is now manufacturing them through the state-of-the-art facilities established by leading global companies in various cities. While policy reforms, such as the PLI schemes and AatmaNirbhar Bharat initiatives, are supplementing the domestic manufacturing capabilities of industries, the export growth can be realized only when India gains privileged market access overseas.
Compared to running the business for local needs, it is a different ball game altogether when it comes to penetrating new markets, for which industries need to prepare the ground. This is possible only when industries have the right talent and the right technologies. After all, manufacturing grows only when industrial units deploy the right machines.
Understanding IMTEX significance
Indian Machine Tool Manufacturers' Association (IMTMA) made its tryst with destiny when it first organized IMTEX in 1969 in Godrej's Vikhroli campus in Mumbai. Today, in its 20th edition, the exhibition is a platform to showcase the best in the world. It is a platform to demonstrate what the Machine Tool industry has done not just for the user industries in India but also for the global market.
After a four-year hiatus, IMTEX 2023, along with Tooltech and Digital Manufacturing, is scheduled from January 19-25, 2023, at Bangalore International Exhibition Centre (BIEC), Bengaluru. Tooltech will showcase the world of parts, accessories, and systems for machine tools and manufacturing technology. Digital Manufacturing will have exhibitors showcasing evolving Industry 4.0 hardware, software and solutions, additive manufacturing, and other prominent technologies.
IMTEX 2023 will create a welcoming environment for anyone participating in the show. The exhibition is an expression of showing a new India and its advancement in manufacturing journey, which has resiliently emerged from the pandemic effects. When one looks at IMTEX and benchmarks it with India's manufacturing prowess there is a correlation – one pushes the other, ultimately showing India in the best light. Additionally, many foreign exhibitors also get the opportunity to study and assess the Indian market and explore the possibilities of joint ventures or collaborations.
Things are looking up
IMTEX 2023 is a timely one as a few key indicators suggest. The Indian Auto industry has been doing well with the Auto component industry seeing a good 23 percent growth in FY22. India's IIP recorded a 3 percent growth in the month of October 2022 compared to the previous year. India's manufacturing PMI recorded 55.3 in October 2022, indicating healthy growth in the manufacturing economy. The country's Machine Tool industry's growth trends look positive. This is evident from the production and consumption figures for April to September FY 2022-23, which are estimated to have reached around `4,000 crore and `10,000 crore, respectively. The order book position points to a steady performance in 2023.
More than 980 exhibitors from as many as 23 countries will be showcasing new products such as high-precision, high-performance, multi-tasking, and special-purpose machines, robots, cobots, tools, accessories, manufacturing software, 3D printing solutions, evolving Industry 4.0 hardware, software, and solutions. OEMs, suppliers, manufacturers, sourcing agents, investors, and researchers, among others, will be at the show to get connected with end users and offer products and solutions to various user sectors.
IMTEX 2023 & Tooltech 2023 and Digital Manufacturing – A Sneak Peek
It is being held as an in-person event after a span of 4 years. The last exhibition was held in 2019.

Over 980 exhibitors from 23 countries including India are participating.

The event will be occupying around 77,000 sq mt exhibition space in five halls.

There is Group participation from Germany, Korea, Spain, Taiwan, and USA.

International Seminar on Manufacturing Technologies will be held on January 18, one day prior to IMTEX 2023. The objective of this International Seminar is to present the latest technological developments in manufacturing and allied technologies that users can adopt in their production process. The seminar will have concurrent sessions on Machining, Work Holding & Tooling, Additive Manufacturing, Enabling Technologies, Emerging Trends, and Automation.

i2 Academia Pavilion: Fruitful collaboration between industry and academia when put to good use can nurture technology development, resulting in industries enhancing their capacities to manufacture high-tech products, bring product diversification and help localization of imports. More than 20 academic institutions, including IITs, are presenting their research findings to the industry.

International Buyer-Seller Meet on January 23 and 24: To promote exports of machine tools and to facilitate market linkages for machine tool exports from India to other countries, IMTMA is organizing an International Buyer-Seller Meet during IMTEX 2023. The meet provides a platform for B2B meetings between international and national players to explore different market needs and opportunities.

Jagruti, on January 21 and 22, is a special initiative in which students will be given a guided tour of the entire event, including a visit to the IMTMA Technology Centre in BIEC. Students from select engineering institutions will be a part of the 15th JAGRUTI - IMTMA Youth Programme.

Connect, on January 22, is an initiative wherein engineering students from mechanical and electrical streams, among others, can meet, network, and explore job opportunities in various machine tool and manufacturing companies.

IMTMA Best Design Award: To recognize and reward companies for their exemplary indigenously designed, developed, and manufactured products in metal cutting technology, IMTMA is instituting the 'IMTMA Best Design Award' which will be given away during IMTEX 2023.

IMTMA Export Performance Award: The award is to recognize and reward companies that have made a significant achievement in the export of machine tools and related products manufactured in India.
Source: Magic Wand Media
The last IMTEX held in 2019 reported orders worth `2,446 crore and enquiries worth `23,780 crore. The show attracted a footfall of 91,446 visitors from 57 countries.