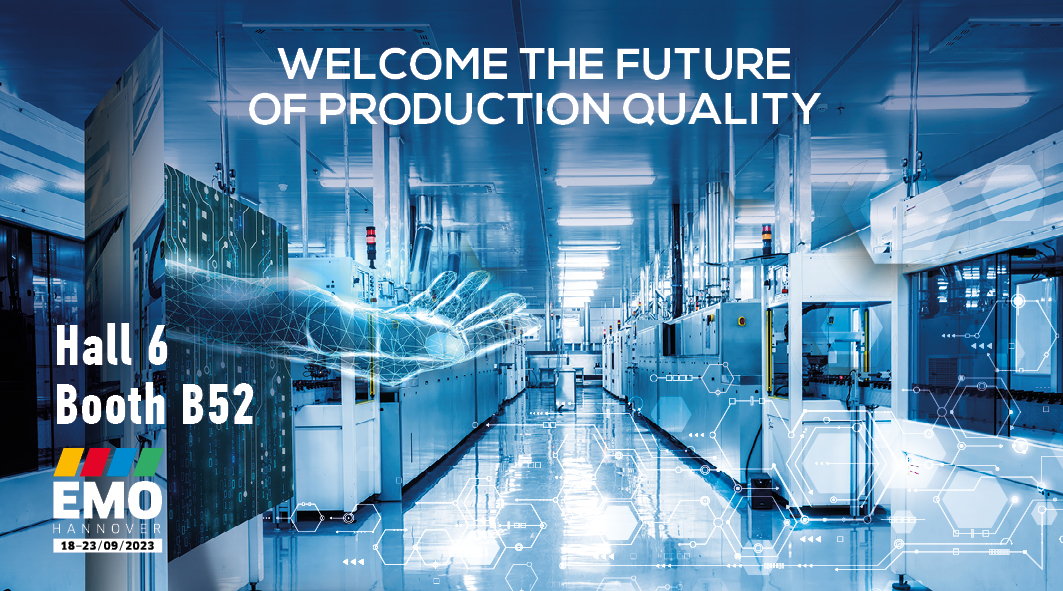 Bentivoglio, Italy – Marposs SpA, a worldwide leader in Measurement, Inspection and Testing, provides solutions that guarantee quality and process control to the whole production cycle. Starting from the part machining to final quality checks and now also providing an industrial software solution to monitor, analyze, and improve the quality and efficiency of industrial production.
In the metal cutting fields, the company presents the new release of the C-THRU4.0 software. After 10 years of successful use in the most demanding industries, it is updating the features and technology used. This is a unique suite of SW tools directed to the technical personnel of a factory designed to highlight process anomalies, which uses a friendly graphic interface to identify and choose ways to optimize.
Regarding the creation of systems for part measuring, tool setting, process control for virtually any CNC cutting machine tool, and verification of the precision of the machine, at EMO, Marposs introduces its new visual tool setter: the VTS SF-45 Compact. The new mechanical design maintains the same repeatability and accuracy performances that have remained the best on the market since its introduction.
The main objective of the touch probing systems is to optimize the production process of the machine tools, increasing both quality and quantity. Marposs Ultra Probing System is the new touch probing system with Ultra Wideband technology, a real revolution for the machine tool industry.
In an era of ever-increasing demands on machine tools, the need for smaller yet more powerful and flexible machines has become a reality. Marposs' Protomar Mini is a revolutionary measuring gauge specifically designed to meet this trend for grinding machines and all flexible machine tools.
Not just machine tools, though: at the Marposs booth, visitors will also find NVH G-EAR, the ideal solution for gear noise testing in a manufacturing environment, and OptoCloud GEAR, the newest member of the Marposs Opto line. With the introduction of this new device, a profilometer-like tool can now be utilized for fast testing of various gears or shafts right on the shop floor and near the production line. As a result, logistic costs will be reduced, and the inspection chain will become shorter. This enables the prompt identification of manufacturing trends and the more efficient application of necessary corrections.
At the Marposs booth (Stand B52 - Hall 6), visitors will also attend live demos of MAINDO, a modular industrial software solution that aims to monitor, analyze, and improve the quality and efficiency of industrial production. The software combines IoT technologies with an intuitive user interface to allow monitoring and control over the production in real time.