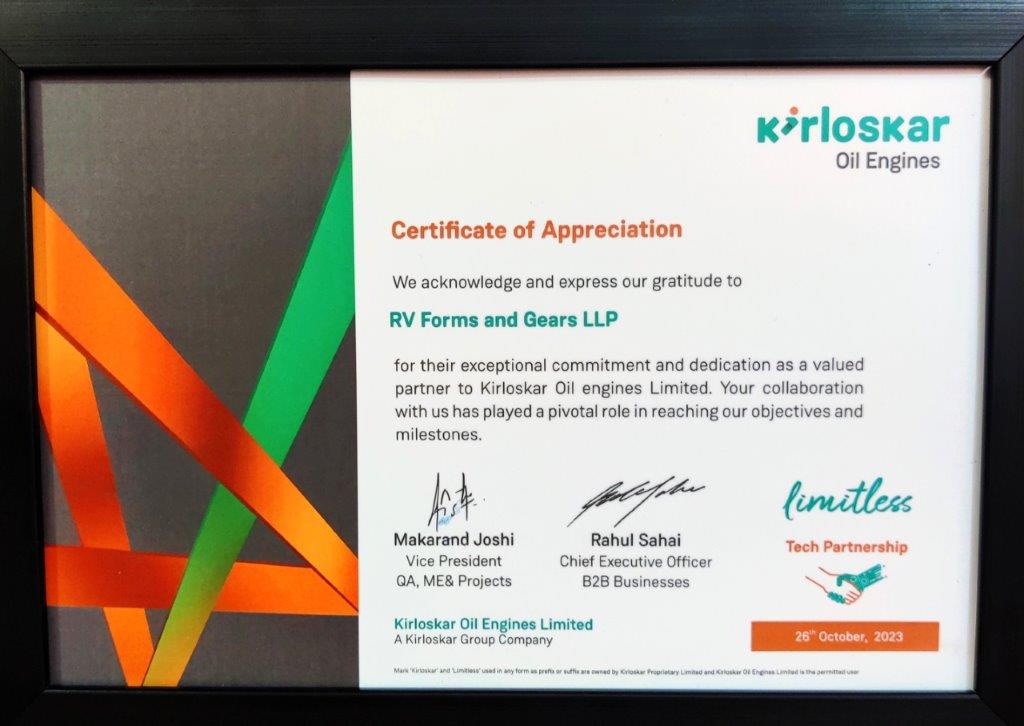 India - In an event held at Lonavala recently, Kirloskar Oil Engines recognized the outstanding contribution of Forms and Gears, one of India's oldest and best reputed Fixture building companies.
The recognition was not only for Forms and Gears' products but for the strong and enduring partnership Forms and Gears has forged with Kirloskar Oil Engines for over two decades. On behalf of Kirloskar Oil Engines a plaque with a citation was presented by Rahul Sahai, CEO and Makrand Joshi, VP QA, ME & Projects.
For over 51 years Forms and Gears has been designing and manufacturing Fixtures to the world's leading Auto and Machine Makers in 9 countries across the globe. Forms and Gears is part of the ASM Group and has two state of the art factories at the Industrial Estate in Guindy, Chennai, housing two of the best equipped tool room facilities in the country.
The company is driven by some of the most experienced and seasoned fixture building professionals in the country, many of them with between 30 to 50 years of Fixture and SPM building expertise.
Image Source: Forms and Gears