Team MMI had the privilege of being invited by Taiwan Machine Tool and Accessory Builders' Association (TMBA) to attend the Taiwan International Machine Tool Show (TMTS) Pre-Show Press Conference in Taichung. With a few factory visits as an add-on, the experience turned out be a highly enriching one.
Packed by TMBA and the Taichung City Government, the coveted biennial show of Taiwan – TMTS 2018 will be held at Taichung International Exhibition Center and Greater Taichung International Expo Center from Nov 07-11. Supported by the Ministry of Economic Affairs, Bureau of Foreign Trade and Taiwan External Trade Development Council (TAITRA), the show will house around 750 exhibitors, occupying 4,300 booths in a sprawling 91,000 sq mt area. Keeping in sync with global smart manufacturing trends, the show is themed as 'Manufacture Linking • Activate the Future'.
Against this backdrop, Jui-Hsiung Yen, Chairman, TMBA & Chairman, Tongtai Machine & Tool Co., Ltd, shared that the exhibition campaigns for the smartification of machine tools to enhance the competitiveness of end-users and tap the capabilities of Taiwan's smart manufacturing to provide buyers with complete solutions.
Comprehensive displays
Globally, industries are moving toward smart manufacturing and applications to align with the trends of Industry 4.0 such as big data analytics, IoT and automated peripheral equipment to increase production efficiency and product quality, and reduce operational costs.
TMTS 2018 is being organized to help equip machine tool builders with the requisites to meet these latest manufacturing requirements of customers. The expo will be showcasing diverse capabilities of machine tool manufacturers. It will house metal cutting and metal forming machines, machine tool accessories, fluid power components, control and drive systems and auxiliary equipment, cutting tools, toolholding and workholding devices, measurement instruments, and machines with smart functions (such as temperature rise compensation, collision avoidance, and process optimization), and automated production cells and production lines applied for 'Integrated machine tools and automation facility (such as robotic arm)'.
Manufacturing bandwidth
According to Carl Huang, President, TMBA, Taiwan is the seventh largest machine tool producer in the world occupying a global market share of 5-6 percent. The country's machine tool sales are export-oriented with a share of 79 percent, making it the fifth largest exporter of machine tools in the world.
Edifying plant visits
Team MMI had the opportunity to visit the following Taiwanese machine tool companies and witness their innovative ways to meet tough challenges of competing globally.

Ching Hung Machinery & Electric Industrial Co., Ltd (CHMER)
CHMER has a majority market share of EDM in Taiwan, second in China and fifth in the world respectively. Team MMI also got to meet its customer Macro Moulds & Plastics Pvt Ltd from India. In TMTS 2018, the company will showcase its intelligent linear moto
r-driven wire-cut EDM. The company has 32 patents in innovative solutions for aerospace, energy and large mould industries.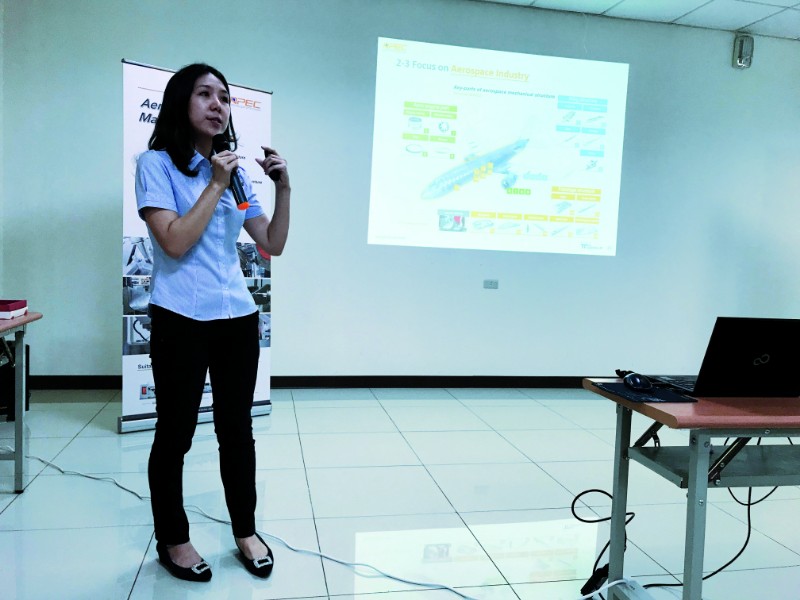 Asia Pacific Elite Corp (APEC)
APEC is a subsidiary of Tongtai Group and specializes in producing 5-axis large-scale, high-speed machining \ centers for different industry sectors such as aerospace, automotive and die & mould industries. It is the only Taiwanese machine tool builder to have entered the supply chain of Boeing and Airbus for wing spar, beam, and stringer manufacturing via product named MC18/200-Dual (5-axis extra-scale, high-speed, dual-spindle machining center).
She Hong Industrial Co., Ltd (Hartford)
Hartford specializes in producing machining centers in its fully-equipped plants. It has also launched its controllers Hartrol plus and Smartcenter APPs to make smart machines. Its Robocell automation helps factories to upgrade from traditional to automation lines.
Falcon Machine Tools Co., Ltd (Chevalier)
The company's intelligent grinding machines are sought after in different parts of the world including India. Its strong R&D team works closely with the production and marketing teams to ensure optimum efficiency in the plant, thereby serving its customers deftly.
Qaser Machine Tools, Inc
The company invests 3-5 percent of its annual turnover into R&D each year, and its technical personnel make for 20 percent of its total workforce. The manufacturer of VMCs and HMCs ensures that its machines are well equipped with wireless network, database establishment, and production optimization and are in sync with Industry 4.0.
Yinsh Precision Industrial Co., Ltd
A specialized manufacturer of precision parts and components for the national defence, diagnostics and aerospace industries, Yinsh produces locknuts for bearings for machine tools. In India, it serves its customers through local distributors.
Yeong Chin Machinery Industries Co., Ltd (YCM)
Established in 1954, YCM has several patents and complete production lines to provide a wide range of VMCs, HMCs and CNC turning centers. The company has a dedicated R&D team that comes up with innovative solutions to keep pace with Industry 4.0 and Smart Factory trends.
Biggest ever
TMTS 2018 is believed to be a colossal show that would break its own past records in terms of exhibitors and visitors. TMTS 2016 played host to exhibitors from 14 countries—Germany, Switzerland, Italy, Sweden, the Netherlands, France, the United States, Canada, Japan, South Korea, China (including Hong Kong), Malaysia, Singapore, and Australia. This year, as per Elisa Li, Vice President, TMBA, around 85,000 buyers from domestic and international markets are estimated to visit the fair and source unique manufacturing solutions from the exhibitors from different parts of the world. The best way for exhibitors to closely understand buyers' needs and expand their business opportunities is through one-on-one meetings. TMBA acknowledges this fact and has, thus, organized procurement conferences, concurrent to the exhibition, where international buyers and exhibitors can closely meet. With preparations in full swing for the show, TMBA, through MMI, extends its invitation to one and all to join TMTS 2018 in lighting up the city of Smart Machinery – Taichung!
There are 1,801 machine tool and accessory builders in Taiwan investing US$85 million in R&D and US$3 million on technology purchase.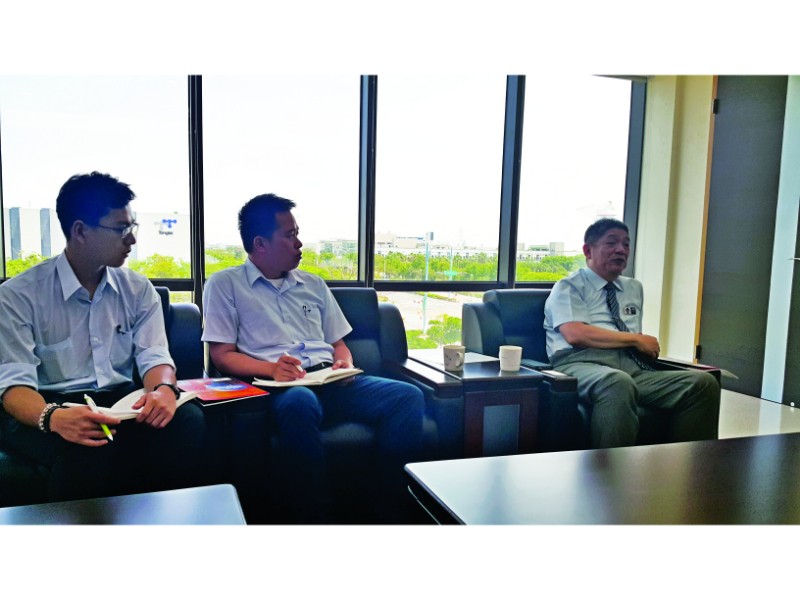 Around 70 percent of Taiwan's machine tool companies are in and around Taichung, so it makes it even more imperative to hold TMTS 2018 in the city's High-Speed Rail Zone. The exhibition facilitates SMEs to present their machining capabilities to a wider audience. Speaking on the Indian market, Yen said that it holds a huge potential for Taiwanese machine tool builders. He further added, "We would like to invest in the training and education of engineers so that they can become more capable of handling the demands of the market and find solutions to the problems faced by the industry. Tongtai's focus will remain on application and know-how."