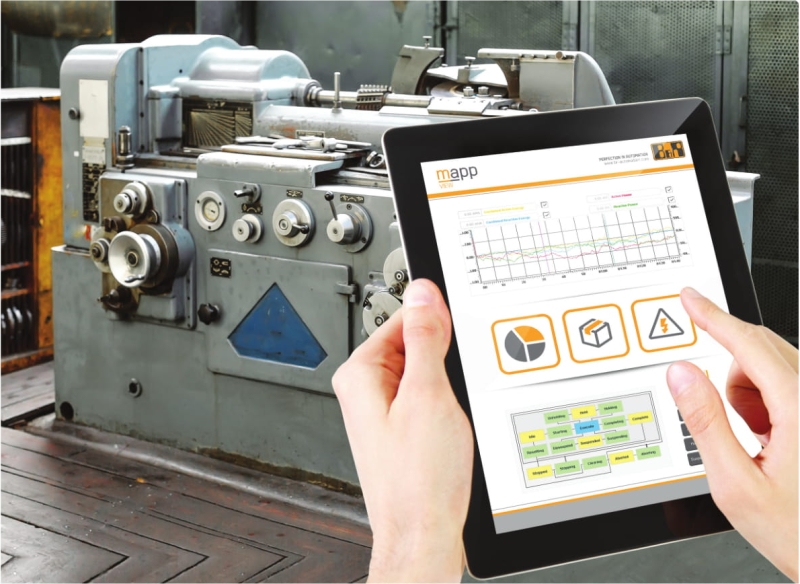 Digital transformation has become imperative in order to sustain and succeed in the current era of industrial IoT. However, despite its immense benefits, there exists a plethora of challenges that Brownfield facilities face in embracing it. B&R Automation claims to have a solution that can fix the situation.
Today, Industry 4.0 has transcended from being just a trend to a ne­cessity. This industrial revolution is mainly characterized by the increasing digitalization and interconnection of machines, people, plants and facilities. It is not only limited to manufacturing and production, but it also focuses on the entire business model. It has opened up many opportunities in terms of efficiency, scalability, timesaving, productivity, and profitability.
With the latest available technologies and connected manufacturing systems, the collection and evaluation of technical and operational data looks easy for the Greenfield projects. However, the reality is different. In India, many operating factories are decade old and to shut these running facilities to develop advanced manufacturing facilities is a complicated and costly affair. Knowing this fact, enterprises have started retrofitting legacy equipment to support new industrial IoT solutions. Even though the i­ndustry estimates immense p­otential through smart manufacturing, the Brownfield facilities face various challenges such as interoperability between machines, data security and privacy.
Challenges in retrofitting Brownfields
The modern manufacturing facilities with smart and advanced technologies are already reaping benefits of smart manufacturing processes. On the other hand, adoption of Industry 4.0 is conceptually difficult in Brownfield plants owing to legacy systems. In our country, many factories have decade-old infrastructure, and upgradation of existing equipment, machines, devices, and sensors incur high costs, acting as a major barrier for technology adoptions. One of the challenges the Brownfield factories face is collecting data and moving it to upper layers and IT. Even today, many manufacturers and industrial operators collect data manually and enter it into a spreadsheet. This approach is prone to human error and there is a possibility of data mani­pulation. Also, manual data collection does not give real-time information and hence can restrict or slow down the ability to find the root cause of downtime and take corrective actions. This results in unsatisfactory performance, drastically lowering RoI. To overcome these hurdles, Indian manufacturing needs a continued push towards enhanced automation without modifying the exi­sting set-up. Although this may sound abstract, its impact is tangible and can fundamentally change business models in organizations.
Opportunities in smart manufacturing
The new era of 'smart manufacturing' is helping manufacturers to improve productivity, quality, and achieve mass customization without sacrificing quality, cost and speed. This is facilitating enterprises to innovate products and services while reducing time to market and rapidly increasing RoI. Industrial IoT looks at enabling standalone devices, machines, plants to communicate with each other and work together as a whole. It can generate and process an enormous volume of data. By systematically analyzing and networking this data, manufacturers can then improve production efficiency and productivity. Real-time data of machine health and availability can be used to create proactive maintenance schedules, which decreases downtime and substantially increases the availability of the machine. This leads to numerous advantages for enterprises in terms of boosting revenue, reducing operational costs and im-proving overall equipment effectiveness (OEE).
Digitalization has opened up the possibilities of remote monitoring and diagnostics of the machine. Connecting machinery to the Internet in a secure manner enables machine builders to remotely monitor the condition and performance of their machinery from anywhere in the world. This solution makes it easy to quickly respond to unforeseen problems and enhance after-sales service by reducing downtime and avoiding costly commute. Industrial IoT has the potential to revolutionize the way things are manufactured. It enables manufacturers to effectively meet growing consumer demands. The revolution in adaptive manufacturing is extending the economy of mass production down to batches of one efficiently with the higher margins on pers­ona-lized products.
Orange Box from B&R for Brownfields
A number of enterprises are now investing huge capex to establish new connected facilities in order to stay secure in the growing competitive market. Setting up Greenfield facilities from scratch not only includes a large startup cost, but also involves a significant amount of time to build the business and acquire approvals from governing authorities. Whereas, with a minimum capital investment and small modification, Brownfield facilities too can leverage smart manufacturing benefits within no time. Orange Box from B&R was developed with this in mind to provide Greenfield installation benefits to Brownfield installation in a cost-effective method.
Orange Box enables users to access energy and process data from previously isolated machines and lines, making them Industrial IoT-ready with a minimal effort. It can substantially reduce downtime and boost the availability of existing machines and lines, making operations more productive and profitable. Orange Box consists of a controller and preconfigured software blocks. The controller is able to collect operating data from any machine via its I/O channels or a fieldbus connection. With this data, the software modules generate and display OEE ratings and other KPIs, and share the information with higher-level IT systems using open source OPC UA communication. Installing Orange Box requires no changes to the existing hardware or software in the factories. Equipment owners can achieve a substantial boost in productivity with a remarkably small investment in time and cost. It is as simple and intuitive to operate as a smartphone. Orange Box is also equipped with advanced energy function, which can evaluate energy data collected from the machine. E­nergy consumption is measured directly on the m­achine and viewed on an ind­ustrial HMI screen. The so­ftware is also able to break down the energy consumption by the device and display it in a clear graphical overview. At a glance, operators can get an overview of the power consumption of any machine or the entire factory.
In our country, many factories have decade-old infrastructure, and upgradation of existing equipment, machines, devices, and sensors incur high costs, acting as a major barrier for technology adoptions.
Author:
Pooja Patil
Corporate Communication
B&R Industrial Automation Pvt Ltd
pooja.patil@br-automation.com