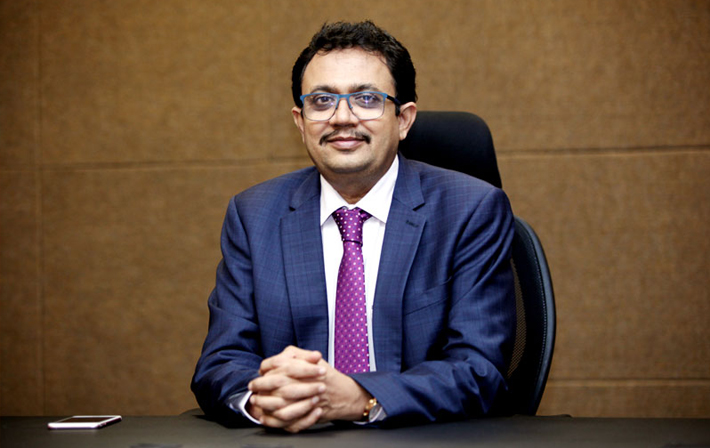 I welcome you once again to Modern Manufacturing India (MMI) which will now be published under the Indian Machine Tool Manufacturers' Association (IMTMA) banner.
Manufacturing, especially machine tool manu­facturing, has generally been considered a mainstay and a core driver of economic growth. The manufacturing sector provides employment to a sizeable section of the highly skilled, semi-skilled and unskilled workforce in the country.
MMI magazine looks to serve as a window to the manufacturing world with a refreshingly new perspective.
The Union budget was a significant step in solidifying India's macro-economic stability. Incentives such as 5 percent reduction in income tax for MSMEs, carry forward of minimum alternate tax credit, 3-year tax exemption for start-ups, doubling of lending rate under MUDRA Yojana, etc. have heightened the "feel good factor" within the manufacturing segment.
The passing of Goods and Services Tax (GST) bill in the Parliament could eliminate fiscal barriers and unify India into a single market. It is anticipated that GST is likely to strengthen manufacturing. Following its targeted July 2017 rollout, manufacturing activities could gather pace and the Indian machine tool industry will have a catalytic role to play in the coming future.
The Association, true to its endeavour of strengthening manufacturing and building a new India, is bringing forth a wide range of activities. In August this year, IMTMA is organizing the National Productivity Summit in Pune and the second edition of Delhi Machine Tool Expo in Pragati Maidan, New Delhi. We will also continue with a wide range of exciting training programmes at IMTMA Technology Centres in 3 cities
( Bengaluru, Gurugram and Pune ) to hone the skills of the industry workforce.
I call upon readers to wholeheartedly support our initiatives and give your valuable feedback which will help us in our journey to strengthen the Indian manufacturing sector.
Happy reading.
PG Jadeja
President
Indian Machine Tool Manufacturers' Association (IMTMA)