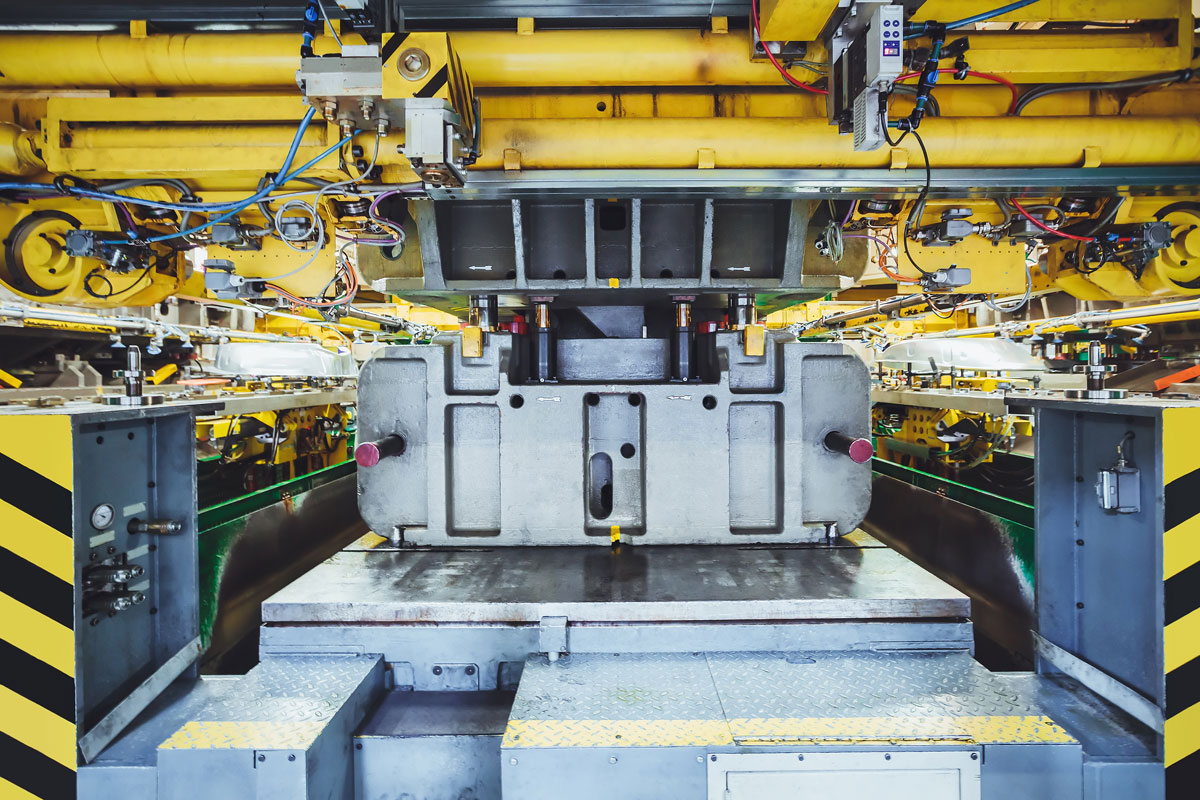 Although the metal forming sector makes for just 20 percent of the Indian machine tool industry, its significance cannot be undermined. The country's booming automotive sector is to further boost its importance in the scheme of things.
When a newly designed car is unveiled, it quite understandably piques the interest of car enthusiasts. They are excited to explore its design, styling cues, embedded tech and connected features. The product becomes the center of attraction and hogs all the possible limelight. In a hotly contested automotive segment in India, the product version comes with sophisticated design elements which you perhaps may have spotted on the billboard adverts creating a buzz in the market.
Away from public gaze, it's Metal Forming playing a vital role when it comes to the production of such manufactured goods beginning with automobile industry to high precision components in instrumentation and electronics industries.
Metal Forming's Vital
More often than not, Metal Cutting, which comprises around 80 percent of the machine tool industry, is discussed. However, the industry is incomplete without Metal Forming that makes up for the rest 20 percent. Simply put, it is metal forming that completes the machine tool industry. With its significant presence in India, the Metal Forming sector is huge. There are many small to medium players in the industry spread across geographical regions.
P Ramadas, President, Indian Machine Tool Manufacturers' Association (IMTMA), says, "Metal Forming sector is gaining traction by catering to sectors like Defence, Railways, and more significantly, Automobile. The Indian automotive industry is spread across many regions with a good network of engineers and the country is known for manufacturing global brands. The Metal Forming industry caters to this, and the business opportunities are immense."
According to V Anbu, Director General & CEO, IMTMA, "Indian Metal Forming machinery industry has been serving the needs of formed parts through the manufacture of metal forming presses, laser metal forming processes, wire forming, sheet metal parts, and the like. Access to latest technologies such as Industry 4.0 and metal additive manufacturing will enhance the manufacturing capacities of domestic manu-facturers and give boost to home grown goods. The long-term prospects look good with the demand picking up in consumer durables, electronics and auto-mobile industry as well."
Automotive Sector to Boost Metal Forming
The Automotive sector is a significant contributor to India's GDP growth. The long-term outlook for this industry is bright. India is a coveted market for many foreign vehicle manufacturers as well as for component suppliers. Indian OEMs and component suppliers, on the other hand, have established their presence on the global stage. So it works both ways. Emerging preference for SUVs and commercial vehicles is expected to propel demand. Although two-wheelers will be the mainstay, sales is expected to rise for four-wheelers as well. Also, the emergence of electric vehicles will not dent the prospects of Metal Forming or lead to any change in technology. The demand for sheet metal market will remain high and the potential for growth is immense.
Shift to Automated Machines
Development of new machines and applications have an important role to play. In sheet metalworking, various developments have taken place in recent years whether it is cutting, bending, punching or forming. With customer requirements on product quality and quantity increasing, many companies are gradually shifting to automated machines from conventional ones. In the automotive industry, there is a high level of automation for cutting, pressing, forming and welding using automated hydraulic presses and robotics for welding. This increases productivity and reduces the chance of defects. Small firms are opting for automated machines despite higher cost factor compared to conventional ones. In the long run, these automated machines deliver the best for them. These machines improve the accuracy of the process and enable to manufacture quality products. The Metal Forming sector will witness technology shifts and high growth in the next 5 years with large / OEM buyers opting for new technologies such as near net shape forming, hydro forming, laser cutting, three point bending and folding, etc. Laser is dominating the Metal Forming industry and replacing some conventional forming process.
Showcasing Advancements
IMTEX FORMING, organized by IMTMA every even year, occupies an esteemed space in the metal forming sector. The exhibition showcases the trend shifts towards 3D Print-ing, Additive Manufacturing, Internet of Things and Smart Manufacturing. All these trends work well with laser cutting and welding solutions. Stay tuned for the latest offerings when the exhibition gets underway in January 2020.
The emergence of electric vehicles will not dent the prospects of Metal Forming or lead to any change in technology. The demand for sheet metal market will remain high and the potential for growth is immense.