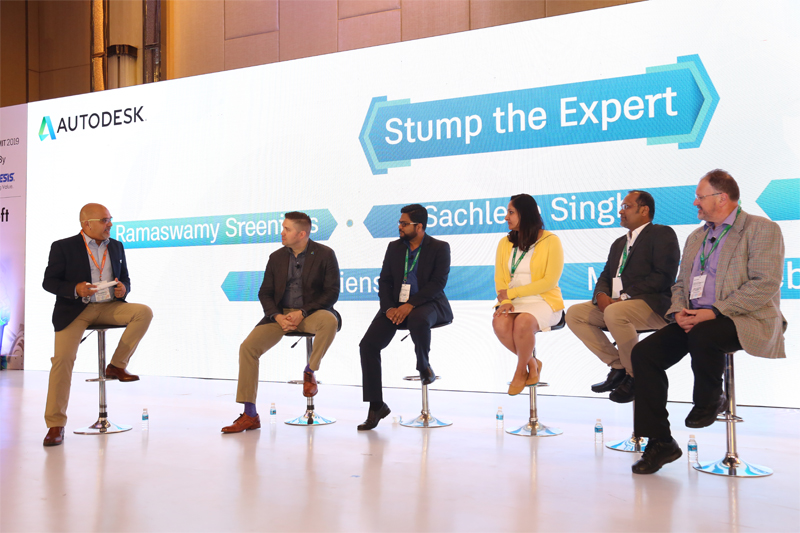 Pune, India – Autodesk, for the fifth consecutive year, organized the Moldflow Summit 2019. The event saw participation from around 350 professionals in the manufacturing, automotive, plastic engineering industry and marquee Autodesk customers like Tata Motors, Tata Technologies, Mahindra & Mahindra, Bajaj Auto, Whirlpool, LG, IFB, Schneider Electric, DuPont, Indo German Tool Room (IGTR) among others. The event showcased the success stories of some customers along with Moldflow in the 4th industrial revolution, its new features and the related R&D.
In his keynote address, Mike Malkin, Senior Director, Global Sales - Autodesk Inc., discussed how automation will enable to do more, better, with less time, resource and negative impact on the world we live in.
A key highlight was an interactive session by Mark Hennebicque, Simulation Business Line Manager, Autodesk Inc., on Generative Design in action, one of the latest innovations from Autodesk for Indian customers.
(First from left) : Pankaj Gauba, Head, Digital Manufacturing – India, ASEAN & ANZ, Autodesk