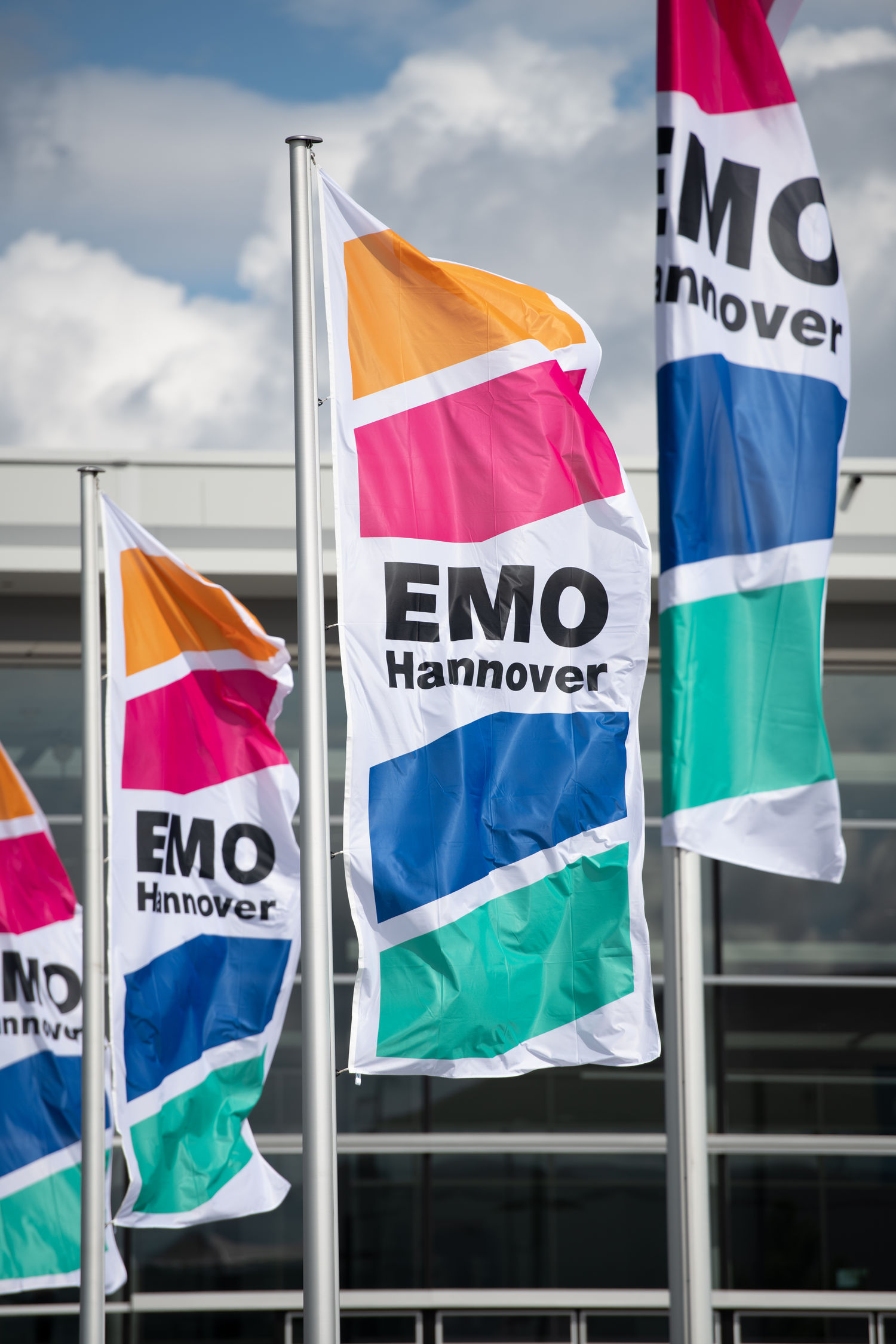 The highly-awaited world's premier metalworking trade fair, EMO Hannover will open its doors on 16 September 2019. Following its tradition, the 22nd edition of the event is to cover a wide spectrum of the metalworking industry and usher in manufacturing players from far and wide. The highlight this time is a significant peak in Asian participation including India. A look at what all our players plan to present there to the industry at large and their good reasons behind it…
Organized by the VDW (German Machine Tool Builders' Association), EMO Hannover 2019, under the theme of 'Smart technologies driving tomorrow's production!', promises to be a delightful spread of the latest and advanced products and services covering all production areas relevant to machine tools and production systems – ranging from machining and forming, precision tools, accessories and control technology, system elements and components for automated manufacturing, right on up to inter-connecting equipment and industrial electronics.
The world's leading trade fair for metalworking has come to be known as the mecca for the metalworking players from all over the globe who make it a point to attend the biennial show and explore exciting innovations with the view to become future ready. The global participation has made EMO Hannover the most international trade fair in the world. With the current share of exhibitors comprising 64 percent from Europe, 31 percent from Asia, 4 percent from Americas, and 1 percent others, it is rightly termed as the world market at one place. From net exhibition space of 178,000 sq mt, 2,107 exhibitors from 47 countries are to showcase their best.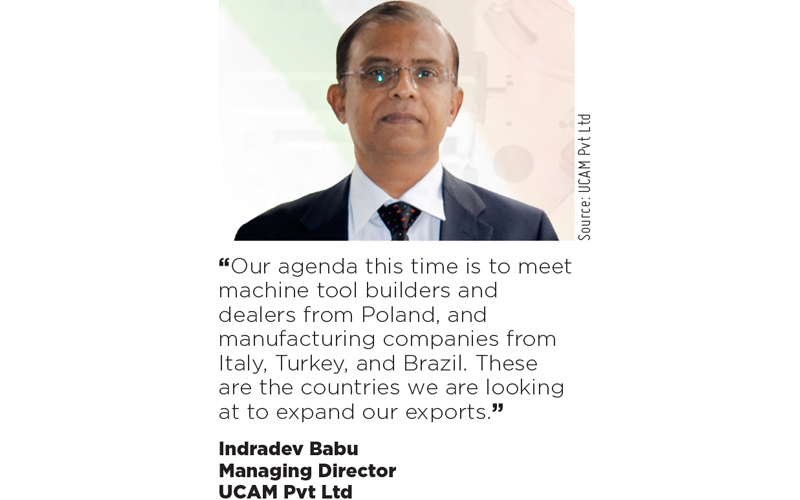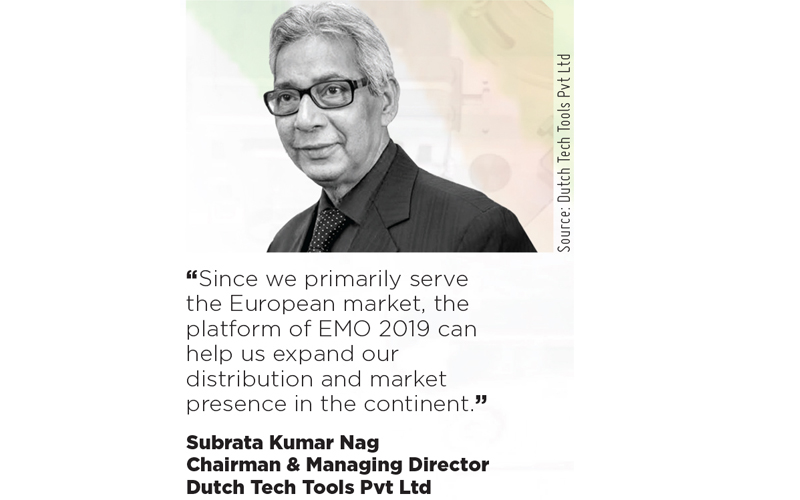 India is truly shining
Among the various highlights of EMO Hannover 2019, there is one which makes us extremely proud. The upcoming edition has a strong participation from Asia, which is a significant 31 percent. From India, more than 40 exhibitors including Ace Designers Ltd, Ace Manufacturing Systems Ltd, Birla Precision Technologies Ltd, Broach Technology India Pvt Ltd, Miranda Tools Pvt Ltd, Dutch Tech Tools Pvt Ltd, ETA Technology Pvt Ltd, Fenwick and Ravi, Grind Master Machines Pvt Ltd, IND-SPHINX PRECISON Ltd, Khushbu Honing, Pragati Automation Pvt Ltd, Precision Machinekraft Pvt Ltd, Shobha Industries Pvt Ltd, Sphoorti Machine Tools Pvt Ltd, Suntech Landriani Machine Tools Pvt Ltd, UCAM Pvt Ltd, Micromatic Grinding Technologies Ltd, Forbes & Company Ltd, Jyoti CNC Automation Ltd, are to present their indigenous 'Made in India' offerings.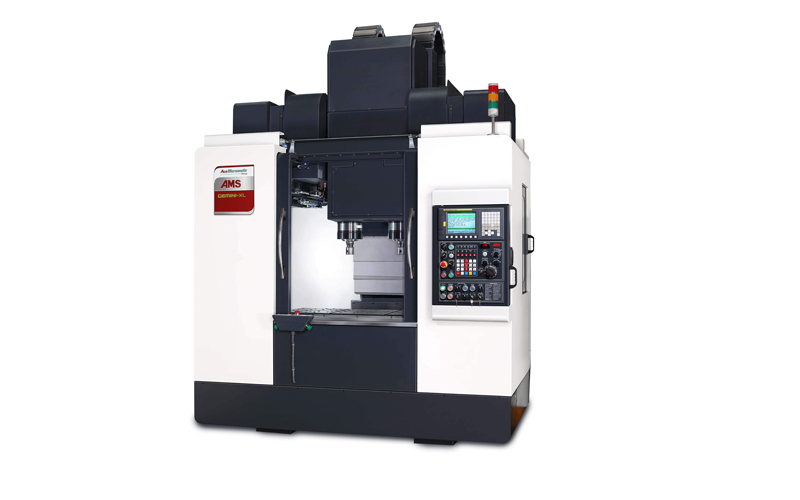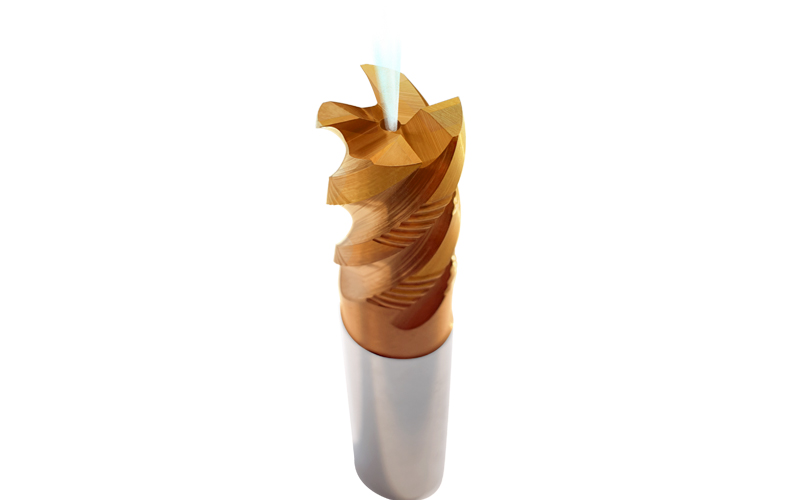 Jai Ho at EMO!
With the Government pegging its expectations on the manufacturing sector to achieve its target of $5 trillion economy by 2025, the industry has to have immense potential. EMO Hannover makes for the perfect platform to showcase the Indian industry's manu-facturing mettle to the world and gain the much-needed exposure for its further growth. A few of our exhibitors have presented their take as to what the event means to them and their innovative displays :
---
UCAM Pvt Ltd
Hall & Stand: 12 / E90
www.ucamind.com
UCAM has been participating in EMO from 2003 and has not missed any show since then. Sharing the company's goals for EMO this edition, Indradev Babu, Managing Director, UCAM Pvt Ltd, states, "We aim to connect with majorly two kinds of customers – OEMs i.e. machine tool builders, and dealers and distributors from various parts of the world. EMO attracts machine tool builders and other machine manufacturing people from all over. Our agenda this time is to meet machine tool builders and dealers from Poland, and manufacturing companies from Italy, Turkey, and Brazil. These are the countries we are looking at to expand our exports."
Indian economy has grown resilient to internal and external disruptions and the Indian machine tool industry has been able to tide over it and move ahead. This has been attributed to the fundamentals of the industry being strong. The industry grew at around 30% in 2018-2019. Machine tool production for 2018-2019 is estimated to be around €1.2 billion and consumption was around €2.7 billion.
---
Dutch Tech Tools Pvt Ltd
Hall & Stand: 3 / B46
www.dutchtechtools.com
Subrata Kumar Nag, Chairman & Managing Director, Dutch Tech Tools, explains his game plan, "We primarily serve the European market. EMO 2019 can help us expand our distribution and market presence in the continent."
The company is to launch two new products at EMO 2019 with newer and advanced geometries along with the latest and upgraded surface coatings. These products are for machining a wide range of materials including difficult-to-cut. "We are primarily targeting the Aerospace and Medical industries with these products," he shares.
---
Jyoti CNC Automation Ltd
Hall & Stand: 27 / D76, D84
www.jyoti.co.in, www.huron.fr
EMO, with all major manufacturers of production technology, provides an innovative platform for metalworking machines, solutions and services, believes Vikas Taneja, Vice President – Sales, Jyoti CNC Automation. "We intend to boost our customers' success in the area of Industry 4.0 with our latest offering 7th Sense, which we are to showcase at the event. It includes intelligent compo-nent for process monitoring and ensures smooth dataflow with maximum security and much more."
At Jyoti Huron pavilion, one can catch sight of Tachyon 5 and Tachyon 7 from the Tachyon Series of High-Speed Drill Tap Center. Tachyon is a unique concept column fast moving machine suitable for fast drilling and tapping with continuous production line that requires precision component output in mass. The concept of base and column structure with all the moving axis mass on the column helps very high dynamics while maintaining high machining accuracy. The unique feature of Tachyon is its integral workpiece changer which operates without any pneumatic or hydraulic system. Tachyon is with 10,000 rpm direct coupled spindle with high ramp-up time of less than 1 sec with high rapid of 60m/min. It has fast Twin-Arm ATC of 16 stations with tool change time of only 1 sec. Tachyon series caters to automobile, medical and electronics sectors which requires faster drill tap operations.
---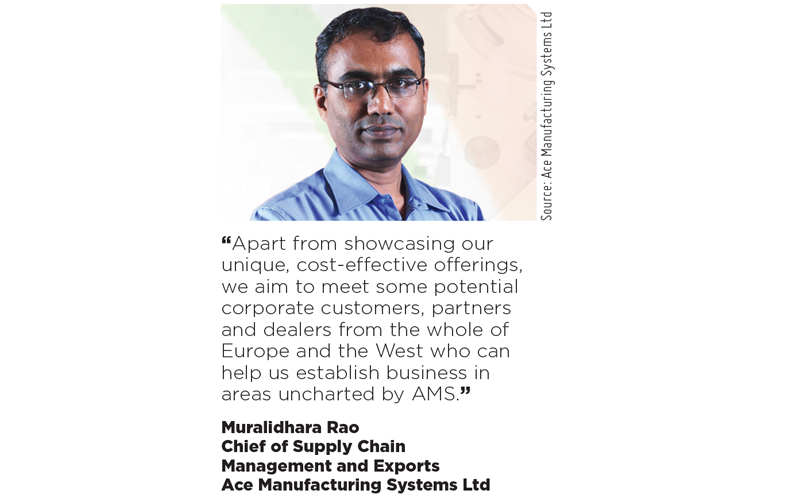 ---
Ace Manufacturing Systems
Hall & Stand: 17 / F11
www.amsl.in
"We aim to capture the attention of the European market with our machining centers and automation solutions known for enhancing productivity in the manufacturing domain. We are trying to expand our presence in the western market space," shares Muralidhara Rao, Chief of Supply Chain Management and Exports, Ace Manufacturing Systems Ltd.
The company plans to leverage the platform to create brand awareness and showcase its unique and low-cost products and solutions to the European and the Western market. "EMO will also serve as a live research session wherein we would receive feedback on our machines and technological capabilities," he adds.
"Apart from these, we look forward to meet some potential corporate customers, partners and dealers from the whole of Europe and the West who can help us establish business in areas uncharted by AMS. For any export business, establishing a local partner for sales and servicing plays a crucial role in customer satisfaction and hence, serving the purpose of strengthening the global market," he states.
This edition, AMS is specifically focusing on promoting its Gemini XL twin spindle vertical machining center into the European market. "The VMC is in congruence with the EMO's current theme 'Smart technologies driving tomorrow's production'. It has all the inbuilt features that can cater to industries across Europe and the far West," informs Rao.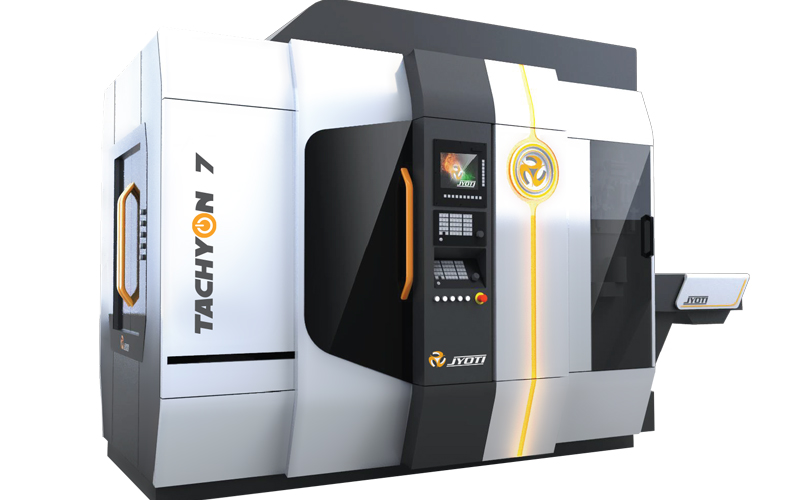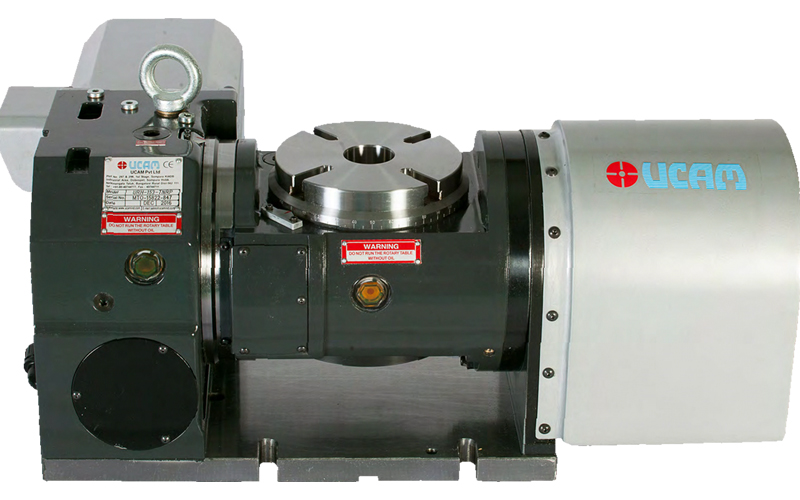 ---
Miranda Tools Pvt Ltd
Hall & Stand: 4 / G107
www.mirandatools.in
Miranda Tools already has a strong reliable base in the European Market. Prashant Patkar, Vice President, International & Domestic Sales & Marketing, Miranda Tools, shares, "We are to present to the visitors our premium quality cutting tools and make them gauge our competence vis-à-vis other players." Through EMO, the company wants its prospects to understand why it holds such a position and why should they be its associates in the coming time.
The company is to showcase its Jobber Drills that are made from M2 and M35 grade Steel with options of Bright Finish, Steam Blue Finish, Amber Finish and Tin, TiALN, TiCN Coating. The manufacturing standards are DIN 338 (German). Jobber Drills can be applied for Steel, Stainless Steel, Cast Iron, Brass, Aluminum & Non-Ferrous Metal. The product size varies from 1.00mm to 20.00mm. The same are available in equivalent inch sizes.
Among the various highlights of EMO Hannover 2019, is the strong participation from Asia, which is a significant 31 percent.
---
Forbes & Company Ltd
Hall & Stand: 4 / A82
www.totem-forbes.com
According to Kshitij Chandler, General Manager, International Sales & Marketing, Forbes & Company Ltd, Forbes & Company's presence at EMO from 2011 till 2017 has been an opportunity for global outreach. "We are sure EMO 2019 will similarly catapult us ahead of our peers. We also look forward to learning about new technologies from the industry and strengthening existing relationships and building new ones during the exciting six days of EMO. We are geared up to put our best foot forward to showcase our excellence in technology and service," he states.
The company is to offer: Totem product line including High-Performance Threading Taps in HSSE, HSSE-PM material. Solid Carbide End Mills & Drills, Tungsten Carbide Rotary Burrs, Carbon Steel Taps, Dies and Die Nuts, High Speed Steel Drills and Annular Cutters.
Bradma product line that includes Electric & Pneumatic Pin Marking Machines, Laser Marking Machines and Industry Automation which includes Customized Marking Workstations, Vision & Monitoring System, Conveyor System, Robotic Application, Conventional Marking Machines, etc. BBBB product line that includes plated and natural Spring Lock Washers.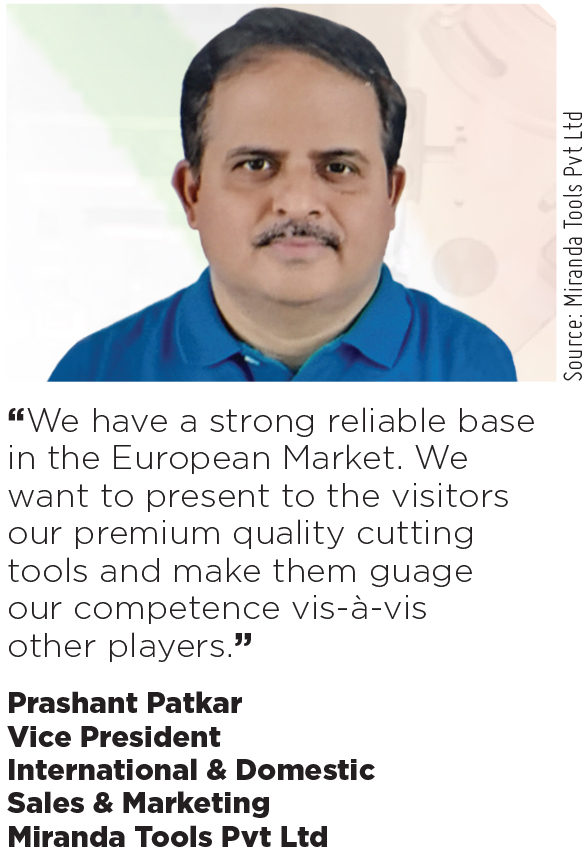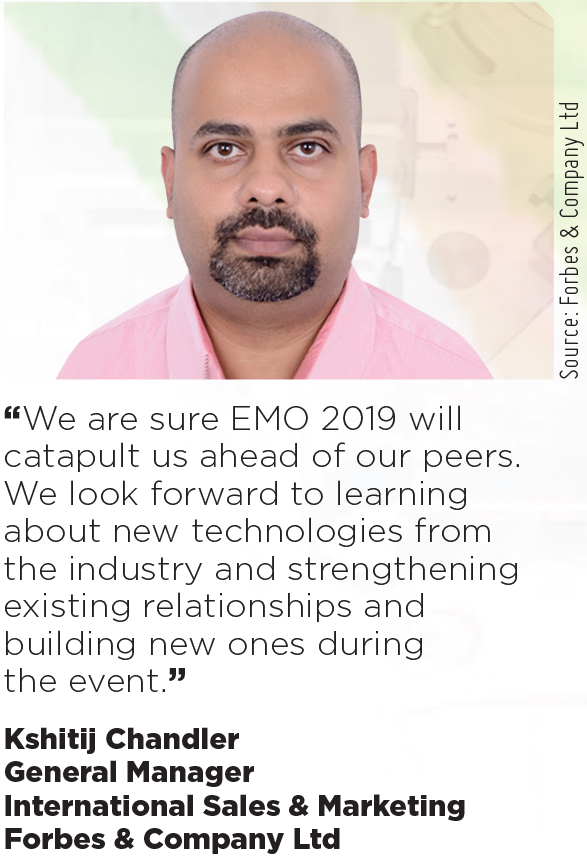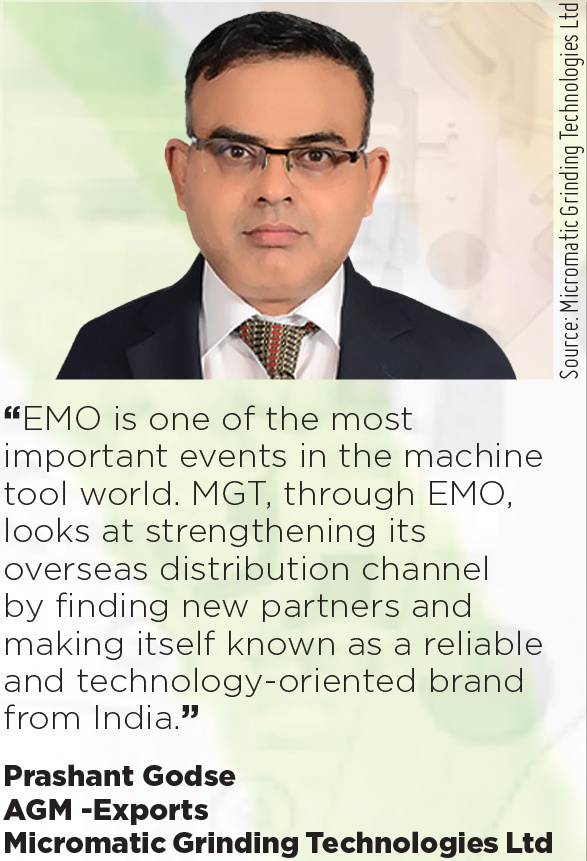 ---
Micromatic Grinding Technologies Ltd
Hall & Stand: 11 / F01
www.micromaticgrinding.com
"EMO is one of the most important events in the machine tool world, wherein one can showcase one's new products and technology to the world. Micromatic Grinding Technologies (MGT), through EMO, looks at strengthening its overseas distribution channel by finding new partners and make itself known as a reliable and technology-oriented brand from India," says Prashant Godse, AGM – Exports, Micromatic Grinding Technologies Ltd.
MGT will be showcasing a CNC Universal Grinder, the FLEXI series. As the name denotes, it is a Universal Cylindrical Grinder performing OD, ID and Shoulder grinding in a single chucking to achieve the highest precision in size and geometry. Such machines are very popular in Europe. Through EMO, the company aims to make a foothold in this lucrative market. FLEXI is available in 3 variants – 400mm, 630mm and 1000mm ABC. The machines are offered in more than 10 different configurations of OD, ID Grinding heads along with MGT's customized menu-driven screens for quick set-up and programming.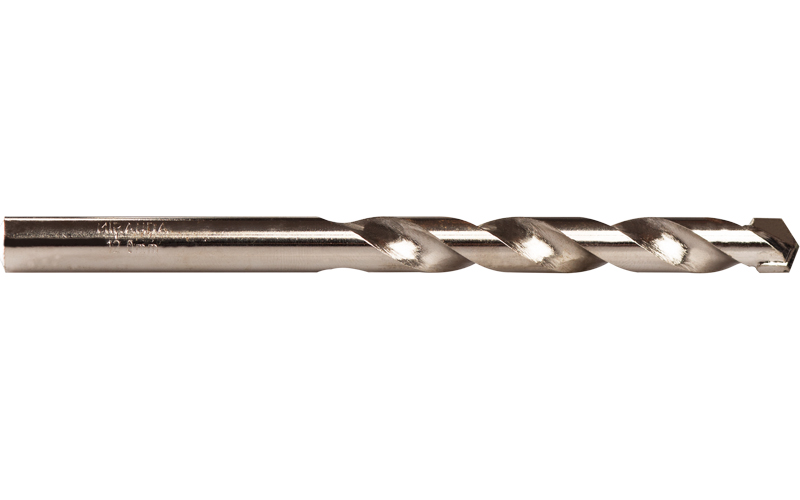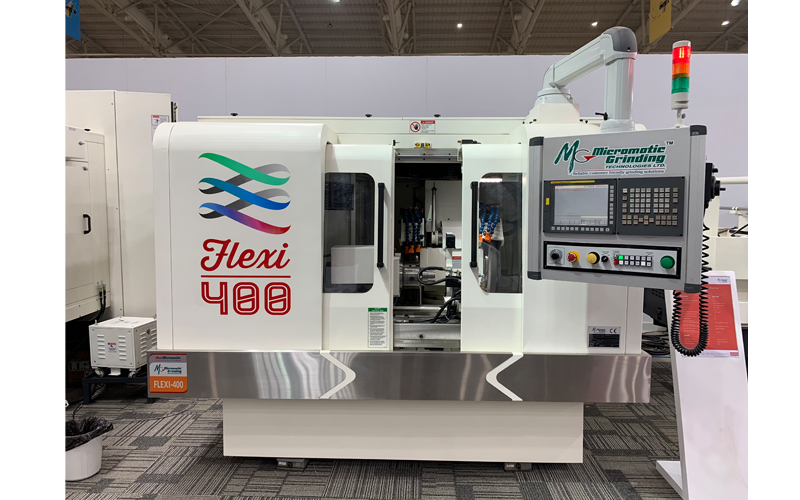 EMO Hannover is the perfect platform to showcase the Indian industry's manufacturing mettle to the world and gain the much- needed exposure.