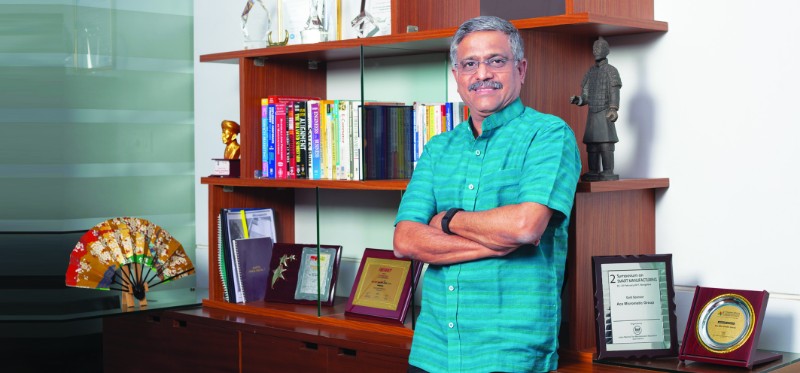 From visibility to striking new deals, exhibitions and trade shows offer opportunities no business would want to miss out on. It is a strategy that has withstood the test of time, playing a significant role in the success of most machine tool companies.
A preferred medium Trade shows offer factors such as easy access to enthusiastic prospects open to research and deal, direct communication, real-time feedback and regional to global exposure that act beneficial in expanding one's customer base.
It is simply a profitable choice of medium since no other has such potential to physically get you prospects; none can harness all company's assets or help set and achieve multidisciplinary goals namely marketing, sales, relationship management or get you to know the market and your standing, vis-à-vis your competition, at one go.
Barometer point
Given the strategic importance of exhibitions as an export building platform, it is important that they are used well and measured against the set goals for participation. Companies get better convinced about participation in shows if they measure their exhibition results and compare them with the other promotional methods. To make informed decisions, it is easy to see why measuring exhibitions is not only important, but also highly essential:
For investment justification: No two shows are alike. Hence, it is important to choose the best exhibition. Measurements help in identifying winner shows.
To improve activities: What you do before, during and after each exhibition matters as much or more than the exhibition itself. Measurements improve team's performance and results.
Encourage goal-driven activities: What gets measured gets done. If you want your team focused on results, tell them what results mean to you and show them you are measuring.
Seeking quantifiable goals
Measuring success in exhibitions is not just about counting the collected visiting cards or the visitors registered at the stall. The best goals are the ones that can be quantified as quantifiable goals motivate and drive action. For example, instead of the goal to get media coverage, it must be to get five articles or product reviews printed in the show daily. You will then realize that it is much easier to measure your performance against a hazy goal when stated in a measurable way.
Setting goals when participating in exhibitions is the most important element of the measurement system. The best goals are the quantifiable ones since they drive action.
T K Ramesh
Managing Director and CEO
Micromatic Machine Tools Pvt Ltd