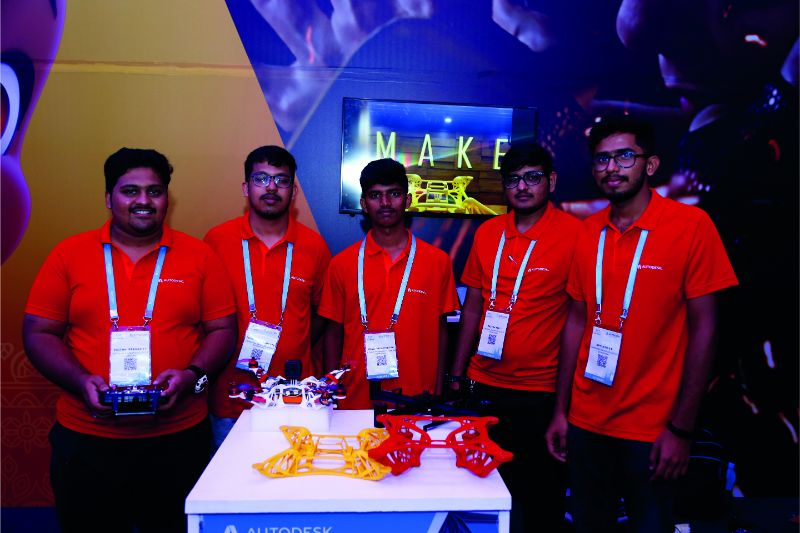 Bangalore, India - Autodesk University (AU) was recently held for the second time in Bangalore to help connect with the best in the business, share technical knowledge, solve unique business challenges, and gain a deeper understanding of cross-industry opportunities.
With inspiring keynote presentations, showcase of leading-edge technologies and futuristic innovations by students, the event gave glimpses of how the world is changing. The event saw a participation of 2000 design and engineering professionals, students, creative hobbyists and design enthusiasts across India.
To share their insight, the event invited some of the best minds in the industry including Balaji Kesavaraj, Head - Business Strategy & Marketing, Autodesk India & SAARC; Haresh Ram Khoobchandani, Vice President Sales, Autodesk APAC; Vikram Dutt, Senior Director, Building - Business Strategy & Marketing, Autodesk Inc.; Theo Agelopoulos, Sr. Director, Infrastructure Business Strategy; MK Sunil Country Manager - AEC, Autodesk India & SAARC; and Shekhar Rohira Country Manager - D&M & M&E (India & SAARC), Autodesk.
Students displaying their projects at Autodesk University event.