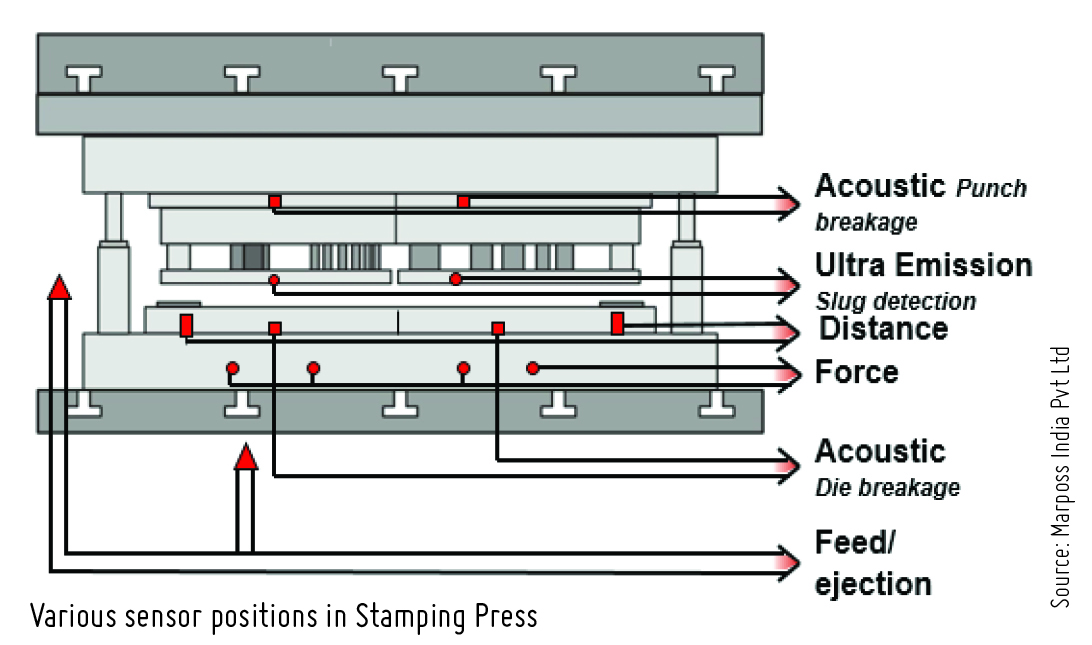 Sensor technology enables recording the course of the process between the tool and the work piece and observing any changes to intervene or optimize.
Whether it be in reshaping, punching, pressing or metal cutting - process monitoring is the key to an optimized production. Process monitoring helps the worker in every phase: from the fitting of the machine to the observation of the production process to the quick stop in case of the threat of damage to the machine.
Every machine tool is a complex construction carrying out the actual processing work by means of one or several tools. In the end, the quality of the product is determined by the behavior of the tool and the work piece. Any influencing quantities affecting the machine (or the process) will be seen in the process quality. Thus, the process is affected by changes in the machines, the tool, the environment (temperature), etc. Only if this process has defined courses, will the product quality meet the requirements.
BRANKAMP process monitoring devices from Marposs are fitted directly to the machine to record a process quality factor (PQ factor). This factor is displayed on the devices.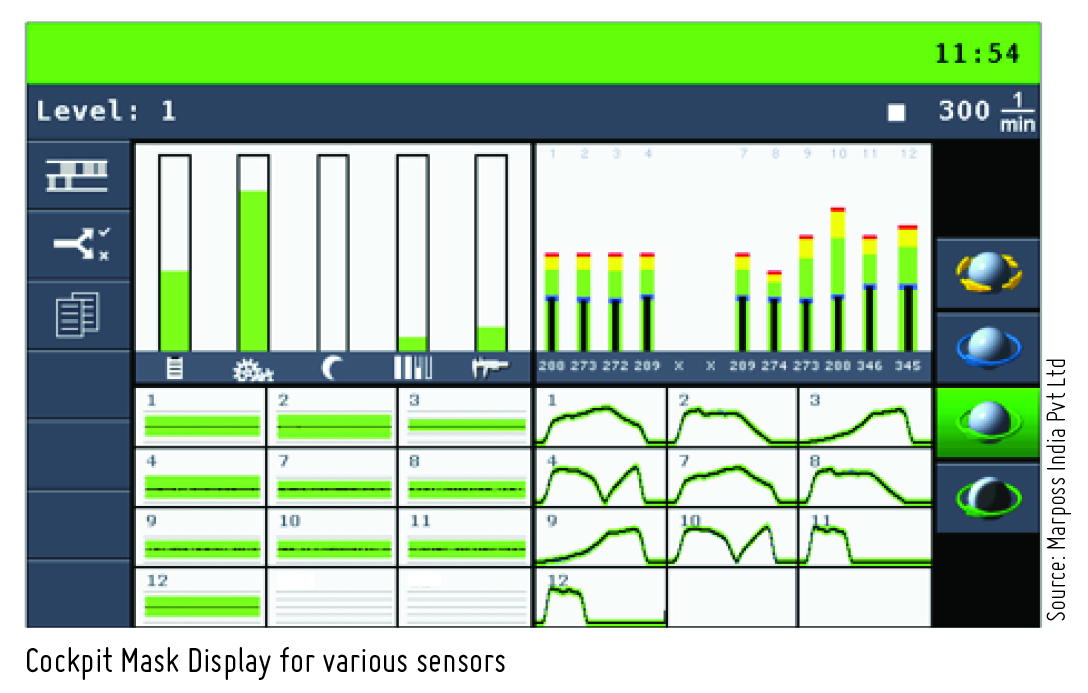 Process monitoring without sensor technology
The worker visually observes the process. By hearing certain disruptions and measuring the work pieces, he learns about deviations in the process. The more today's machine tools are enclosed, the less he is able to watch or hear anything directly. He is, therefore, fully dependent on trouble signals or on the results of his measurements.
Process monitoring with BRANKAMP sensors
By means of sensor technology, recording the course of the process between the tool and the work piece, the worker is able to watch the process purposefully. The standard display shows the current process factor, the highest PQ factor thus far, and a limit set by him. He can then observe any changes and intervene or optimize.
With the PQ factor, the worker now has an objective measured variable by means of which he is able to assess the process quality.
Benefits for implementing Process Monitoring:
Machine and tool protection
In-process quality control
Increased productivity due to extended run-time, reduced downtime and stroke optimization
Minimized tool and scrap costs
Process optimization for more stable processes
FactoryNet®4.0 interface to the MES / ERP interface.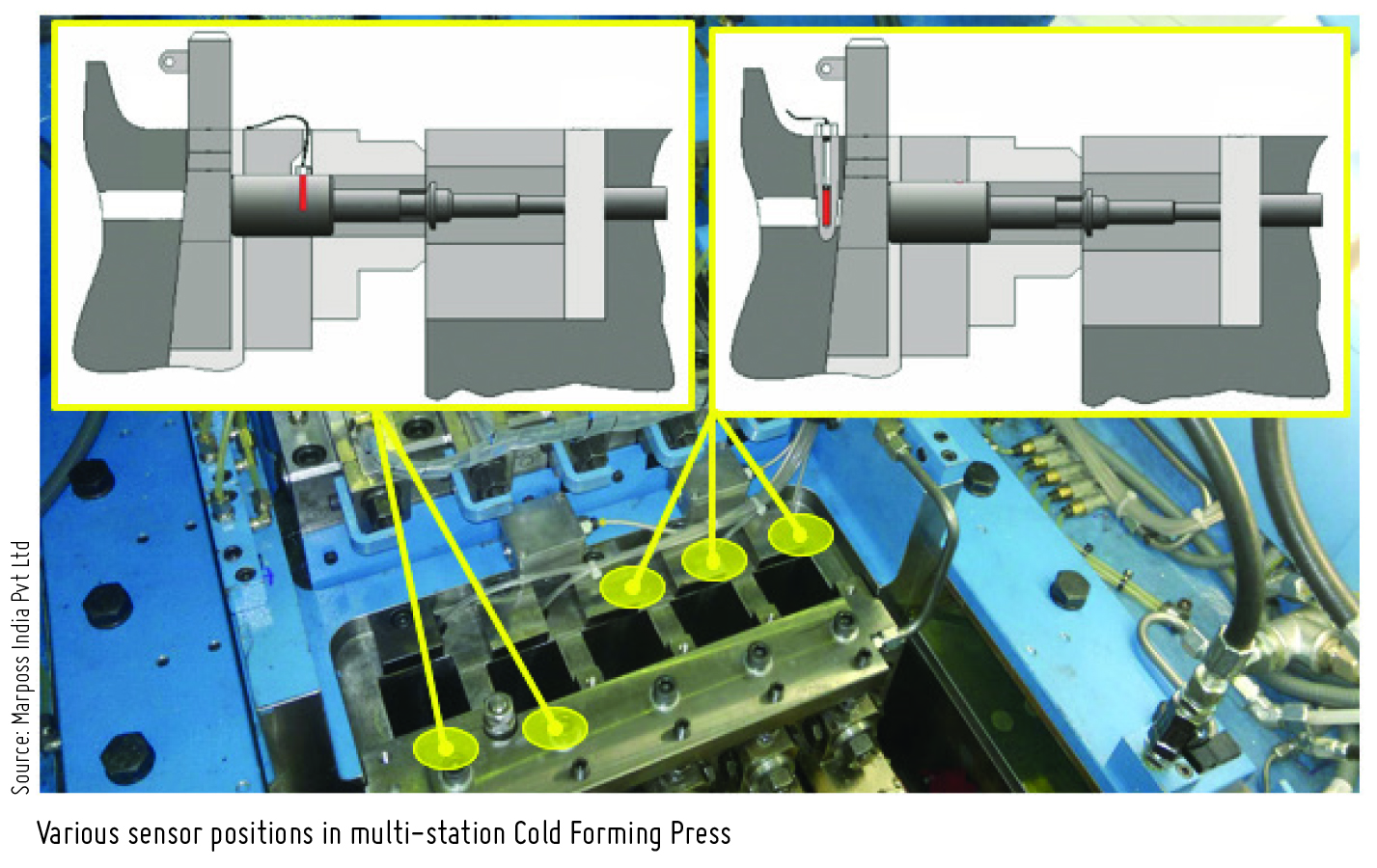 Marposs India Pvt Ltd
T: +91 (124) 4735700
E: sales@in.marposs.com
www.marposs.com