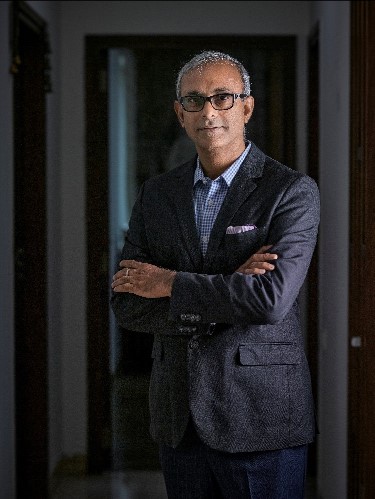 Bengaluru, India – The Indian Machine Tool Manufacturers' Association (IMTMA) held its 75th Annual General Meeting (AGM) on the digital platform recently. Ravi Raghavan, Managing Director, Bharat Fritz Werner Ltd, was elected as the new President, IMTMA. He will succeed Indradev Babu, Managing Director, UCAM Pvt Ltd as IMTMA's President for the year 2021-2022. Rajendra S Rajamane, Managing Director, Rajamane Industries Pvt Ltd, was elected Vice President of IMTMA for the same period.
In addition, the IMTMA's new Executive Committee for the year 2021-2022 was formed. The Association has grown from a 19-member team on September 20, 1946, to over 460 members today. At the AGM, a logo commemorating IMTMA's 75th anniversary was unveiled, and a corporate video tracing its history was shown.
Several luminaries addressed the AGM, which was held digitally due to the Covid situation, including Jamshyd N Godrej, Past President, IMTMA; TV Narendran, President, Confederation of Indian Industry (CII); Sunjay J Kapur, President, Automotive Component Manufacturers Association of India (ACMA); Jayant D Patil, President - Society of Indian Defence Manufacturers and Whole-time Director and Senior Executive Vice President (Defence & Smart Technologies), Larsen & Toubro Limited; Dimitrov Krishnan, President, Indian Construction Equipment Manufacturers Association and Managing Director, Volvo CE India Pvt Ltd; and Aravind Melligeri, Chairman & CEO, Aequs Pvt Ltd.
Expressing his thoughts on the association completing 75 years, Babu, the Outgoing President of IMTMA said, "As we celebrate this milestone, it is time to remember our industry luminaries who were the guiding light for IMTMA in its formative years and played a pivotal role in establishing IMTEX and Bangalore International Exhibition Centre (BIEC). The vision set by them will be instrumental in moving IMTMA to its next phase of growth."
In a similar vein, Raghavan, asserted, "IMTMA will continue to tackle the numerous challenges faced by the machine tool industry in regard to supply of raw materials, working capital, tariff protection, import regulations, government purchases of machine tools, and so on."
Emphasizing the association's growth over the years at the 75th AGM, Godrej explained, "IMTEX, was a unique initiative of IMTMA and marked the beginning of trade fairs in India. BIEC, established by IMTMA in Bengaluru, has expanded significantly and hosts many shows. IMTMA's close association with various industries has helped its growth over the years."
Speaking in the inaugural session, Narendran praised IMTMA's unique partnership with CII for strengthening the country's manufacturing sector. He stated that CII valued its close relationship with IMTMA. In alignment, Kapur congratulated IMTMA on its glorious milestone and mentioned that the Association has played an important role in developing India's engineering and manufacturing streams. He went on to say that the automobile and auto component industries have always regarded machine tools as critical to their growth.
Commenting on the association's onward journey, V Anbu, Director General & CEO, IMTMA and BIEC, said, "As India moves towards the next phase of growth with a $5 trillion economy insight and the manufacturing industry's share being about $1 trillion in it, the machine tool industry should look forward towards a quick adoption of new-age technologies to achieve this vision. IMTMA will continue to play an enabling role in this."
Image Source: Indian Machine Tool Manufacturers' Association (IMTMA)