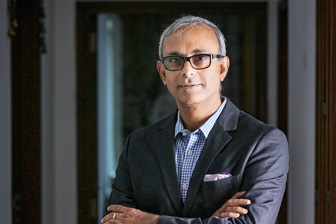 Dear Readers,
I feel privileged to address the readers of Modern Manufacturing India (MMI) magazine for the first time since being elected as President of Indian Machine Tool Manufacturers' Association (IMTMA) at its historic 75th Annual General Meeting (AGM) held in September 2021.
The country is quickly emerging from the dark clouds of uncertainty that had engulfed its economic landscapes due to the pandemic. The resurgence of economic confidence is widely apparent with a recent report of the International Monetary Fund (IMF) projecting real GDP to grow at 9.5 percent and 8.5 percent in 2021-22 and 2022-23, respectively.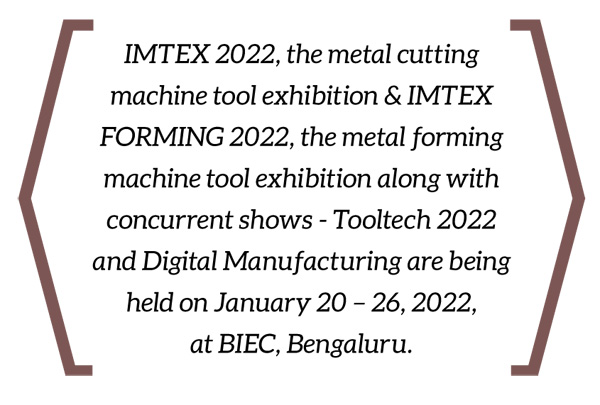 The economy is picking up pace as consumer demand improves and supply constraints ease with strong agricultural production and resumption of manufacturing activities. According to Reserve Bank of India (RBI) estimates, India's real GDP grew by 9.6 percent in the July-September quarter. RBI survey also reveals higher Government spending, stronger order books and an improved pace of execution leading to improved demand conditions, primarily in the Infrastructure and Services sectors.
In the post-Covid era, we see different opportunity frameworks emerging for Manufacturing industries. The Machine Tool industry has been quick in adopting technologies and bringing in digitalization in the manufacturing ecosystem.
Manufacturers will have a lot to unearth when IMTMA organizes its flagship exhibition IMTEX in January 2022. I am happy to share that IMTEX 2022, the metal cutting machine tool exhibition & IMTEX FORMING 2022, the metal forming machine tool exhibition along with concurrent shows - Tooltech 2022 and Digital Manufacturing are being held together on January 20 – 26, 2022, at Bangalore International Exhibition Centre (BIEC), Bengaluru. I call upon readers to visit the show to witness a live demo of technologies and solutions.
IMTMA is also organizing the 15th edition of the National Productivity Summit 2021 on 10 – 11 December 2021, as a virtual event and IMTMA-ACEMICROMATIC Productivity Championship Awards 2021 will be conferred during the Summit.
Once again, I wish all the readers of MMI magazine, happy reading and a great time ahead.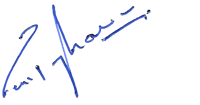 Ravi Raghavan
President
Indian Machine Tool Manufacturers' Association (IMTMA)