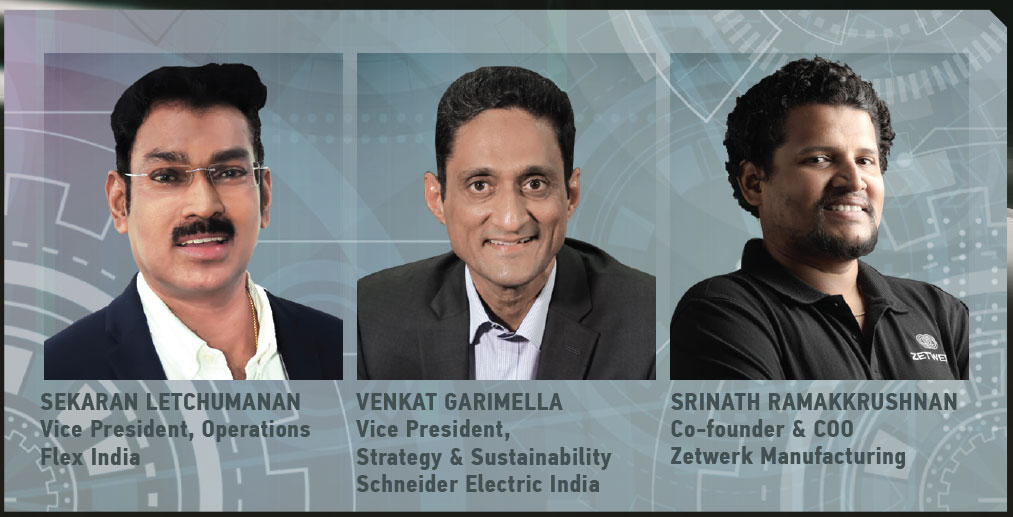 Industry experts share their take on why using renewable energy is crucial for sustainable engineering and enlist the challenges in deploying it in manufacturing facilities in India and the benefits derived out of it in terms of savings and environmental protection.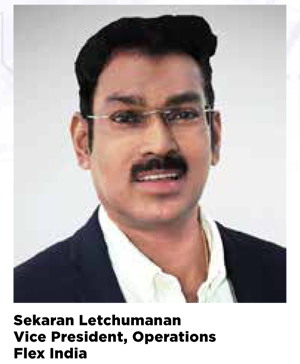 Sustainability strategy and disciplined approach
The Manufacturing sector is a significant contributor to India's GDP and has created several opportunities for all stakeholders such as employment, etc. However, it is also a major consumer of energy and natural resources such as water, while generating waste which is detrimental to the environment. Sustainability in manufacturing should therefore be a critical area of focus as we move forward.
Manufacturing to be sustainable depends on the industry's ability to develop and use sustainable materials and products with long lifecycles considerations. It also involves the implementation of systems and processes that curtail the amount of damage that is caused to the environment, use the least amount of resources, and are safe for all the people involved.
The movement towards adopting sustainable manufacturing is already underway, and manufacturers in India have begun to be more conscientious about how they can optimize the use of resources and materials, lower emissions, and up machine efficiency to reduce wastage.
One of the key methods that sustainable manufacturing can become a reality is by adopting a sustainability strategy and a disciplined approach towards it in all that a company does. To be focused on significantly reducing greenhouse gas emissions across the entire manufacturing and supply value chain, one must take a circular economy approach, chart a path toward zero waste to recycle and repurpose materials throughout the product life cycle, and remain responsible in the usage of natural resources such as water through reduced consumption and resource-protective practices.
Also, most manufacturers can see the value in the use of emerging technologies such as Industry 4.0 and automation, which have the potential to create significant cost and energy savings by an efficient manufacturing process that incorporates remanufacturing and recycling initiatives.
The Government of India is encouraging companies to take renewable initiatives through various policies and incentives. One of the most prohibiting factors is the cost element involved, and the second is space constraint. Besides this, it requires companies to invest in research and development to deploy new and efficient methodologies for better performance.
Walking the talk
At Flex, sustainability is in our DNA. We strive to drive a tangible measurable difference in all that we do, including our journey towards a sustainable future.
We are committed to significantly lowering emissions through science-based targets in partnership with suppliers and customers, investing in our communities, advancing a safe, inclusive, and respectful work environment for all, and driving ESG-compliant practices with transparency. As part of the United Nations' Sustainable Development Goals (SDG), we have a 92 percent growth in renewable energy use year over year and have reduced the incident rate by 21 percent year over year. As part of the company's new long-term sustainability strategy, we have a global sustainability program that aims to cut down operational emissions in half by 2030, and we aim to practice this program across all our sites across the world.
As responsible manufacturers, we established a solar power generation system in our facility in Sriperumbudur near Chennai in 2018. Almost 20 percent of our energy requirements for our factories are met by this system, and we have offset close to 4,438 tonne of CO2 emission per year.
---
Going 'Electric and Digital'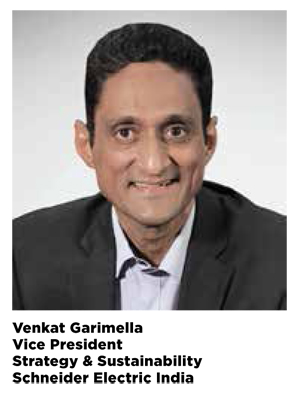 The impact of global warming is quite evident today. That being the case, it is imperative to reduce Earth's carbon footprint by adopting sustainable practices in business operations in line with the UN's 2030 SDGs. Notably, global energy consumption has increased 40 times in the last 100 years and is set to double by 2050. Of the total CO2 emissions, more than 80 percent is from the production or consumption of energy. As the current levels put us in the 3.5-degree celcius scenario, there is a need to reduce emissions drastically to remain within the 1.5-degree celcius limit.
Due to its lower carbon trail, it is necessary to deploy renewable energy sources to drive sustainable engineering operations across all industries worldwide. The utilization of renewable sources of energy can help in addressing the increasing energy demand through fossil fuels in agriculture, industries, and commercial and residential buildings. This is possible only through the adoption of renewable energy technologies and a constant transfer of knowledge and expertise. Globally, we are going to see renewable energy share increase more than six times in the coming 20 years.
When it comes to India, we have taken ambitious renewable energy targets (450 GW by 2030). Our installed power capacity would be more than double by 2030, while our electricity demand would be four times by 2050, which is a positive trend, as 'Electric and Digital' will pave way for accelerating a low/no-carbon energy transition, and thereby putting us and the world on the 1.5-degree celcius trajectory. Using electric can make our energy supply and demand more efficient and sustainable, as electricity is the only vector of energy that can be efficiently decarbonized. Subsequently, we must become more digital as IT + OT convergence opens new and bigger opportunities to harness the maximum potential of renewable energy and make installations and operations super-efficient with improved energy productivity. Significant market opportunities are being created in India in various sectors, ranging from digital and electric solutions to renewable technologies, all a result of the new focus on sustainability. We are seeing an evolving landscape of Distributed Energy Resources (DERs), Energy Storage, Peer-to-Peer (P2P) energy trading, Green Hydrogen, supported by next-generation technologies like Smart Grid, Artificial Intelligence, Machine Learning, and Blockchain. For instance, Schneider Electric, through its EcoStruxure platform and digital offerings like Microgrid Advisor, Resource Advisor, Energy Storage Management and Demand Response (DR), and Demand Side Management (DSM) solutions, enable our customers to decarbonize their supply and demand side to the maximum extent possible and embrace the new energy landscape.
Playing on both sides of the equation
We deploy renewable energy both internally and externally. In 2017, Schneider Electric joined RE100 and committed to source 100 percent of electricity from renewables by 2030. To deliver our target, we leverage four complementary tools: green tariffs, renewable certificates, power purchase agreements, and on-site generation.
Currently, around 60 percent of the electricity used at our most energy-intensive sites in India is sourced from renewables, saving more than 12,000 tonnes of CO2 emissions per year. We have a mix of on-site solar installations and off-site renewable power through wind and solar PPAs across our sites in India.
We differentiate our sustainability strategy by playing on both sides of the equation. We are leading by example in our ecosystem, and at the same time, with our complete range of EcoStruxure offerings, powered by digitization, we are also part of the solution for making our customers and communities sustainable and efficient.
With our state-of-the-art digital power conversion, and distribution and software solutions, we help our customers to harness the maximum potential of renewable energy. In India, 15 percent of the solar power installed capacity runs on Schneider Electric solutions. With our consulting services, our Energy & Sustainability Services (ESS) team helps various organizations in India and across the world to build, commit, and execute a carbon-neutral and net-zero emissions strategy while adhering to objectives like RE100. In India, our ESS team manages a portfolio of more than 600 MW of renewable energy power purchase agreements, including on-site solar installations, off-site solar, and wind energy procurement.
---
Green manufacturing, key for long-term business benefits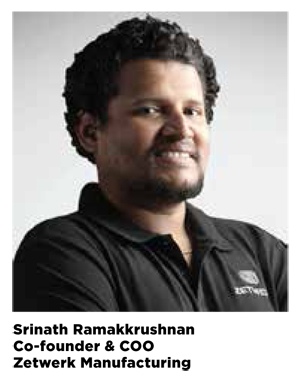 Manufacturing, while a crucial driver for economic growth, is a highly energy-intensive sector. Traditional manufacturing warrant significant levels of energy consumption and are major contributors to GHG emissions. The clarion call by the United Nations as laid down in the ESG practices has provided an impetus to sustainable business practices globally, and organizations are increasingly looking towards creating an ecosystem that aligns with their commitment to sustainability. It is imperative for manufacturers to adopt renewable sources of energy to not only gain a competitive advantage but also to ensure faster growth than their less eco-conscious competitors. Leveraging technology and innovation to ensure a lean and green manufacturing setup that can drive renewable and sustainable practices is key to driving long-term business benefits.
There is an immediate need for continuous line-based manufacturing organizations to shift towards renewable sources of energy to drive environmental sustainability and long-term economic viability.
Smaller manufacturers need to buck up
There have been concerted efforts made towards ensuring sustainable manufacturing practices in India, with large-scale players investing heavily in pressing renewable energy practices into action and working towards the reduction of carbon emissions. However, the overall manufacturing ecosystem in India is highly fragmented, with several smaller players across the country making up some value chains. These players are unable to operate productively, innovate quickly, and implement sustainably. There is a pronounced need for a manufacturing framework that establishes benchmarks for smaller manufacturers and suppliers to implement green manufacturing practices. The sector also needs a technological impetus that can help provide a variable cost structure, enhance agility, and facilitate a shift of resources that allows a focus on sustainable manufacturing.
Green practices at Zetwerk
At Zetwerk, we have the goal of creating an environment conducive to sustainable manufacturing. We have invested in technologies that help us drive green practices. Zetwerk works closely with the Government on various Transmission & Distribution projects and has aided in the supply, installation, testing, and commissioning of over 500 solar water pumps in Jaipur, Bikaner, and Ajmer, among other districts. These solar panels are assembled atop steady purlin structures and are sufficient to run 5 HP and 7.5 HP pumps, resulting in output power of up to 4,800 Watt-peak (Wp). In states where rainwater is scarce, multi-crore projects contribute to the delivery of irrigation water from underground water tables up to 100 m deep. These pumps help farmers in remote villages increase their income and become more independent through sustainable sources of irrigation and de-dieselizing India's Agricultural sector under the PM KUSUM Scheme.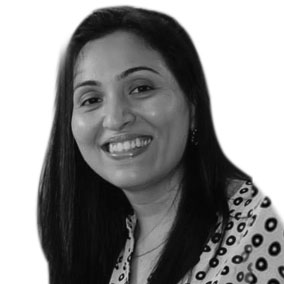 Poonam Pednekar
Chief Copy Editor
Magic Wand Media Inc
poonam.pednekar@magicwandmedia.in