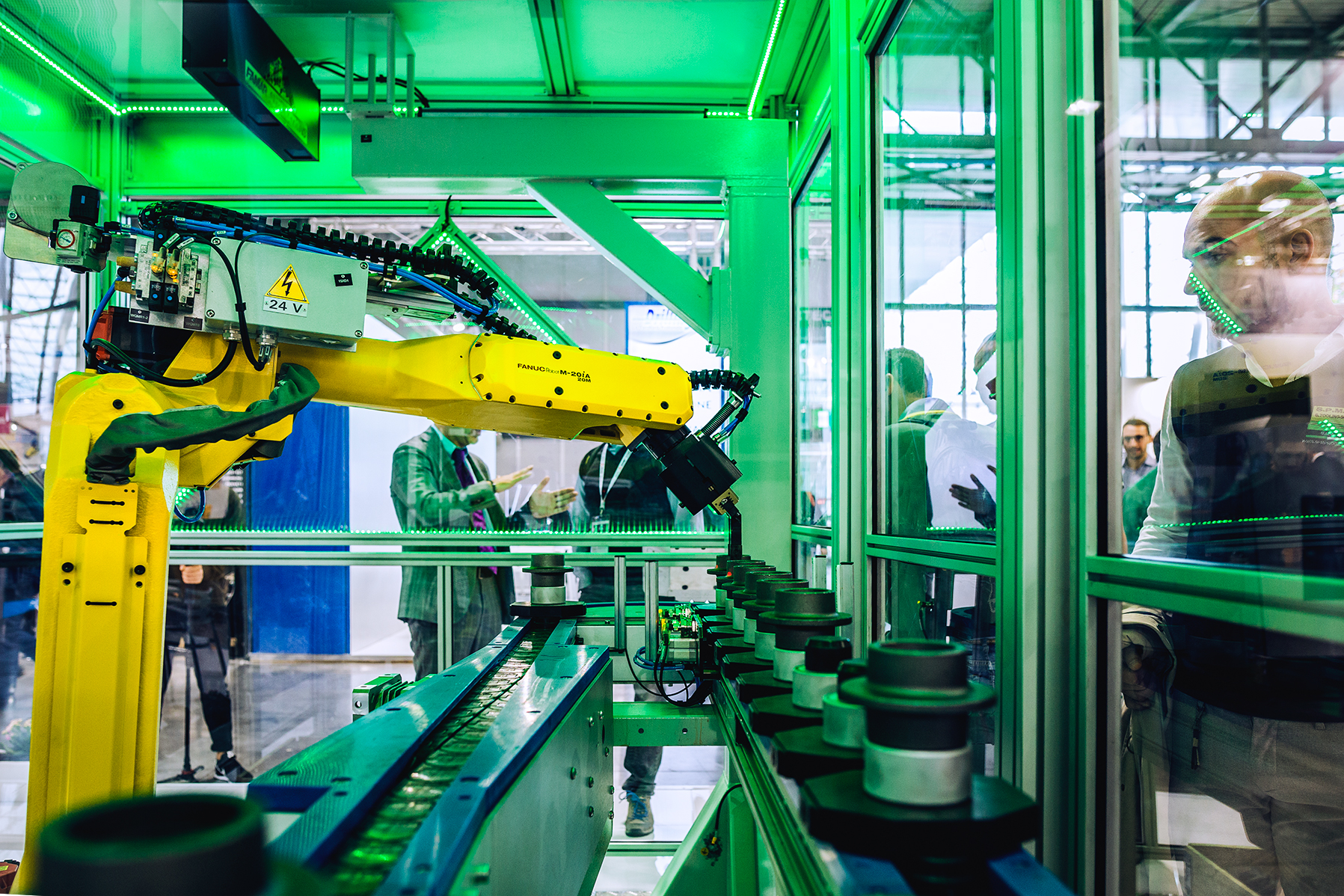 Cinisello Balsamo, Italy – LAMIERA 2022, the international exhibition dedicated to the industry of sheet-metal forming machines, tools, and innovative technologies in the sector, will be held from May 25-28 at fieramilano Rho. The 21st edition of the trade fair, promoted by UCIMU-SISTEMI PER PRODURRE, the Italian machine tools, robots, and automation systems manufacturers' association, and organized by CEU-CENTRO ESPOSIZIONI UCIMU, aims to build on the success of the previous two editions, which saw the biennial event grow in terms of technologies on display, exhibition area, exhibiting companies, and visitors.
The next reunion with LAMIERA, originally slated for 2021 and then rescheduled for May 2022, will take place in an extremely positive context, considering the dynamism of both the Italian and foreign markets. All of the industry's key players have already confirmed their attendance less than six months before the event. There are numerous reasons and benefits that encourage businesses to participate in LAMIERA 2022. Among these is undoubtedly the extension of the measures 4.0 implemented by the Italian Government, which will remain in effect at least until the end of the year 2022. A great business opportunity for all exhibitors who will meet end-users at the next edition of LAMIERA.
At the trade show, numerous Innovation Areas will be proposed: Fabbricafutura, dedicated to software and technologies for connectivity and data management; Box Consulting, a space for consultants and trainers; Fastener Industry, centered on screws, bolts, fastening, and clamping systems; EcoCoatech, dedicated to sheet-metal painting and coating processes; Blech Italy, reserved for subcontracting and services for the industry; and Saldatech, focused on the welding sector.
Furthermore, in addition to the wide product ranges on display, which represents the best international production in terms of stand-alone machines and complex plants, as well as a comprehensive overview of automation systems, robotics, digital world, energy, and production streamlining technologies, LAMIERA 2022 will propose a large number of in-depth-analysis and entertainment initiatives, in order to make the most of the presence of operators participating in the expo. For example, the initiative LAMIALAMIERA will propose its arena for conferences devoted to specific issues, as well as side events that will host discussions among opinion leaders and experts, as well as presentations of innovative technologies arranged by the exhibitors. As a result, LAMIERA 2022 will be able to provide a comprehensive, innovative visitor experience with a focus on the sector's future.
Stating that the postponement of the LAMIERA trade show due to the public health situation, as well as the return to an exhibition experience in recent months, seeing machinery firsthand and meeting partners and customers in person, are wishes shared by all sector operators, Alfredo Mariotti, General Manager, UCIMU-SISTEMI PER PRODURRE, added, "In May 2022 we will have the occasion and the opportunity to offer a richer and safer exhibition that will host more exhibitors and visitors. We are certain that, thanks to the constant vaccination campaign and the use of established safety rules, late spring will be the ideal time for our event. We, the organizers, are working intensively to offer a trade fair rich in novelties, technological innovations, and side initiatives, and we believe that it will be a success. This prediction is confirmed by the high number of applications we have already received and keep on receiving."
Image Source: UCIMU-SISTEMI PER PRODURRE