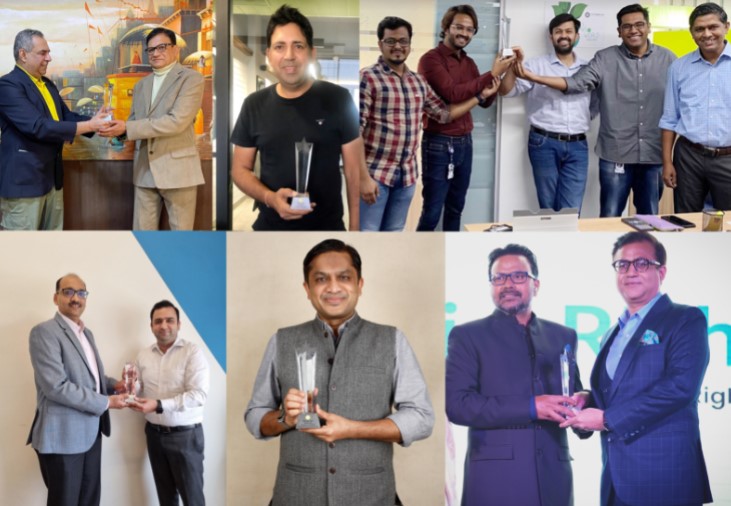 New Delhi, India – SuperStartUps Asia award, the world's first research-based award entity created by NFX Digital's Adytude research engine, has announced the winners of its 4th edition from amongst the start-up ecosystem across Asia. This edition's winners are DiagRight.in, Intangles.ai, Nivesh.com, Sanjeev Laroia (Founder-Spacetime), Manoj Jain (Founder-Ideation 3X), and Mahendra Swarup (Lifetime Achievement Award). During the initial rounds, up to a lakh netizen from 30 cities in India vote for their favorite startups. A unique research-based algorithm was used to award three Gold, two Visionary Founder, and one lifetime achievement winners.
SuperStartUps (SSU) Asia, a platform for recognizing Asia's most loved start-ups, announced the top five winners of the fourth edition of the SuperStartUps Asia 2021 Awards. SSU Asia is a badge of honor for recognizing excellence in the Asian start-up community. This year's winners were chosen through a rigorous three-tier selection process. The SSU Asia process employs both quantitative and qualitative research methods. Despite the pandemic, SSU Asia 2021 received an overwhelming response. Over 2,000 start-ups were voted in by netizens and invited to participate in the programme.
The 80 shortlisted entries were further evaluated by the joint force start-up task team through a qualitative evaluation based on the entry form, research scores, start-up idea, business model, and future growth potential. Qualitative research among relevant target audiences was used to narrow down the final list of three gold winners and two Visionary Founder Award winners.
Shivjeet Kullar, Council Leader, SuperStartUps Asia Awards, commented, "This year we chose to focus on sustainability-oriented businesses and Web 3.0 related companies. The fundamental nature of the internet is changing, and we want to recognize the shift. Singapore-based NRI, Manoj Jain, is the man to look out for in the coming years. Manoj has the mind of a VC and the heart of an environmentalist—a great combination."
Image Source: SuperStartUps Asia