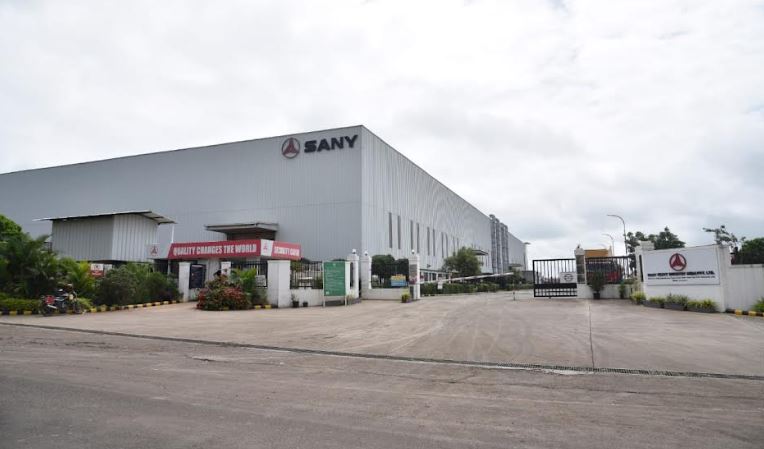 Pune, India – Sany India, a leading manufacturer and supplier of construction machinery, has announced the completion of 20 years of operations in India. To commemorate this occasion and mark 'Bemisaal20Saal', the company has unveiled a slew of new products at EXCON that are 'Built to Change' the world around us and help us realize our vision of a new India.
Starting with just four motor graders in 2002, the company has gained a majority market share in a variety of product categories such as excavators, cranes, piling rigs, mining equipment, and road and port machinery. It has successfully transitioned from a global to a local company, having invested more than INR 750 crores in their state-of-the-art manufacturing facility in Pune. Over 50 models are manufactured locally in their Pune facility. With over 41 dealers in India and South Asia, the company has added 210 touch points. Another significant achievement by Sany India that coincides with their 20th anniversary celebration is the sale of over 22,000 machines to date.
Sany India's success story has been commendable, having contributed to various infrastructure projects in our country. The company, with the country's progress and development as their focal point, is contributing to many major developmental projects by offering products that are unrivaled in the industry in terms of technology, productivity, and efficiency. With long-term and satisfied customers, the company has established a strong foothold in the Indian market, with several new projects set to begin in the coming months.
Delighted to have completed 20 successful years in India building machines that have changed the landscape of the country in order to enable a better new India, Deepak Garg, Managing Director, Sany India & South Asia, elaborated, "These Bemisaal20Saal has been made possible thanks to the steadfast support and trust rendered by our customers, channel partners, funding partners, and team Sany. We reaffirm our commitment to customers by delivering top-notch products that ensure a high value proposition and more earnings."
He further added, "With localization being the prime focus of our company, most of the new generation machines are being manufactured as part of the 'Make in India' initiative. At present, our equipment are being used in various infrastructure, mining, port and road construction projects across the country. We are also contributing to all major irrigation projects by offering products that are unmatched in the industry as far as technology, productivity, and efficiency are concerned."
Image Source: Sany India