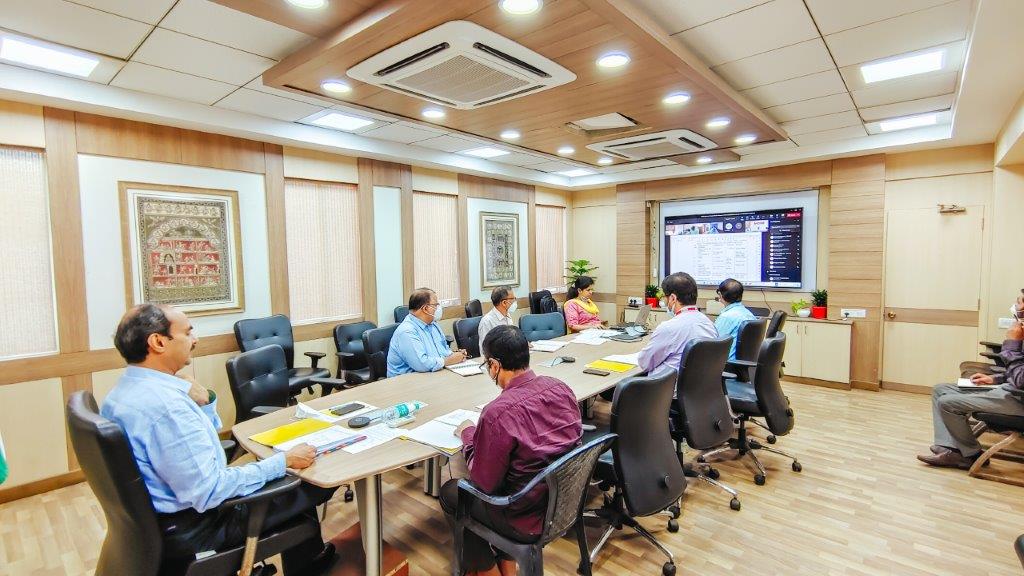 Bhubaneswar, India – The 109th meeting of the State Level Single Window Clearance Authority (SLSWCA), presided over by the Chief Secretary of Odisha, Suresh Chandra Mahapatra (IAS), approved six industrial projects worth INR 493.62 crore, creating employment opportunities for over 1,317 people in the State. SLSWCA approved Jatia Steel Ltd to set up a 2,50,000 MT TMT Rebar and a 2,50,000 MT Wire Rod mill in Kalinga Nagar, Jajpur district, which will generate employment opportunities for over 150 people.
The committee has approved another downstream Steel unit by Sarangi Metal Works International Pvt Ltd to set up a Driveline & Torque Tubes-50,000 MT, Special Coated Rollform Structures-15,000 MT, and Hot Dip Galvanized Steel Structures-25,000 MT in Kalinga Nagar, Jajpur district, against an investment of INR 65.37 crore, creating employment for over 568 people. Aside from that, the panel approved JRS Ventures Pvt Ltd to set up a 100 KLPD Ethanol Plant and a 2.5 MW Co generations Power Plant in Sonepur for an investment of INR 121 crore, generating employment opportunities for over 114 people.
The Government's primary focus has been on employment-intensive industries such as Metal downstream, Food Processing, Tourism, and Plastics, which employ thousands of people in a single unit. Given the large and skilled workforce in this field, industries like this generate a significant amount of employment in the State.
Image Source: IPICOL