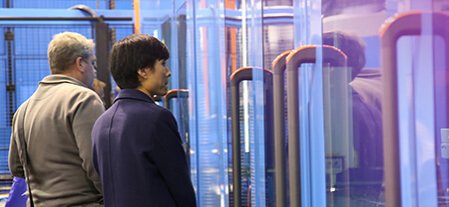 St Albans, UK – EuroBLECH 2022, the 26th International Sheet Metal Working Technology Exhibition, will be held from October 25-28, 2022, at the Hanover Exhibition Grounds in Germany, in halls 11-17, 26, and 27. Around 1,300 exhibitors from 39 countries have already secured their stand space at the world's leading trade exhibition for the sheet metal working industry four months before the show. Germany, Italy, Turkey, China, Switzerland, Netherlands, Spain, Belgium, Poland, Austria, Portugal, and US are currently major exhibitor countries. Exhibitors have already reserved a total exhibition space of 88,600 sq mt.
EuroBLECH is a must-attend event for design engineers, production managers, quality managers, buyers, manufacturers, technical directors, and experts from associations and R&D to learn about the most recent trends and machinery in sheet metal working. Visitors to this year's show can expect to see a wide range of intelligent solutions and innovative machinery for modern sheet metal working, as well as numerous live demonstrations at the exhibition stands.
The event's exhibition profile includes fifteen technology sectors, encompassing the entire sheet metal working technology chain: sheet metal, semi-finished and finished products, handling, separation, forming, flexible sheet metal working, tube/section processing, joining, welding, additive manufacturing, surface treatment, processing of hybrid structures, tools, quality control, CAD/CAM/CIM systems, factory and warehouse equipment, and R&D.
On behalf of the organizer, Mack-Brooks Exhibitions, Evelyn Warwick, Event Director, EuroBLECH, says, "Exhibitors at this year's event will present everything they have on offer to innovate and digitalise the manufacturing process along the entire sheet metal working technology chain. All these developments are reflected in this year's motto for EuroBLECH, 'Your gateway to a smarter future'. The event will offer everyone in the community the opportunity to come together and see what the future of sheet metal working looks like. EuroBLECH offers its visitors the possibility to find solutions for the recent challenges in the industry and connects them with businesses from all over the world to help them integrate the latest machinery and software into their manufacturing process. An event that can't be missed!"
Image Source: Mack-Brooks Exhibitions Ltd