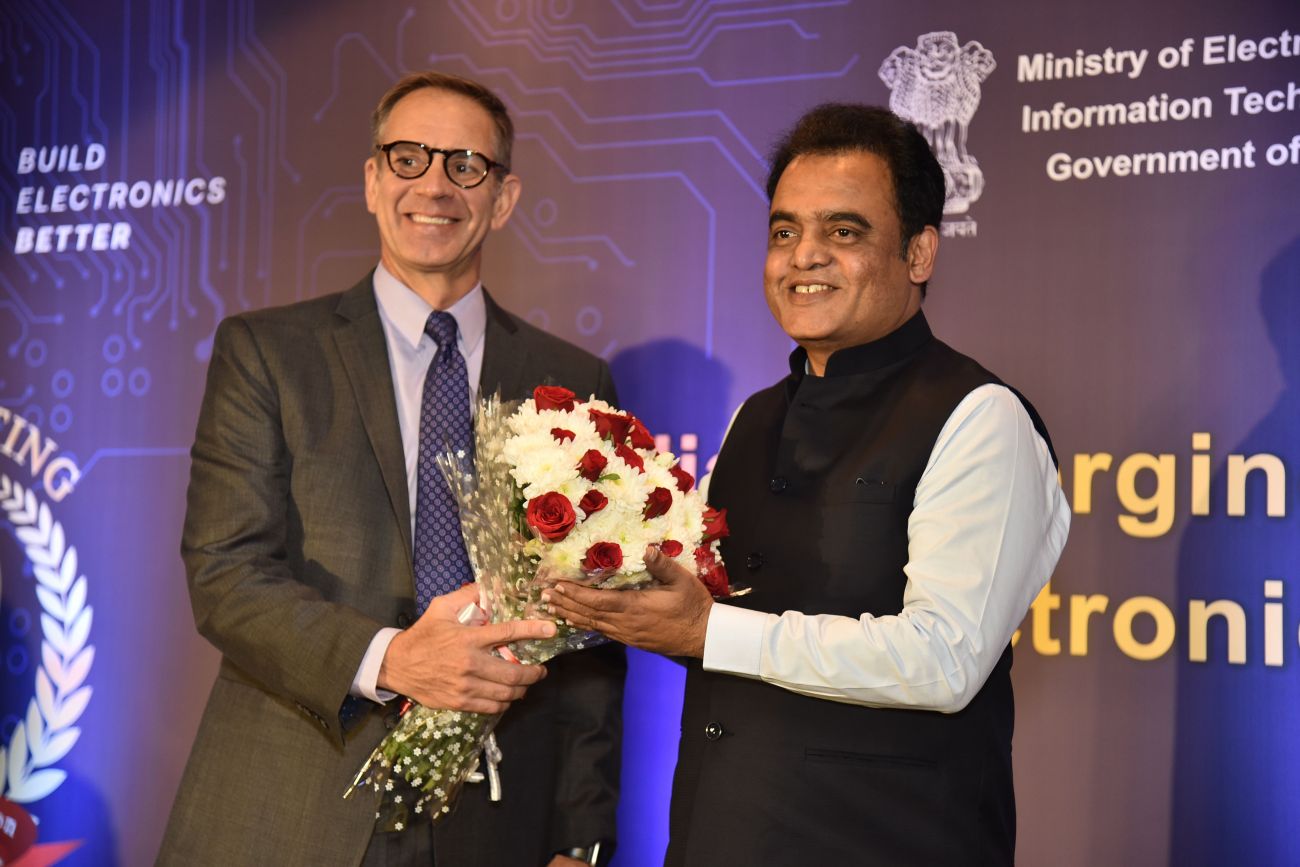 Mumbai, India – IPC India brought together players to discuss the future of the Indian electronics sector to commemorate their decade-long service to the industry. The Integrated Electronics Manufacturing & Interconnections (IEMI) event in India is organized by IPC India, a part of the global not-for-profit association established in the US in 1957. More than 700 major Indian electronics companies participated in the event. IEMI serves as a vital platform for IPC worldwide and Indian members to interact annually in order to develop strategic partnerships to advance the Indian electronics manufacturing ecosystem, create export prospects, supply chain benefits, and attract investment. IPC Indian and global members, as well as Indian and international electronics groups, supported the event.
IPC India has been assisting original equipment manufacturers (OEMs), electronics manufacturing services (EMS) companies, printed circuit board (PCB) manufacturers, cable and wire harness makers, and electronics industry suppliers since 2010. Over the last decade, IPC has provided global standards, certification, education, and skill training to the Indian electronics manufacturing industry. It has certified over 11,000 industry professionals, helping them improve the quality and reliability of their companies' products. Electronics manufacturing has grown dramatically in India, and IPC has been assisting the Government of India by giving resources to assist electronics manufacturers in creating higher-quality goods and improving job skills. IPC India is associated with significant government missions such as 'Make in India', 'Digital India', and 'Skill India'.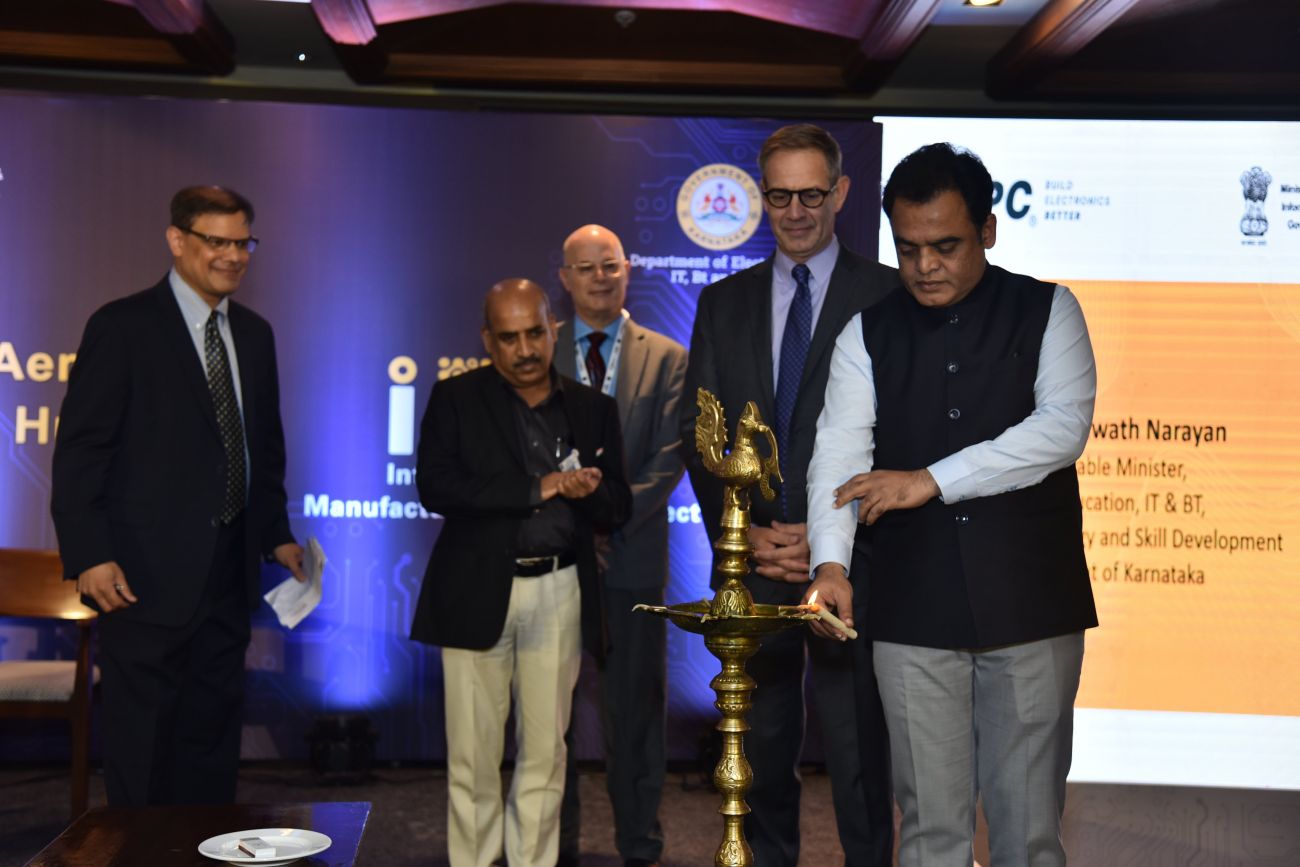 For this event, IPC India has formed alliances with many regional Chambers of Commerce and industry associations, including FICCI, MAIT, ELCINA, ESC, IPCA, ICC, AIMED, and SIATI. It encouraged SMEs and start-ups from Gujarat, Telangana, Andhra Pradesh, Karnataka, Tamil Nadu, and Karnataka to attend events linked to electronics clusters. Singapore industrial delegations were brought by the Association of Electronics Industries in Singapore and Enterprise Singapore. IEMI has received logo assistance from the Government of India's Ministry of Electronics and Information Technology.
One of the most appealing aspects of IEMI is the skill challenge competitions in hand soldering, wire harnessing, and PCB design. Since January 2022, more than 100 companies and 1,500 professionals have participated in IPC India skill challenge competitions, culminating in the semi-final and final rounds. The winner of the IEMI event will compete in the global championship, which will be held in Germany in November. The event is supported by Sector Skill Councils from the electronics, automobile, and aviation industries.
Excited about current manufacturing potential in India, which is expected to increase the Indian electronics industry to US$300 billion by 2026, up from US$75 billion today, Dr John W Mitchell, President and CEO, IPC, said, "India is poised to become a global manufacturing hub, exporting approximately US$120 billion by 2026. This market size explosion has been catalyzed by COVID-19-led growth of digital consumption. India is signing several Free Trade Agreements and this will increase the competitiveness of exports from India."
Stating that India is a new hub for electronics system design and manufacturing (ESDM), and strong local demand is a primary driver of the country's electronics industry, Gaurab Majumdar, Executive Director, IPC India, added, "IPC members are excited about the printed circuit board assembly (PCBA) opportunities in India. PCBA is the core of every electronic device such as mobile phones, tablets, computers, routers, televisions, washing machines, refrigerators, air conditioners, etc., and India should interest major manufacturers from the industry. The Government of India has also worked on making the country investor-friendly and has been laying out the red carpet for manufacturing companies."
Image Source: IPC India