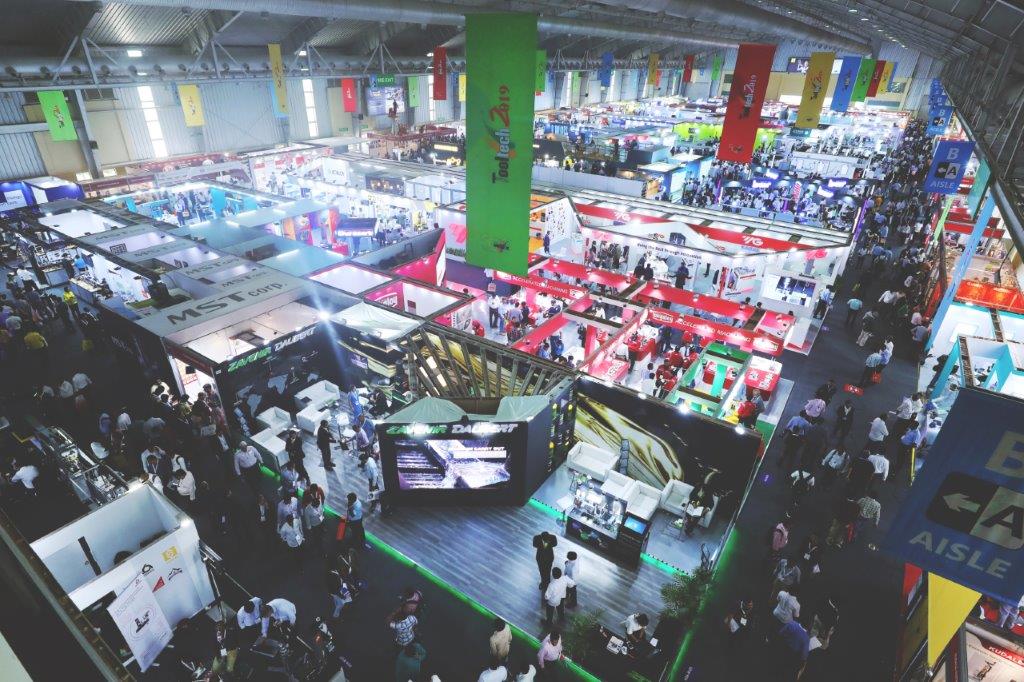 Over 750 exhibitors from over 20 countries will display cutting-edge manufacturing technology solutions occupying around 70,000 sq mt of exhibition space.
The much-awaited IMTEX is finally back after a prolonged hiatus of four years. The sprawling halls of Bangalore International Exhibition Centre (BIEC), Bengaluru will once again be teeming with activities as representatives from various industry sectors meet machine tool manufacturers in the show that runs from January 19-25, 2023.
IMTEX, which has a rich history of more than 50 years, ranks among the world's top ten shows in manufacturing. Held in an exhibit space of 70,000 sq mt, representing over 750 exhibitors from more than 20 countries, IMTEX 2023 will showcase the most advanced technologies to overcome the challenges faced by industries and the supply chain.
Exhibitors from across the world will feature new advances such as multi-tasking machining centers, tools, accessories, robots, cobots, manufacturing software, 3D printing solutions, evolving Industry 4.0 concepts, and many more. OEMs, suppliers, manufacturers, sourcing agents, investors, researchers, academia, and students, among others, will be at the show to explore their requirements.
"IMTEX is an expression of a new India and represents what its machine tool industry is capable of. Indian Machine Tool Manufacturers' Association (IMTMA) has always made efforts to bring new industry segments to the show and help technologies reach a wider section of industries. This enables self-development and helps industries to manufacture products that can be accepted globally," says Jamshyd N Godrej, Chairman-Exhibitions, IMTMA.
Ravi Raghavan, President, IMTMA, says, "IMTEX 2023 is expected to be a highly focused show that will cover an exciting assemblage of new-age technologies that have assumed significance in the current manufacturing landscape."
Jibak Dasgupta, Director General & CEO, IMTMA, believes that the display of advances in digital technology in the form of live machines will enthrall visitors. He adds, "IMTEX provides an ideal platform for a visitor to learn and implement automation quickly. Small and large firms can successfully build and enhance their brand at IMTEX."
With features such as seminars on digital manufacturing and additive manufacturing; international buyer-seller meet, a forum for direct connection between exhibitors and buyers from domestic and international markets; and i2 Academia Pavilion, a platform for academic institutions to showcase their R&D to industries, the exhibition is poised to advance businesses to the next level.
Key Highlights
Participation of over 750 exhibitors from more than 20 countries
Industry-specific trade delegations
Seminars on Digital Manufacturing and Additive Manufacturing / 3D Printing
i2 Academia Pavilion with leading institutions from India presenting their R&D
International Buyer-Seller Meet
Exhibition in gross area of around 70,000 sq mt in 5 halls
Image Source: IMTMA