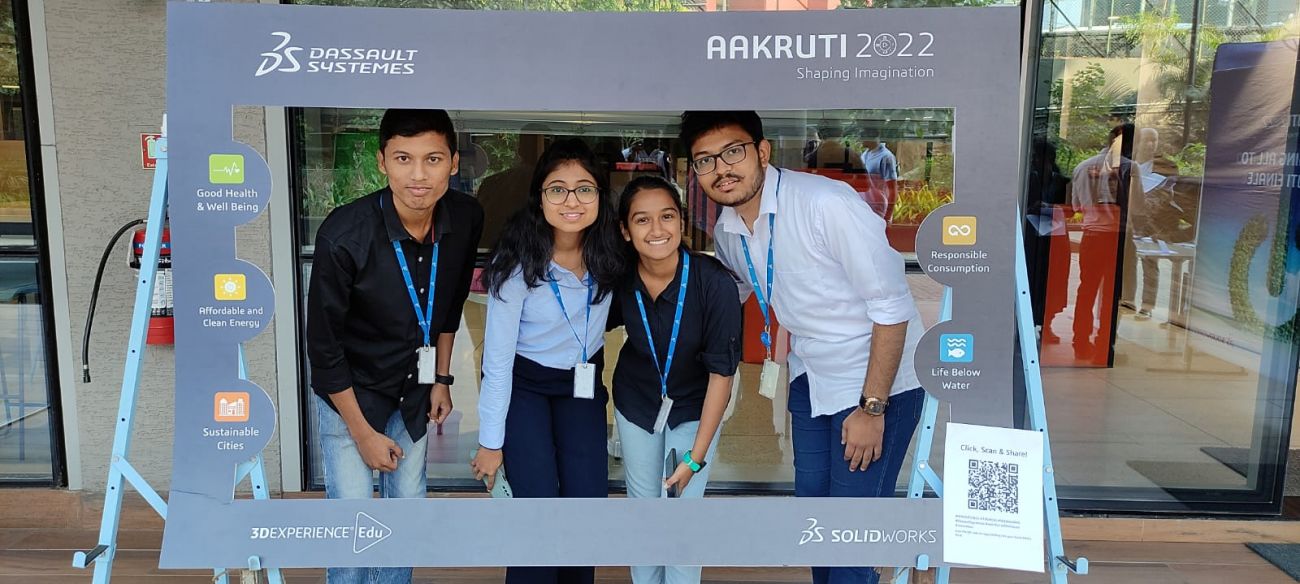 Pune, India – Dassault Systèmes recently introduced AAKRUTI 2022, a nationwide product design competition for Indian engineering, design, and technology students. AAKRUTI 2022 intends to give students from all around India the opportunity to come up with innovative solutions to long-standing problems and solve tomorrow's technological and societal difficulties. The challenge is divided into three stages: product design preparation, design concept submission, and final product submission, during which participants create a project virtually through online collaboration enabled by the cloud-based 3DEXPERIENCE platform.
A total of 5,038 candidates from 23 states throughout India are taking part in AAKRUTI 2022. The competition includes 302 colleges and 1,384 teams, including 143 all-girls teams among them. This competition exposes students to the most recent technologies and trends offered by Dassault Systèmes' 3DEXPERIENCE Works, SOLIDWORKS, and 3DEXPERIENCE platform. Students can work with the company and win cash awards worth up to INR 3 lakhs.
AAKRUTI 2022 has five distinct themes that will empower students to innovate:
Good Health and Well Being: Product development that addresses a real clinical need with a solution that is affordable, energy-efficient, easy to handle, and flexible. Students are expected to design customized medical equipment that is economical, portable, and simple to use. Students can also remodel existing medical equipment into sustainable products.
Affordable and Clean Energy: This theme seeks to ensure that everyone has access to affordable, reliable, sustainable, and modern energy. Students can design, expand, and upgrade energy services for developing countries.
Sustainable Cities: Students can design safe and affordable housing systems or affordable and sustainable public transport systems. This theme aspires to lead to the design of a product that assists cities in reducing their use of natural resources.
Responsible Consumption and Production: In order to reduce food losses along production and supply chains, including post-harvest losses, students will need to design a product that lowers food waste or harvest waste.
Life Below Water: While water is viewed as the world's next big challenge, students need to explore ways to optimize its usage and create solutions to reduce water pollution in households, industries, agriculture, and public places. Students need to design innovative devices that conserve water, protect life beneath the water, avoid water contamination, or clean water reservoirs.
Stating that the company is committed to enhancing young students' interest and enthusiasm for technology and science, developing skills to increase their employability, and fostering innovation in education through experience-based learning, Deepak NG, Managing Director, India, Dassault Systèmes added, "The 3DEXPERIENCE platform can help students enhance their learning and solution-building experiences. We believe this is an essential step in building the right skills and preparing the workforce of the future. AAKRUTI 2022 is part of our commitment to help students explore new technologies through hands-on experience."
Image Source: Dassault Systèmes