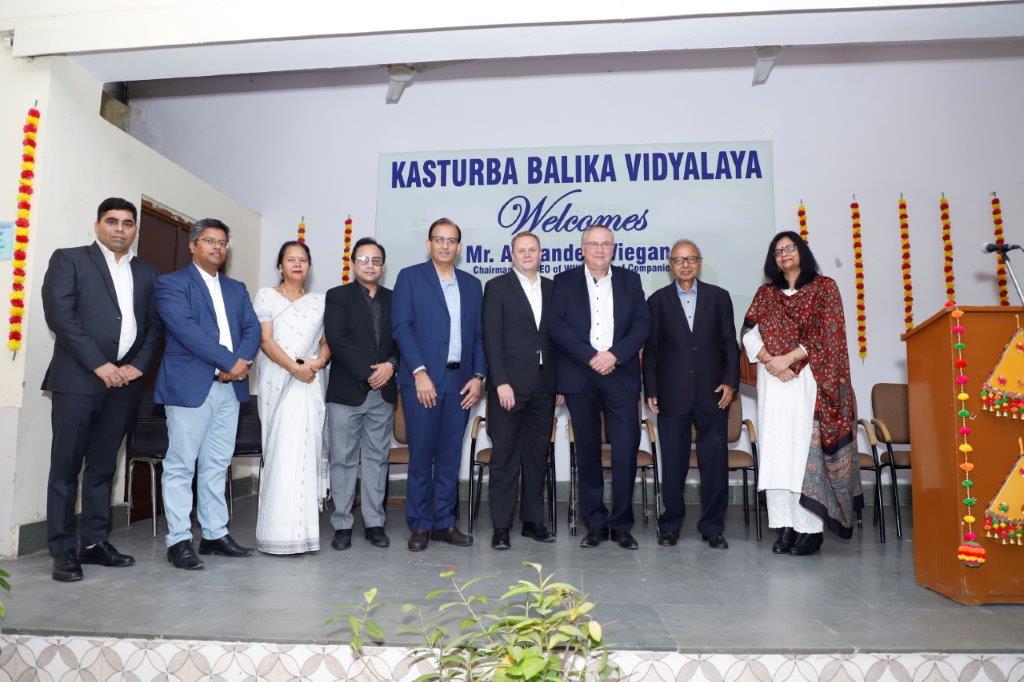 New Delhi, India – WIKA Instruments India Pvt Ltd, the global market leader in pressure and temperature measurement technology, has been implementing CSR projects and activities in the fields of Education, Health, Environment Sustainability, and Natural Resource Conservation in keeping with their commitment to strategies in Sustainability efforts and Social Impact as they celebrate their 75th anniversary. As the company matched their business practices with the UN's Sustainable Development Goals (SDGs), with a goal of positive reporting in 2023, it also gave a push to social projects that can impact the lives of the beneficiaries.
The company launched the #AccessToDigitalWorld initiative, which helped students from economically disadvantaged families enter and better traverse the world of digital learning and tuition in order to successfully engage in classes, during the difficult times of the Covid-19 pandemic. More than 300 students were given specially adapted tablets to support online learning as part of the corporate social responsibility program. Under the same effort, WIKA provided 360-degree support to Kasturba Balika Vidyalaya in Delhi to overhaul the school's infrastructure and equipment availability, thereby improving the overall development and empowerment of girl child.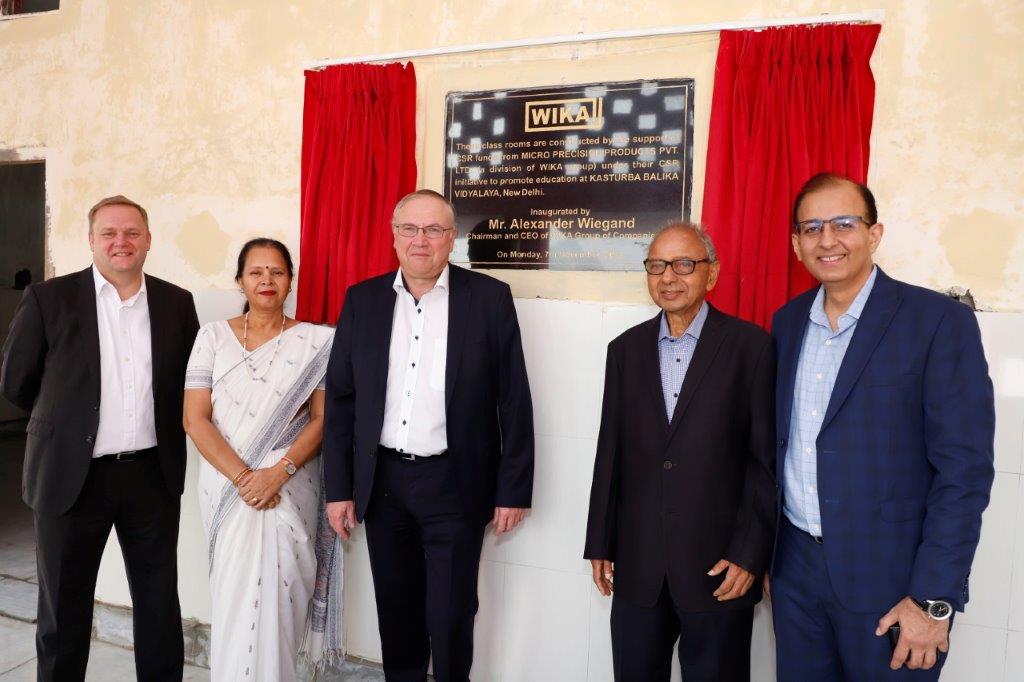 Gaurav Bawa, Senior Vice President, WIKA India, commented, "It is our pride that we have been able to make a difference to the children we have reached out to. We realized that any intervention will need to be holistic if we want results. Hence, we got associated with Kasturba Balika Vidyalaya and were able to create a difference in terms of infrastructure, sustainability, and individual student capacity. The school caters to girl students from BPL and average families. WIKA has helped this school in rebuilding its classes, library and also in buying the computers and tablets required for these students' online education and technology enablement."
While education was one of WIKA's main CSR actions, the company also used the funds to install Solar Energy and invest in renewables. While solar panels have been installed in the school, all four WIKA plants in India are equipped with solar panels, making WIKA a positive supplier to the power grid. WIKA deployed solar rooftop solutions to become energy positive as part of their environmental and energy policy plan. "Environment is one of our big goals. We not only device tooling for alternate energy solutions, we walk the talk by being 100 percent energy positive ourselves. Our facilities are fully covered by Solar power, and we provide energy back to the grid. At WIKA, we understand that the implementation of Sustainable Solutions begins at home, and an all-round approach to reduce our Carbon footprint has been a big agenda for us," Bawa continued.
Image Source: WIKA India