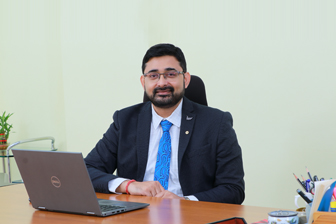 Dear Readers,
There's a lot of positive momentum building up for the Indian Machine Tool industry right now with healthy order booking for the coming quarters. The coming months will be busy for the Indian Machine Tool Manufacturers' Association (IMTMA) as it prepares for IMTEX 2023, Tooltech 2023 & Digital Manufacturing 2023.

The exhibition, the 20th in the series, at Bangalore International Exhibition Centre (BIEC) from January 19 - 25, 2023, will bring everyone together — the builders of machine tools, the user industries, the supply chain, and the policymakers from various nations — to discuss, explore opportunities, forge deals, and find solutions to challenges.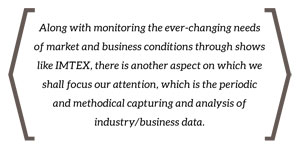 I am already excited to be part of IMTEX 2023 at its full strength post my joining IMTMA and closely observe the revival of the pent-up demand and excitement from an insider perspective.
Along with monitoring the ever-changing needs of market and business conditions through shows like IMTEX, there is another aspect on which we shall focus our attention, which is the periodic and methodical capturing and analysis of industry/business data. IMTMA, through its customer-centric data-based analytical reports, will continue to serve its membership, as well as the manufacturing fraternity nationally and globally.
In this edition of Modern Manufacturing India (MMI) magazine, readers will find more information on IMTEX 2023. I look forward to seeing many of you there.
Jibak Dasgupta
Director General & CEO
Indian Machine Tool
Manufacturers' Association