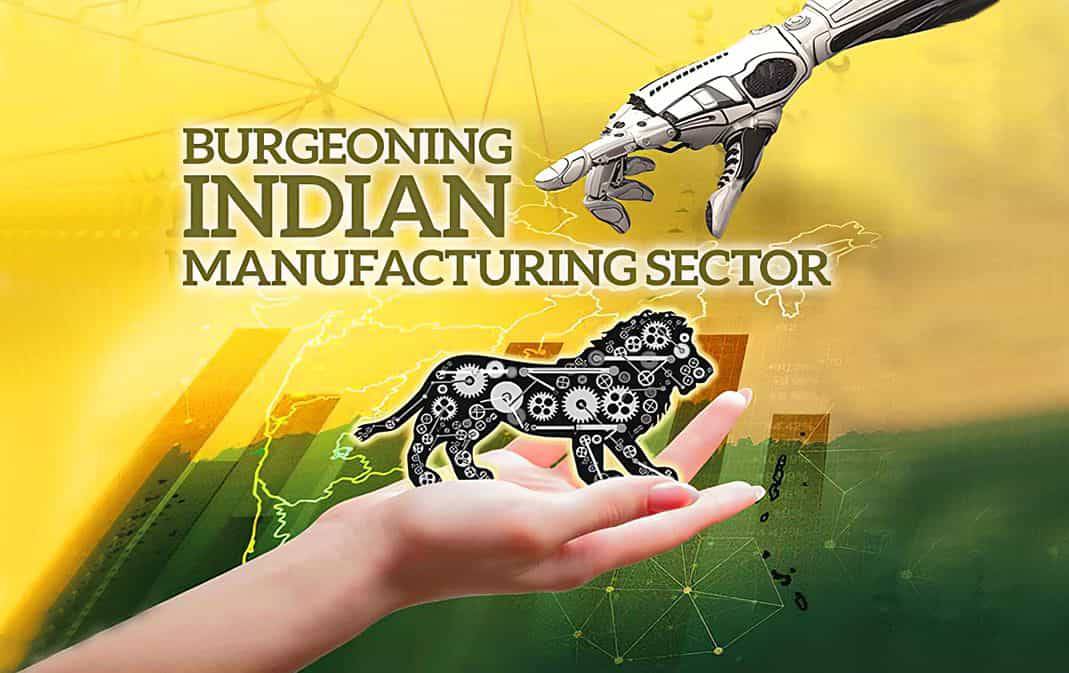 Organized by Indian Machine Tool Manufacturers' Association (IMTMA), the much-anticipated IMTEX, South Asia's apex international machine tool and manufacturing technology exhibition, is taking place from January 19-25, 2023, at Bangalore International Exhibition Centre (BIEC) with concurrent shows Tooltech and Digital Manufacturing, leveraging the right time as India preps up for global diversification as well as furthering 'Make in India' for the world.
It's been four years since IMTEX for the Cutting Tool industry was last held. IMTEX 2019 & Tooltech 2019 had a different vibe to it as the biennial event for metal cutting tools completed its highly successful 50 years, growing from strength to strength and emerging as an unmatched platform for the global machine tool industry players to showcase their manufacturing prowess.
The pandemic-induced break has only worked in favor of the much-anticipated event as the stakeholders of the industry, showing resilience in despair, kept at their innovation. The wait is finally over, and now is the time for them to present their offerings created during the most challenging period for the global manufacturing industry. The platform will not just showcase their craft; it will be a stage to highlight and celebrate their resolute spirit.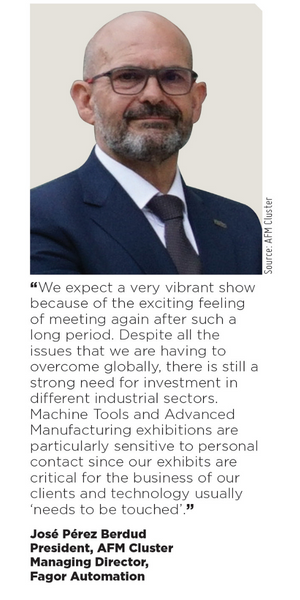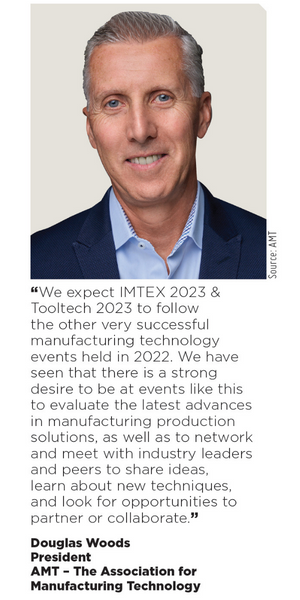 Response from the industry
The popular trade fair will have 981 exhibitors from 23 countries, representing every aspect of traditional and modern manufacturing. IMTEX 2023 has companies displaying turning, drilling, boring, grinding, milling, tool grinding, and gear cutting machines; CNCs; flexible manufacturing systems; honing, lapping, polishing, and deburring machines; robotics and manufacturing automation, and many more.
Concurrent to IMTEX 2023 will be Tooltech 2023, showcasing machine tool accessories, metrology and CAD/CAM cutting tools, tooling systems, and current trends in the Tooling industry. 3D printing, sensors, robotics, software, and cobots will be on display spanning aisles at Digital Manufacturing. Companies can obtain technologies that go beyond Industry 4.0.
A comprehensive show
IMTEX holds the reputation of being an all-around industrial event, and IMTMA endeavors to spare no effort in ensuring that. The following are the programs that have been included in IMTEX 2023.
International Seminar on Manufacturing Technologies: The seminar on January 18 will explore global manufacturing trends in Machining, Emerging Trends, Additive Manufacturing, Workholding and Tooling, Enabling Technologies, and Industry 4.0 through parallel concurrent sessions.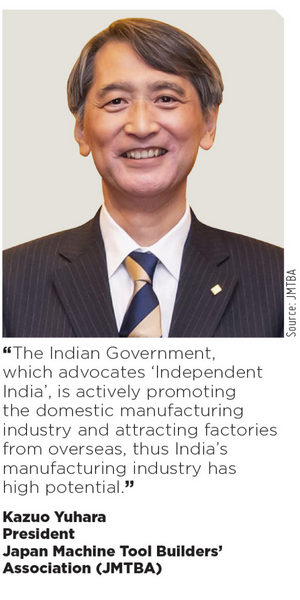 International Buyer Seller Meet: Under the aegis of the Ministry of Commerce and Industry, Government of India, IMTMA, in collaboration with Engineering Export Promotion Council (EEPC) of India, is organizing the International Buyer Seller Meet 2023 on January 23 and 24, inviting potential buyers of machine tools from target overseas markets to explore mutual business opportunities between the Indian machine tool and accessories manufacturers. The delegation will be open to machine tool dealers interested in doing business with Indian machine tool makers. Around 40 representatives from Belarus, Brazil, Canada, Egypt, Germany, Indonesia, Iran, Italy, Korea, Russia, Thailand, Turkey, and USA are anticipated to attend. The two-day event will feature B2B meetings with Indian machine tool manufacturers interested in exploring the commercial potential in these nations, and would also be an excellent opportunity for Indian machine tool manufacturers to invite these dealers to their stalls at IMTEX and further explore new business opportunities.
IMTMA Export Performance Award: The award will be presented at the event to companies that have made notable achievements in the export of machine tools and related products manufactured in India. This award is open to any IMTMA Indian member company that has demonstrated significant success with their products (machine tool/aggregate) manufactured in India and exported to other nations. The evaluation will be done by an independent jury committee formed by IMTMA and will be based on various parameters such as export performance over the last five years, export as a percentage of production, infrastructure in export markets, vision/mission for exports, countries exported to, repeat export orders, key USP in export markets, and so on. Ace Manufacturing Systems Ltd, Fenwick & Ravi, Grind Master Machines Pvt Ltd, ISGEC Heavy Engineering Ltd, Kirpekar Engineering Pvt Ltd, Sahajanand Laser & Technology Ltd, and Trishul Machine Tools Pvt Ltd have all applied for this award.
IMTMA Best Design Award 2023: IMTMA is initiating the 'IMTMA Best Design Award', which will be presented at the event, to recognize and honor enterprises for their excellent indigenously designed, developed, and manufactured products in metal cutting technology. Technology, Design, Innovation, Functionality, Energy efficiency features, Safety features, Import substitution (Aatma Nirbhar Bharat), and Unique Selling Proposition, among others, will be evaluated. Abhijat Equipments Pvt Ltd, Ace Designers Ltd, m2nxt (a BFW subsidiary), Sahajanand Laser Technology Ltd, UCAM Pvt Ltd, Bestek Engineering Pvt Ltd, and Carbtools (India Pvt Ltd) are among the 13 companies that have submitted nominations for this award.
CONNECT – A Unique Forum for Next Generation Engineers: One of the extra attractions at IMTEX will be 'CONNECT' where engineering students from mechanical and electrical streams, among others, can meet, network, and explore prospects in various machine tool and manufacturing companies. CONNECT is meant to be a medium for recruiting companies to connect with industry aspirants, present their company profile, technology, and current job requirements, and interview them. The sessions enable aspiring engineers to become acquainted with organizations, products, technologies, job roles, and career opportunities.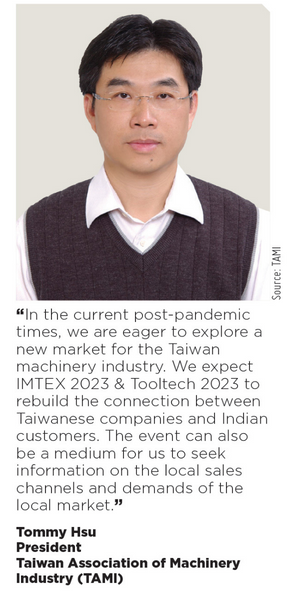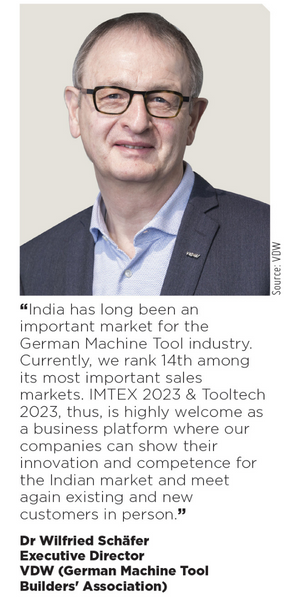 Engineers can also display their capabilities, talents, and competitiveness. Job seekers can apply for jobs based on their personal preferences. On January 22, each recruiting company will be given its own booth at no cost. The forum features around 40 organizations and over 300 roles in Design, Production, Quality, Sales, and Marketing. Companies from major cities like Bengaluru, Chennai, Mumbai, Pune, and Hyderabad will be present. There are 185 students registered for CONNECT, including 132 from Mechanical, 14 from Electrical, 1 from Mechatronics, and 38 from Electronics.
Industry-Institute (i2) Academia Pavilion: It is an opportunity for the participating 22 top universities, including IITs, to display their R&D capabilities in the metalworking arena to the world.
Jagruti: This special initiative on January 21-22 is one in which students attending IMTEX will be guided around the exhibition (including visits to the IMTMA Technology Centre) and students from various engineering universities will take part in the 15th Jagruti - IMTMA Youth Programme as well.
The above-mentioned programs do not make up the entire show. IMTEX 2023 has ensured to cover a lot more for each of the participants to take away something of value. The show promises to be a rewarding experience which is advised to not miss, considering the steep learning curve we find ourselves on at the rate at which new technologies are emerging.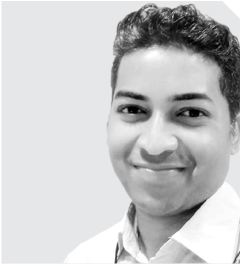 Sovan Tudu
Senior Sub-editor
Magic Wand Media Inc
Sovan.tudu@magicwandmedia.in