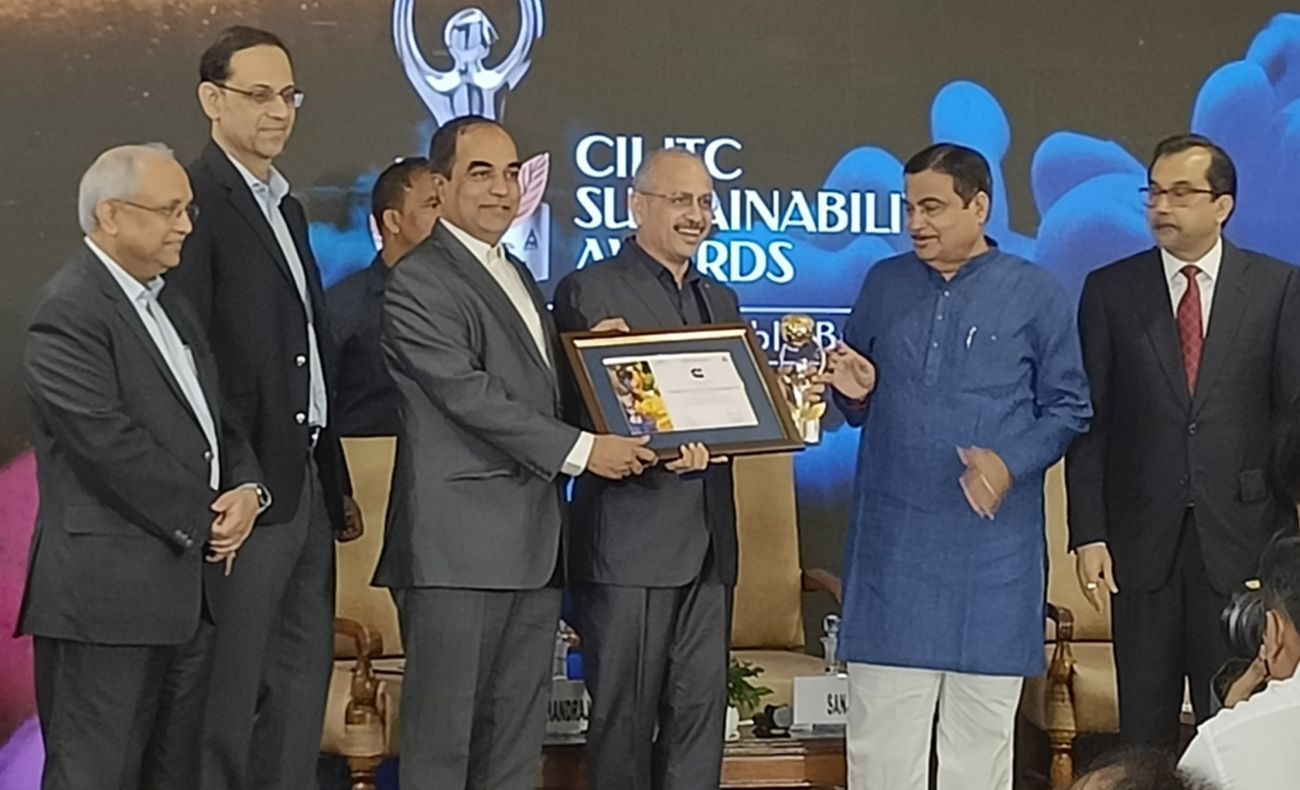 Pune, India – Cummins India Ltd (CIL) won the Excellence in Environment Management award for the Manufacturing Sector at the prestigious CII-ITC Sustainability Awards 2022. The award honors CIL's innovative approaches and excellent accomplishments in reducing the company's environmental impact through policy and practice. Nitin Gadkari, Minister for Road Transport & Highways, Government of India, presented the award to Shirish Bhide, Operations Leader – Power Systems Supply Chain, Cummins India, and Rajendra Kulkarni, Plant Head – Kothrud Engine Plant, Cummins India, at the award ceremony held on May 10, 2023, in Delhi in the presence of eminent business and industry leaders, subject matter experts, and policymakers.
The company has a mature Environment Management System and related operational controls, with all manufacturing sites being ISO 14001 and ISO 45001 certified. Environment risks are identified through a structured aspect impact assessment and these risks are managed well through risk hierarchy controls. Robust systems are placed for internal environment impact management which includes evolved procedures like, pollution prevention, stormwater management, fluid management, water management, wastewater management, and waste management.
Employees are a driving force and share equal responsibility to advance the sustainability initiatives at Cummins India. The company has a PLANET 2050 influencer program, which encourages employees to participate in environment projects. A dedicated Environment Champion Training is also in place to create environment leaders from within the organization. Every year, environment month is celebrated in the month of June to build awareness around a safer, greener, and cleaner environment. Environment campaigns are regularly organized, and deployment of best practices are monitored very closely. All this is reviewed by the senior leadership through monthly reviews and capital mapping.
On receiving the award, Shubhankar Chatterji, Chief Supply Chain Officer, Cummins India, said, "The CII-ITC Sustainability Awards is the cynosure of all sustainability awards. Cummins India is honored to receive the coveted Excellence in Environment Management award. This award is a celebration of our progress toward our PLANET 2050 and Destination Zero aspirations to reduce our carbon footprint and address climate change through sustainability initiatives focused on reducing greenhouse gas emissions, volatile organic compound emissions, water consumption and waste of all kinds across Cummins India facilities. I also dedicate this award to all our employees who embrace our commitment to environmental stewardship to build a more prosperous and sustainable future."
Stating that excellence in sustainability is a journey of continuous improvement in processes and results, Seema Arora, Deputy Director General, Confederation of Indian Industry (CII), said, "The impetus lies in organizations' commitment towards sustainability goals and ways in which they create an impact on the environment with countless lives and communities. We congratulate Cummins India, recognizing their efforts for exemplifying sustainability-led development and growth with their various initiatives."
Image Source: Cummins India Ltd