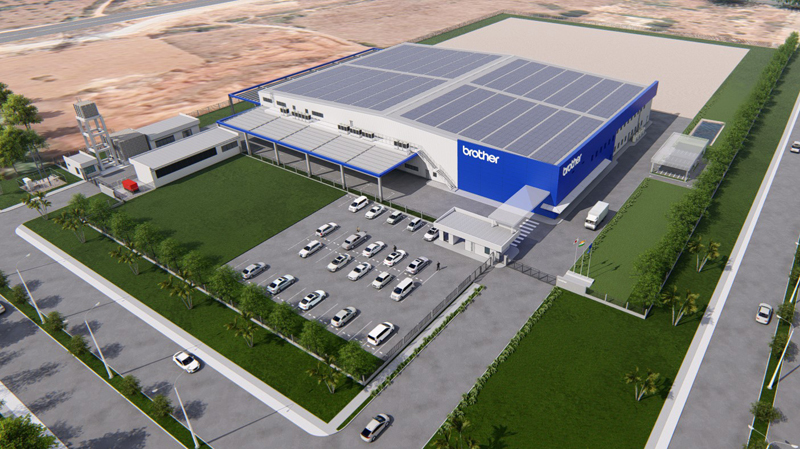 Nagoya, Japan – Brother Industries, Ltd, the Japanese multinational electronics and electrical equipment company, has announced its plans to build a machine tool manufacturing plant near Bengaluru, India. The project is expected to cost ¥2 billion (US$15 million), and the plant will be built in Tumkur's Japanese Industrial Township Vasanthanarsapura. The huge complex, which will occupy 32,100 sq mt, is planned to be completed in September 2024, with production beginning in December of that year.
The company will place solar panels on the plant's roof as part of its commitment to environmental sustainability, with the goal of reducing CO2 emissions by 600 tons per year. The move to create a manufacturing plant in India is consistent with the company's three-year plan (FY '22-FY '24) to strengthen its footprint in the industrial equipment business, with machine tool manufacturing being a key priority in the Indian market.
India's population, which currently exceeds 1.4 billion people, is expected to increase in lockstep with the country's economy, particularly in areas such as vehicles, motorcycles, and clothing. In March 2022, Brother Machinery India Pvt. Ltd launched an office in Bengaluru to provide after-sales service, technical support, and marketing to this booming market. It will be added with a production capability, and a new plant will be constructed at the Japan Industrial Township (JIT) in the Tumakuru area. Machine tools are being produced at the Kariya Plant in Japan and Brother Machinery Xian Co, Ltd in China. The company hopes to create a simplified system that allows for rapid delivery of parts to Indian clients by constructing a production factory in India.
Image Source: Brother Industries