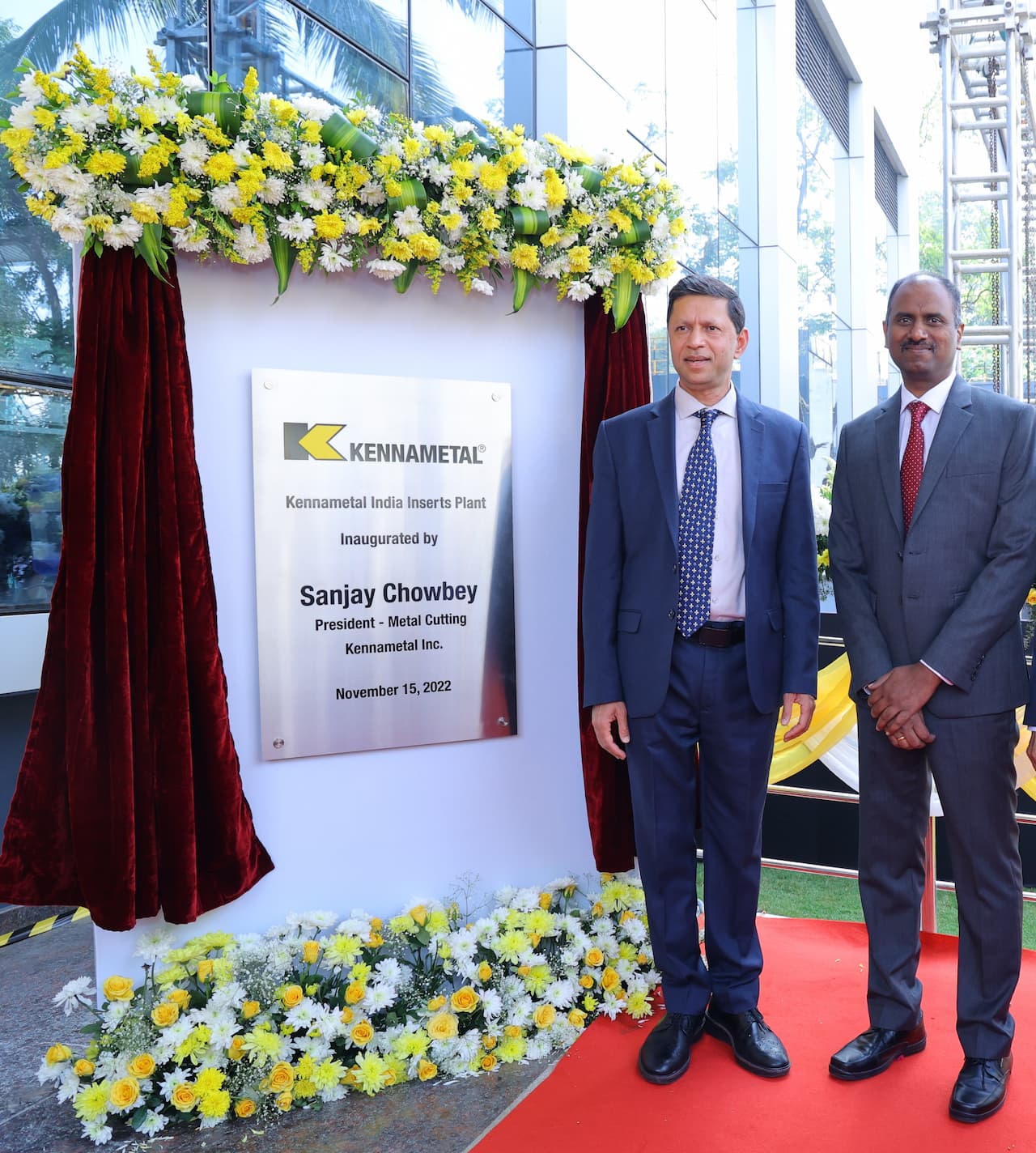 Bengaluru, India – Kennametal India Ltd (KIL), a subsidiary of Kennametal Inc and an industrial technology leader, recently announced the launch of its new Metal Cutting inserts manufacturing facility on its Bengaluru, India campus. The facility was inaugurated by Sanjay Chowbey, Vice President, Kennametal Inc, and President, Metal Cutting Segment, and Vijaykrishnan Venkatesan, Managing Director, KIL. This state-of-the-art facility, which was part of Kennametal Inc.'s global modernization program, will support growing demand for Kennametal and WIDIA brand inserts from customers across India and beyond.
Customers around the world rely on Kennametal and WIDIA brand inserts for performance and value to help them build everything from automobiles and aircraft to medical devices and power generation technology. The new facility consolidates inserts manufacturing operations previously housed in multiple production units within the Bengaluru plant and incorporates intelligent manufacturing systems for improved quality, consistency, and lead times—while also expanding Kennametal's capabilities and capacity to support growing demand from the Asia Pacific market. The company has also invested in training the workforce with the specific skill sets needed to leverage these advanced technologies to their fullest.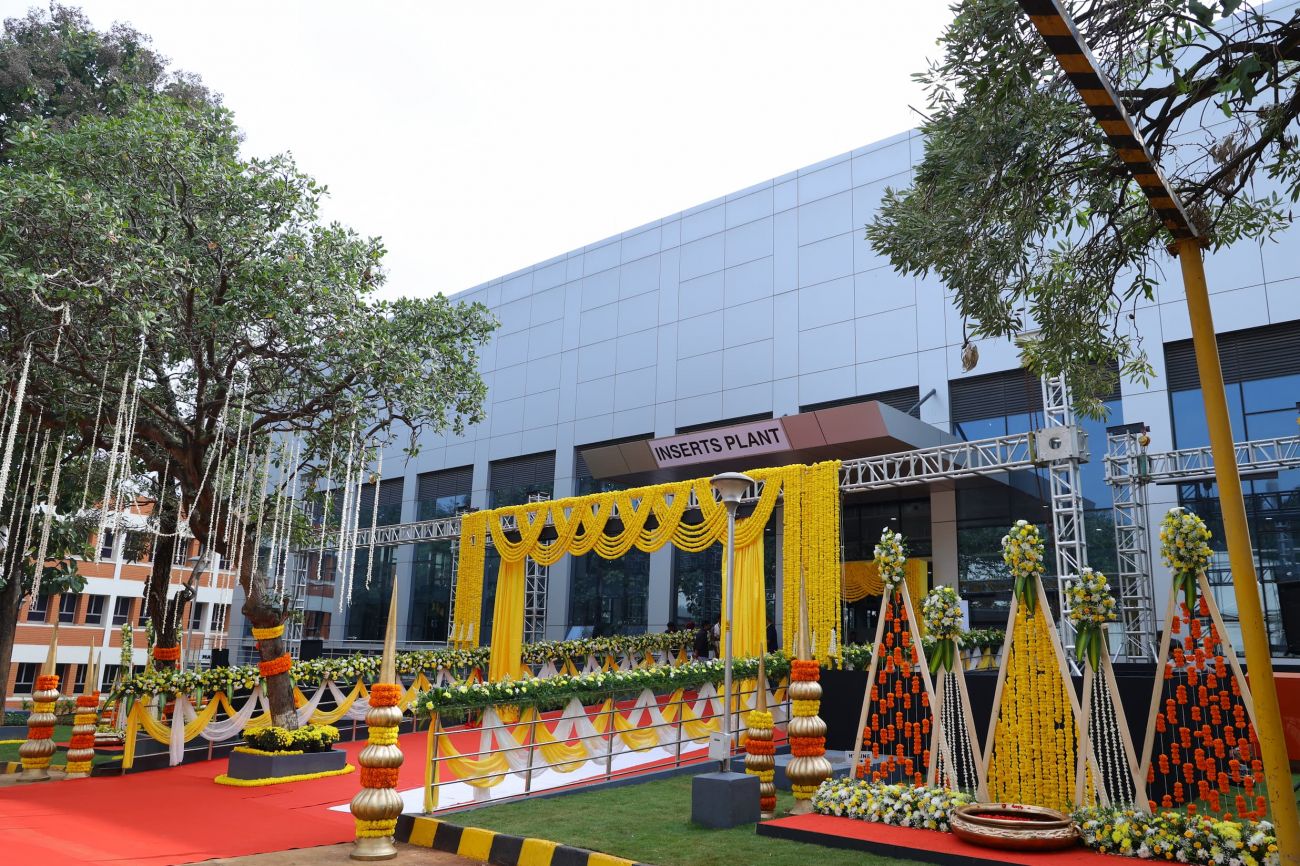 In addition to inserts, the Bengaluru plant manufactures other Kennametal and WIDIA brand Metal Cutting solutions, including milling, turning, hole-making, threading, and tooling systems—as well as special purpose machines, fixtures, and tooling solutions through the WIDMA brand.
"Modernization at its core is about bringing value to our customers, and that's exactly what we are doing with our new inserts facility in Bengaluru," said Chowbey. "Through expanded capacity, advanced equipment, and a highly skilled and talented workforce, we will bring improved quality, product performance, innovation, and delivery to our customers, so they can build better every day."
Stating that the company's manufacturing plant in Bengaluru spans over 27 acres and has been pivotal to its growth in India for decades, Venkatesan said, "It has unique capabilities for end-to-end manufacturing of industry-leading metal cutting tools and technologies that enable exceptional performance for our customers."
He further added, "The new inserts facility deploys state-of-the-art equipment and lean processes to help us innovate and meet the needs of diverse and high growth market segments in India, including transportation, aerospace, general engineering, and energy. And in keeping with our core values, we have also integrated best-in-class environmental, health, and safety practices right from the planning stages to ensure safe and sustainable operations."
Image Source: Kennametal India Ltd