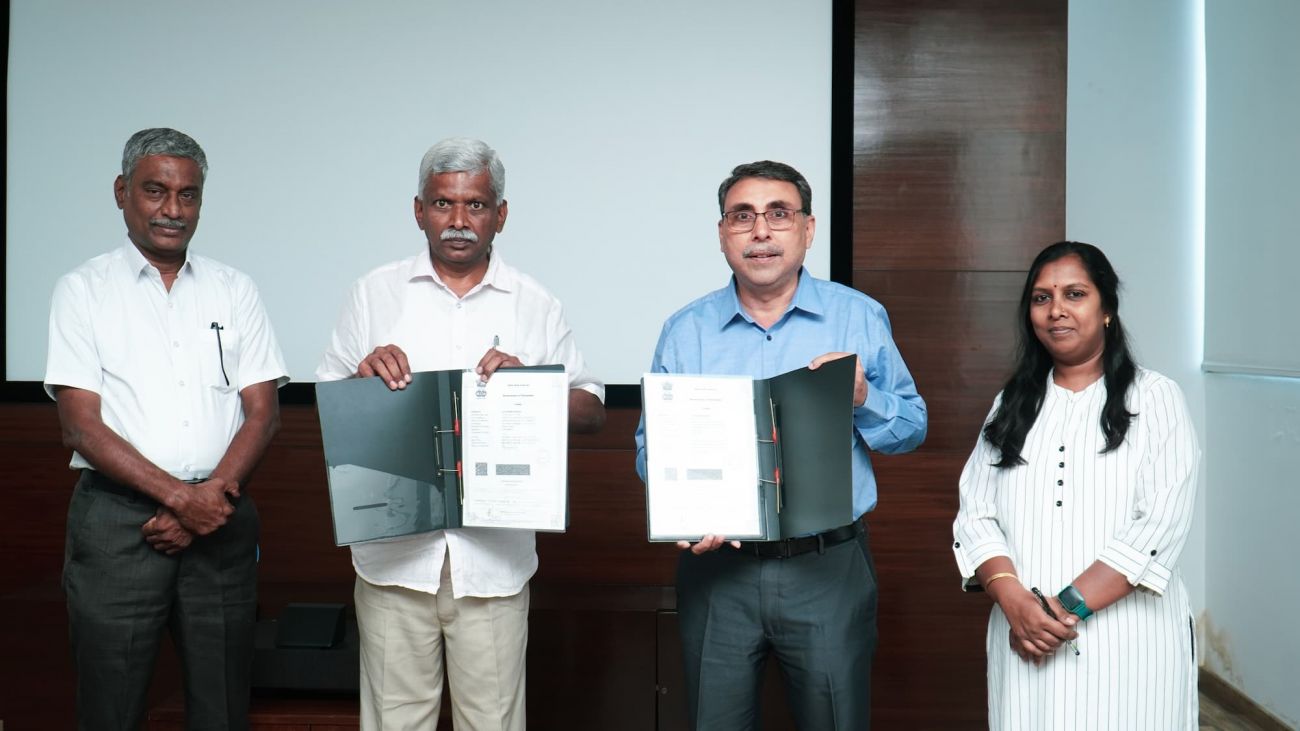 Bengaluru, India – AceMicromatic Group recently announced a momentous milestone in its mission to empower individuals through skill development. The Group has recently formalized a groundbreaking partnership with the esteemed M/s DMW Education & Charitable Trust—an institution renowned for its unwavering commitment to skill training and development. Together, they are set to redefine the landscape of rural youth empowerment and employment prospects. With an illustrious legacy spanning over two decades, the DMW Trust has been at the forefront of delivering comprehensive skill training programs across private and government projects since its establishment in 2003. Their unwavering dedication to excellence has resulted in the successful training and placement of nearly 29,000 students, spanning various industries across Tamil Nadu and Andhra Pradesh. Recognized as authorized skill providers under the esteemed #naanmudhalvan program, the trust embodies the spirit of transformative education.
In a synergy of vision and expertise, AceMicromatic Group and DMW Trust are poised to establish a state-of-the-art 'Centre of Excellence' in Hosur. This pioneering facility will serve as a catalyst for skill development by offering specialized training courses focused on CNC (Computer Numerical Control) Operation and Programming—the backbone of modern manufacturing. Through immersive classroom sessions, interactive workshop exercises, and enlightening industrial visits, the facility will equip aspiring individuals with the knowledge and practical skills needed to excel in the dynamic world of manufacturing, committing to excellence that extends beyond classroom learning. The Centre of Excellence will feature cutting-edge machinery, including CNC lathes, VMCs (Vertical Machining Centers), CNC Simulators, and advanced CNC software—all meticulously selected and supplied by AceMicromatic Group. By integrating the latest technology, the Group ensures that students receive hands-on training that mirrors real-world scenarios, preparing them for the demands of the ever-evolving manufacturing landscape.
At the heart of this transformative collaboration lies a dedication to aligning with national skill development standards. The training curriculum at the Centre of Excellence adheres to the syllabus set forth by both the National Skill Development Corporation (NSDC) and the Tamil Nadu Skill Development Corporation (TNSDC). By partnering with these esteemed organizations, AceMicromatic Group and DMW Trust guarantee that their training programs provide industry-relevant expertise, nurturing a skilled workforce capable of driving growth and innovation. The Group's vision extends far beyond training alone; they are committed to providing 100 percent apprenticeship opportunities and suitable job placements to every deserving candidate who successfully completes the training course. By bridging the gap between theoretical knowledge and practical application, it aims to empower individuals with the skills and confidence to excel in their chosen career paths.
The Centre of Excellence will be inaugurated by July 2023—a milestone in the Group's journey towards empowering individuals through skill development.
Image Source: Micromatic Machine Tools Pvt Ltd