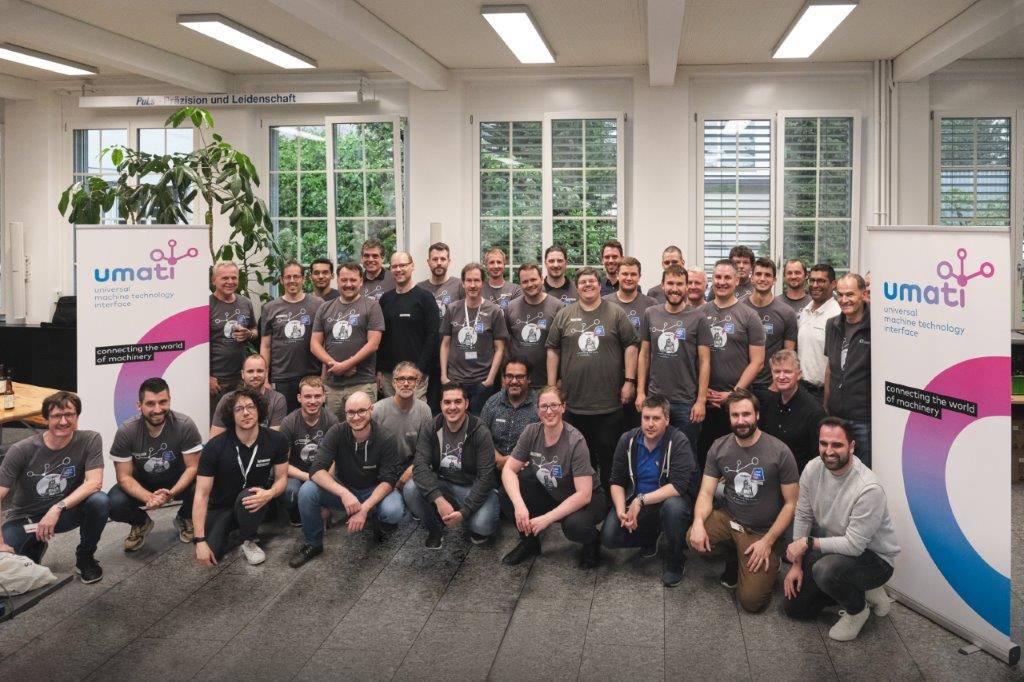 Bern, Switzerland – umati hackathon brought together experts from the mechanical and plant engineering industries for the second time. The aim of the umati initiative is to further advance connectivity and digitalization in machine tools. The focus of this year's hackathon was on expanding the connectivity of older generations of existing machines using umati. The experts met at the cylindrical grinding machine specialist, Fritz Studer AG, a company of the UNITED GRINDING Group.
A umati hackathon is when around thirty digitalization experts from the machine and plant engineering sectors of different industries meet and network machines together, implement standardized data models, and generate and test code for two days. After 2022, it is the second such event, this year, it took place in May in Steffisburg, Switzerland, at Fritz Studer AG, the cylindrical grinding machine specialist of the UNITED GRINDING Group. "As the host of this event, we enable a creative platform that brings developers from different companies together—not for their own purpose, but always with a focus on specific customer benefits," says Christian Josi, Head, Digital Engineering, UNITED GRINDING Group. "We are big proponents of umati and have supported the initiative since day one."
umati stands for 'Universal Machine Technology Interface' and aims to introduce a universal manufacturer-independent data interface for machines based on OPC UA. Thanks to this interface, machines on the shop floor can communicate with each other and with their production environment in a uniform language. The VDW and VDMA are the initiators and sponsors of this initiative. "Standardization of communication and interfaces is enormously important for machine tools and the industry of the future," says Dr Alexander Broos, Head, Research and Technology, VDW, and Project Manager, umati. "Without this standardization, there will be no digital transformation in production. A uniform language is an essential requirement for machines from different manufacturers to be able to exchange data."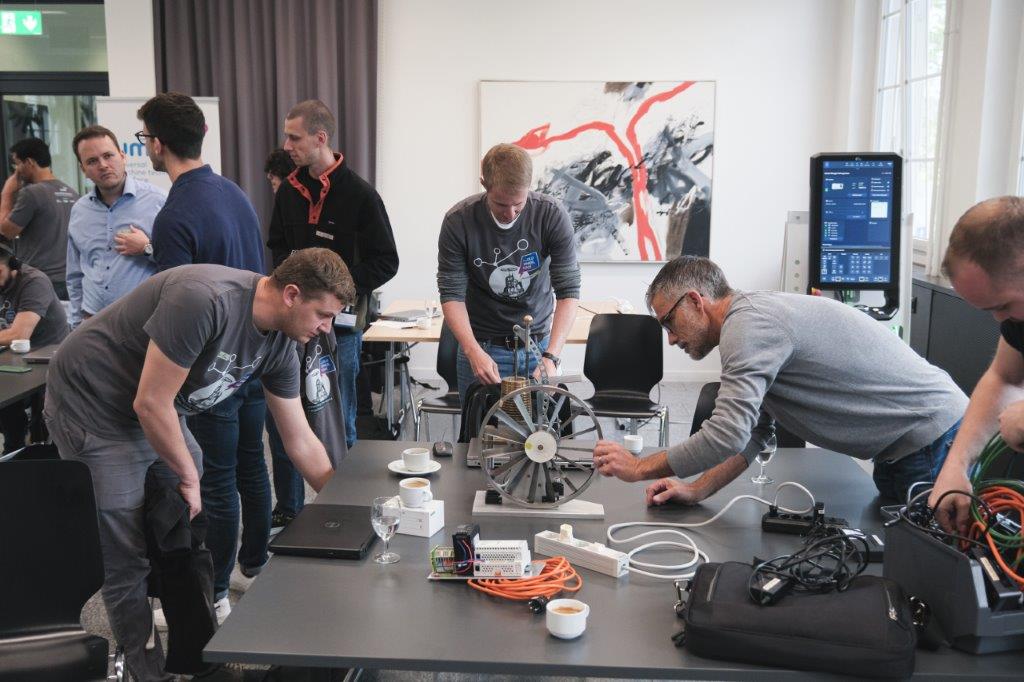 This uniform language can only be developed in cooperation with the various machine manufacturers. Around 310 partners from all over the world are now involved in umati. All of them share the goal of making their customers' work lives easier and increasing productivity in production by harnessing the potential of digitalization. This is achieved with umati through the implementation of the OPC UA communication and interface standard, which can now be used for a wide range of machine tool applications through numerous sub-specifications, so-called companion specifications.
The advantages are: Quick overview of all machine, process, and production data, as all machines can be connected to a monitoring system, which makes it significantly easier to uncover optimization potential in production; Plug&Produce – i.e., the simple connection of machines from different manufacturers to one another and to the superordinate production system without any time-consuming coordination and tedious manual configuration ahead of time, which saves a lot of time and resources; and The variety of different interfaces is reduced with umati; this improves transparency and manages the complexity.
The focus of the most recent hackathon was on the integration of existing machine tools using the OPC 40501 'UA for Machine Tools'. While new machines are predominantly equipped with the integrated umati standard today, there is great potential in existing machines, known as 'brownfields'. The importance of 'Brownfield' is so significant, because machines in general, and machine tools in particular have a long service life, and several machines of different years of manufacture, can often be found in one production. At the hackathon, the experts impressively demonstrated that umati is also suitable for existing machines - regardless of the year of manufacture and the brand.
Another showcase from the Hackathon in Steffisburg was the implementation of the first standardized energy consumption data of the 'Energy Monitoring' expansion of the OPC 40001 'UA for Machinery', which is currently under development. Electrically and pneumatically operated consumers provided their values in a uniform language on the data interface. This further development is an example of how umati does not stand still, but makes advancements and adapts to constantly changing customer needs.
The commitment to the umati initiative also contributes to the ultimate goal of the UNITED GRINDING Group to make their customers even more successful. On the success of the event, Christoph Plüss, CTO, UNITED GRINDING Group, commented, "I'm always thrilled to see the dynamics and team spirit that emerge when the experts from the different companies work together. umati has succeeded in combining the expertise of manufacturers in an initiative that may even be competitors in day-to-day business to pursue a common goal: to drive forward digitalization and thus offer the customer added value. Only by joining forces can an industry standard be created and developed, and I am convinced that this is the right path and that our customers will also benefit from it."
Image Source: United Grinding