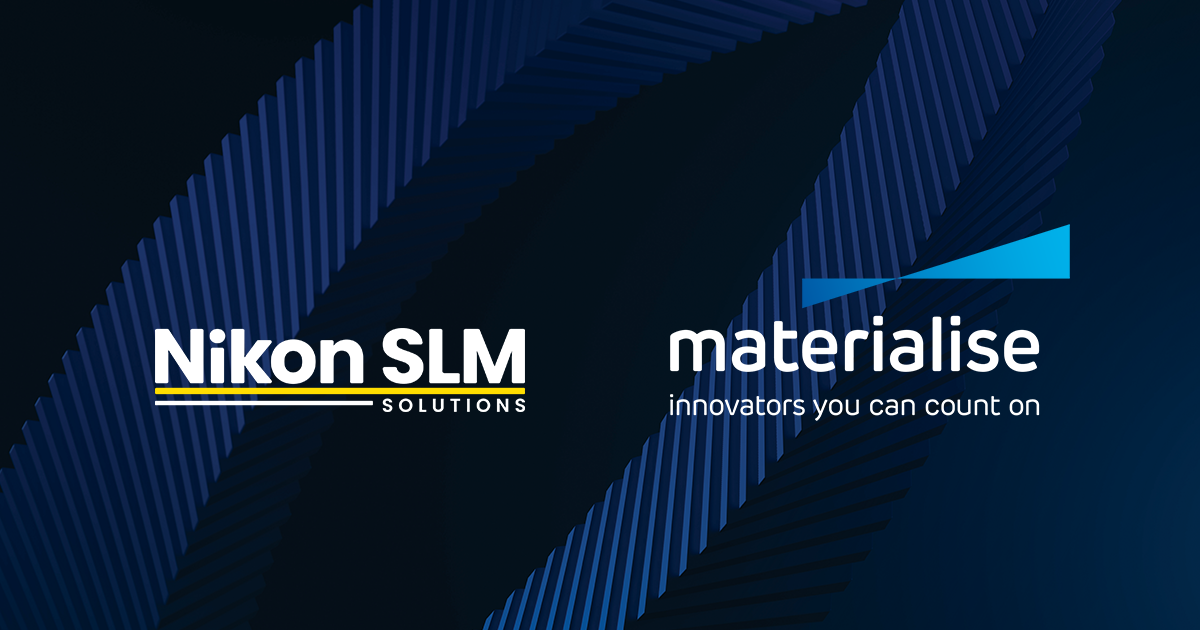 Lübeck, Germany and Leuven, Belgium – Nikon SLM Solutions AG and Materialise NV, both global leaders in 3D printing technologies, unveil a collaborative venture to cultivate the ensuing generation of Materialise build processors (BP) tailored for Nikon SLM Solutions printers, seamlessly integrating them into the Materialise CO-AM platform. As manufacturers increasingly pivot towards metal additive manufacturing (AM) for end-use components, the call for enhanced part quality, competitive pricing, and swift production is paramount. This collaboration is poised to equip manufacturers with the right machine and the autonomy to customize their 3D printing processes.
With the advent of NXG machines, Nikon SLM Solutions is positioned as a provider of highly productive metal 3D printers designed for high-volume manufacturing. Powered by twelve 1kW lasers, these machines boast the largest build envelope in the industry, facilitating unparalleled part sizes and quantities in a single run. The expansive printer volume necessitates the processing of a substantial data volume, which traditionally elongates calculation times, thus impeding the workflow to initiate print jobs. Bridging the gap between data preparation and actual printing is vital to harnessing the full productivity potential. Nikon SLM Solutions and Materialise have amalgamated expertise to curate the next-gen BPs, addressing this bottleneck and providing AM users the latitude to modify their 3D printing process as per their requisites. The novel BP is slated for release in the upcoming months for NXG and all SLM users employing Materialise software solutions.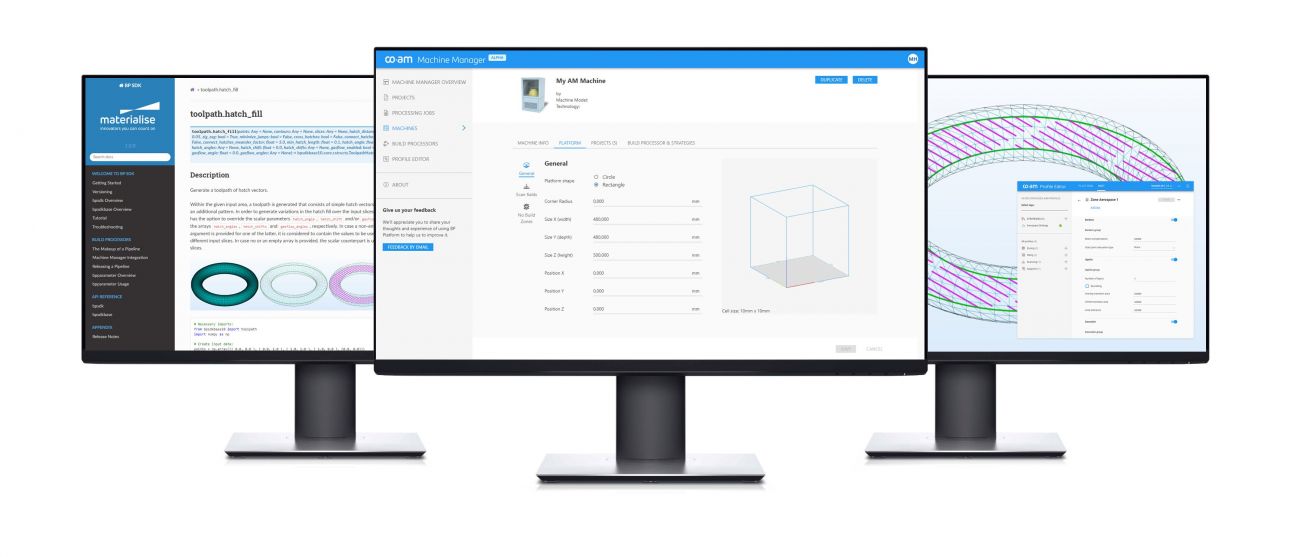 Nicolas Lemaire, Product Manager - Software, Product Control, and Strategic Partnerships at Nikon SLM Solutions, articulated, "Working with Materialise, we have made a giant leap in developing a high-performative build processor. With this next generation of build processors, our customers using Materialise software will save time during the print job setup and profit from tools to optimize their print process."
A BP acts as a conduit, linking 3D printers with data preparation software like Materialise Magics. Post-data preparation, an extensive data volume requires processing to furnish the requisite information for the 3D printer to fabricate the parts. The forthcoming Materialise BPs expedite this phase, offering AM users the flexibility to customize process parameters to optimize application outcomes. This milestone was achieved through the Materialise BP Software Development Kit (SDK), fostering close collaboration during development and allowing machine manufacturers to securely encapsulate their own intellectual property (IP). Nikon SLM users will revel in markedly reduced calculation times, with the liberty to optimize machine parameters through the Nikon SLM Open Architecture or utilize the Materialise BP SDK to formulate parameters and create their own IP. By fine-tuning print parameters, AM users can attain the sweet spot of cost-efficiency, production speed, and part quality, enabling the manufacture of intricate parts and mass production of identical or personalized products with consistent quality, reduced scrap rates, and abbreviated lead times.
"Nikon SLM Solutions and Materialise share a vision of open systems that enable AM users to make optimal use of their equipment and connect it to their preferred solutions," says Bart Van der Schueren, CTO, Materialise. "We look forward to offering the next generation of BPs to Nikon SLM Solutions users and providing them access to software solutions covering the whole AM workflow."
In conjunction with the emergent Materialise BPs, Nikon SLM Solutions users will relish direct machine connectivity to the Materialise CO-AM Software Platform via SLM.Link, Nikon SLM Solutions' open platform communication interface. CO-AM facilitates users to integrate their 3D printers into existing production systems and refine the AM workflow from order inception to delivery. The software platform unveils access to auxiliary solutions from Materialise and third parties, including CO-AM partner solutions for design automation, mass customization, automated labeling, and various post-processing technologies. CO-AM empowers AM users to connect and manage technologies from diverse machine builders over a singular platform.
Image Source: Materialise NV