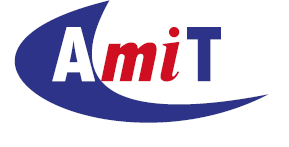 Position: UI/UX Developer
Location: Bengaluru

Key Requirements:
Bachelor's degree in computer science or information technology;
Mastery of C++, Java or other programming language;
Design experience of 2-4 years in UX/UI. Candidates with experience in designing complex solutions will be preferred;
Expertise in standard software such as Sketch, OmniGraffle, Axure, InVision, UXPin, Balsamiq, Framer, Adobe Creative Suite etc. Basic HTML5, CSS3,
WPF and JavaScript skills are a plus.

Job Description:
Translating concepts into user flows, wireframes, mockups, and prototypes that lead to intuitive user experiences;
Providing customer-centric design, customer journey mapping, user experience design, market intelligence, user interface design, product usability etc.;
Creating wireframes, UX/process flows and information architecture, high fidelity interactive prototypes and final design assets;
Planning and conducting user research and competitor analysis.
---
Position: Software Development Engineer
Location: Bengaluru

Key Requirements:
BE/MCA or equivalent;
Sound knowledge of Dot Net, OOPS, VB.Net, ASP, ASP.Net, C#, C, C++, Javascript, JSON, J-Query, multimedia tools;
Windows forms, Web Forms, Windows Services, Multi-threading, file handling and database programming using MS SQL;
Exposure to mobile application development such as ANDROID / i-Phone will be a plus point.

Job Description:
Studying and understanding unit level technical requirements to complete low-level technical design doc;
Designing/developing GUI screens/interfaces (both windows forms and web forms); developing database procedures, database functions, database triggers and developing code using corporate technology platforms in use (VB.NET, ASP.NET C#, C, C++, SQL Server, multimedia software);
Developing unit test plans and performing unit testing;
Developing in-line documentation for every code module.
AceMicromatic Manufacturing Intelligence Technologies Pvt Ltd (AmiT)
7th Floor, Brigade Rubix, 20, Watch Factory Road, Peenya 1st Stage, Bengaluru, Karnataka - 560022
T: 080 2972 3400 | E: sowmyam@acemicromatic.com | www.acemicromatic.net/amit/