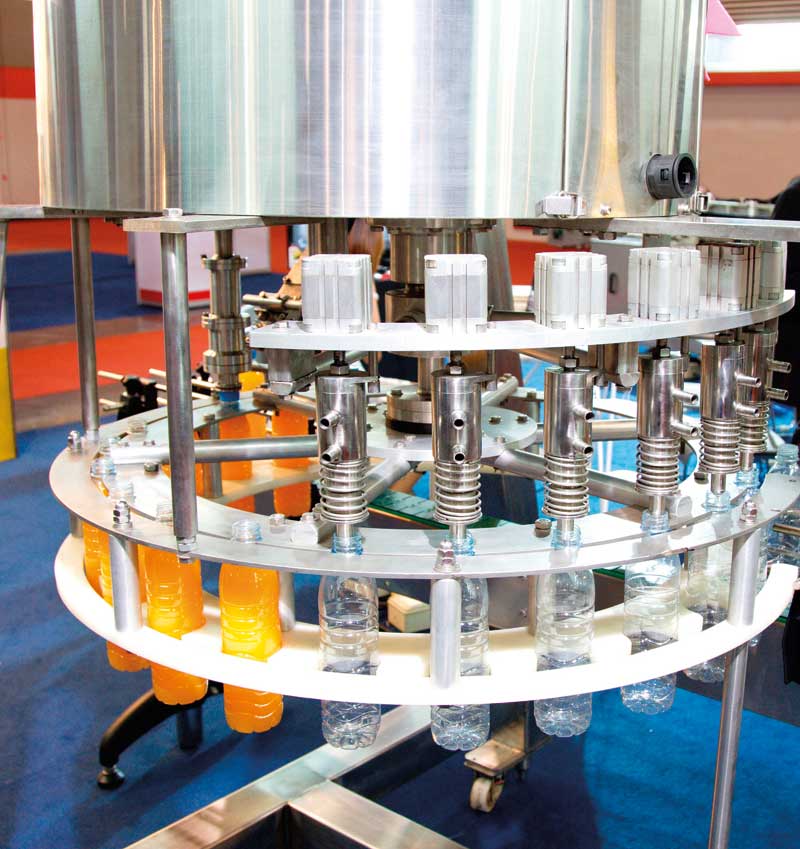 In the world of integrated business processes, complex engineering platforms must work in tandem with the business. This arises the enterprises' need for a completely transparent, fully scalable, agile and efficient engineering configuration workflow in order to grow.
Globally, Industry 4.0 demands complete cooperation, seamless operability and design that allows integrated operations between various disciplines of engineering and machine workings, across networking, electronics, computing and every other bit that makes up the process. Overlying the seamless engineering and machine configuration is the documentation and supply chain processes that complete the product lifecycle for any company. Any arbitrary and unmanaged changes to system artifacts like plans or designs, not to say software, hardware, testing data and documentation, could create incidents throughout the product lifecycle that could be extremely difficult to mitigate at a later date.
From a business perspective, increasing pressure on technology to be faster, cheaper, better, more scalable and even more customized creates an environment where all the productive resources need to be optimized. Every element in the product lifecycle has to be in perfect alignment to the business needs.

The answer lies in a fairly simple concept – standardization and configuration – that leads to automation of engineering processes. Every enterprise needs to configure each element in this process to not only create these standpoints, but also to ensure that each plan meets the business goal.
Standardization that drives efficiencies
In any industry, a clear and binding database is the foundation on which automation and configuration processes can be created. This enables clarity on the roadmap and the business objective of a technology or engineering support. It also ensures higher productivity and streamlined costs since there is now a structured path to follow. The key here is consistency – definition of a centralized storage of reusable elements, templates and design rules, and reusable processes or products within the parameters of business requirement. This structure will help in creating standardized production and process documentation. Where there are inter-disciplinary technologies and tools being applied, the team needs to set clear construction guidelines, set the focus on data structure and the reports needed to keep all these running at the same frequency. Standardization, hence, is needed for project templates, reports, dash-board structures, macro variants and even value sets such as machine vectors and technical specs for designs.

The process secures project data, documents and know-ledge at much more optimized costs and time, using much less resources. Due to complete transparency and clear structure, efficiency is also enhanced. Also, the automated documentation of reusable functions reduces engineering time significantly and frees up resources for more R&D, while providing a handle on complex variant management.
Mechatronic configuration for interdisciplinary integration and connect
When this standardization is applied across the company, interdisciplinary standardization creates multiple efficiencies across all departments and ensures centralized visibility to all data, processes and operations. Interdisciplinary standardization highlights all departments – mechanical, fluid, machine design, electrical engineering and even customer facing operations like CRM and sales. This is done by breaking down reusable functional units of a machine or plant into manageable, mechatronic components.
This could require the use of a high-performing engineering configuration software, preferable with open architecture and numerous interfaces to different systems – sales data, mechanical, hardware, software and even machine documentation. Rule sets that describe dependencies between disciplines can be saved centrally, and this allows the standardization process by reducing complex lists to well-structured data sets that can be consulted immediately in case of need.
For complex engineering tasks, a customized tool is needed, one that can offer the support of knowledge-based libraries of predefined mechatronic components that consider all technical dependencies and connections, configuring the components automatically.
The advantages of this approach are many. There are no manual, repetitive tasks to be performed, and the production lead time to market is much reduced. However, this is a highly complex task which needs a methodical, progressive approach and, of course, a team of expert consultants.
As a central link between product development, production and market objectives, a product configurator performs the task of helping the market facing teams to identify and connect with the variant they require based on the standardized configuration of parameters done earlier. When this is a customized offering, it is the best fit to the product portfolio and identifies tailored solutions to specified market sectors. It also simplifies the price quotation and vendor management process as well as helps in that magic move to online sales initiatives.
With this process in place, organizations can look for a seamless, cost-effective process flow across multi-disciplinary elements of an enterprise. The standardization offered could be the backbone of the automation configured by identified rules, structured data, clear reports and a centralized and structured storage of the company know-how. The advantages of a transparent and clearly structured engineering configuration processes tool that allows complex processes to cater to the needs of all departments, are varied and many. Cost-saving and efficient process flow is the biggest advantage but a consistent flow of information that saves data duplication and recurring reconciliation is yet another big plus. It allows functional components to be custom-made for the requirements of all disciplines within the enterprise.
All engineering and design needs have two biggest business objectives – cost saving and market growth. Encapsulating complexity in these structured flows allows the company to meet both these business needs.
When standardization is applied across the company, interdisciplinary standardization creates multiple efficiencies across all departments.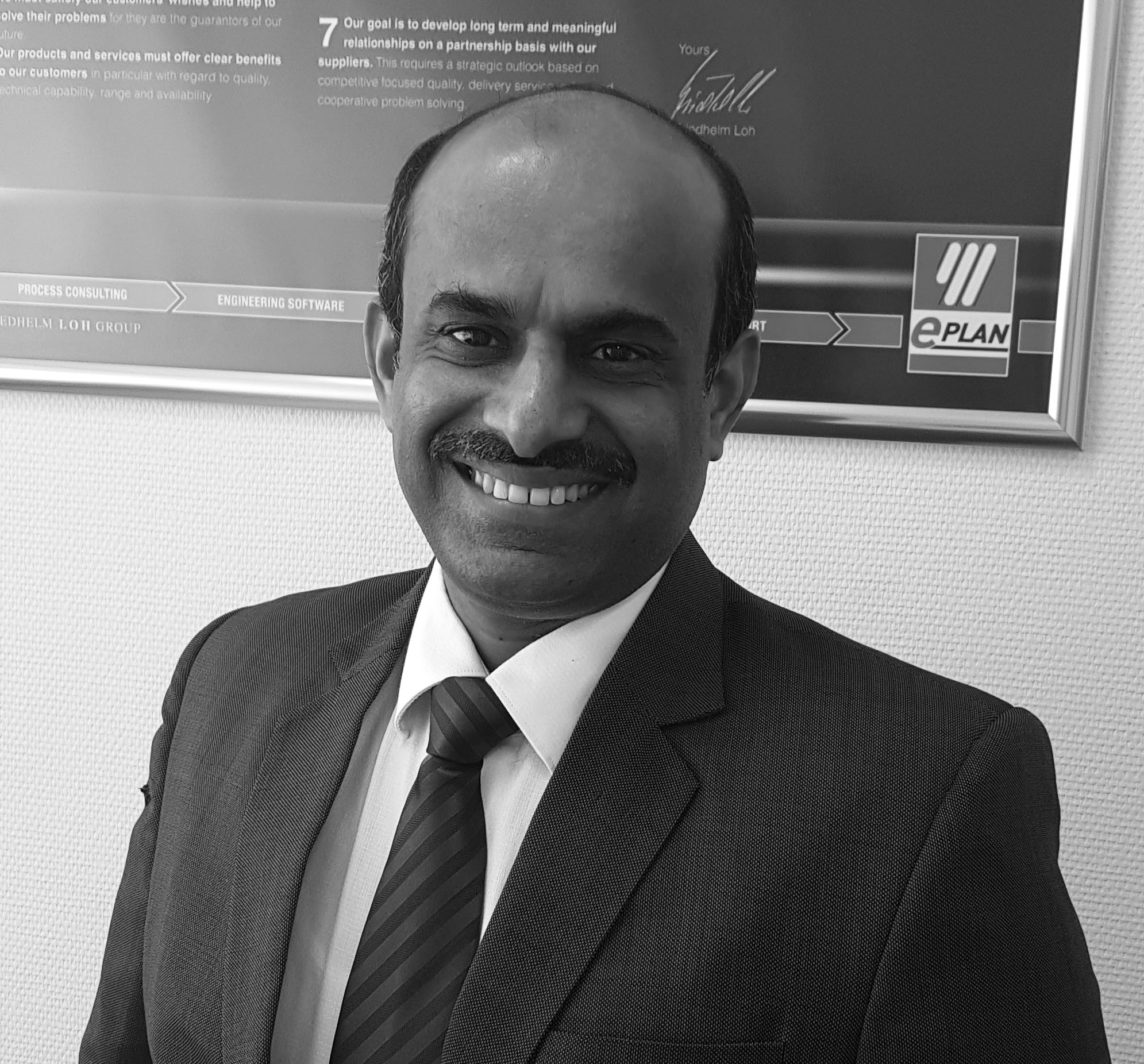 Umesh Pai
Managing Director – India
EPLAN Software and Services Pvt Ltd